Member: Happy Winter solstice day
Mark! Good Morning! Will we have a very MERRY golden Christmas this year?
MZ: We still have bond folks that did not receive dollars last night..I am told that after 1:00 PST is when they expect the release of those funds today. That is about 4:00 pm –ish est today. If they d indeed get liquid money I will send everyone out a tweet.
MZ: I can tell you my redemption folks are at least working half a day on Christmas Eve. They will be off on Christmas Day and expect to work Sunday the 26th. That is what they are being told.
MZ: We are still in a "minute to minute" watch. It's coming down to a crunch on the timing.  
MZ: My gut is feeling that if it's not out by the 23rd they will punt it to the new year. Nobody has told me this…just a gut feeling.
MZ: Everyone is still in place and everyone is still prepared over this holiday season to go with it. We should hear around 4 pm est today whether the historic bond folks have liquid money or not….in their pockets. These are bond transactions here in the US.
Member: What happen to the Thanksgiving whales??
Member: Mark Z, please have compassion for the Whales in Reno. They have been there a long time, and they should be migrating down the Baja coast right now. They can only be out of the water so long. LOL
Member: Mark, hope this mean if the bonds are paid, that we will get the go ahead at the 4b level?
Member: Holly said they are still trying to get it done by Christmas. A huge push to get it done.
MZ: There sure is a huge push to get it done.
Member: I was praying that are nothing burgers would have some meat in them before Christmas.
Member: Hey Mark! My brother and I were talking that this could go Thursday the 23rd. The date, 23rd, is the date the Fed reserve was created. How fitting to have them dismantled on that same date!
Mod: CORRUPT FED WAS CREATED on DEC 23 1913....
Member: Did you guys see HSBC and Wells Fargo were said to clear international and foreign currencies with block chain technology…starting yesterday..???
Member: Nationwide Bank Down: Customers left without wages ahead of ChristmasHundreds of reports have been flagged on the site Downdetector, complaining payments aren't going through.
Member: What are you taking to your exchange Mark?
MZ: I am taking my currency and I have some old receipts…(I am told I won't need them, but taking them…just in case) I am taking a photo ID that is up to date and state issued. I will take my passport as well since I have it already…….I am taking I am taking a one page on what I want to do for a humanitarian project…..I am told they just look at something showing intent at the first meeting…then set an appointment for a more in depth second meeting to go over the project.
MZ: What I would take If I were you guys is what you would normally take to open a bank account at a bank. Maybe throw in a utility bill…..but I am told you will only need one valid photo ID
Member: Is helping animals considered a humanitarian project?
MZ: Yes and anything that employs people. Or (for example) a for profit plant to recycle plastic…..businesses like that would employ people and help the world……things like that.
Member: We had a company come here to recycle and the city said NO
Member: Our state does not even recycle glass…..unbeleivable….i want to change that.
Member: Our oceans desperately need cleaning and most people need clean, clear drinking water….there is so much to do.
Member: In the UK- will we receive funding in GBritish pound sterling or US dollars?
MZ: I am told in the UK you will be paid in British Pound Sterling. In Germany you will be paid in marks. In Iran you get rial…In Iraq you get dinar…..ect…you will be paid in the currency of your country.
Member: Dow is +329.86
MZ: Today we are seeing our markets go up when they should be imploding….if there was any reality to this market.
Member: Stock market is run by dark cult we will never know the true numbers
Member: That corrupt evil bunch are propping up the dang stock market it seems.
Member:  MISINFORMATION STORM IS PREDICTED TODAY....STICK TO ONLY THOSE WHO HAVE "BOOTS ON THE GROUND"
Member: I heard on Brad Barton lil talk show last night that Chase stopped selling Dinar, Zim And VND
Member: So does anyone else believe that we are setting ourselves up for another disappointment. I sure hope this is it. The big RV
Member: Faith can move mountains.
Member: I believe its happening….and even if its not done by Christmas I hope its our best New years Eve ever!!!
Member: Heard that the St Germaine Trust funds will be released Christmas Day then the funds to follow.
Issac:  Zims will not be paid this year That I guarantee Per the us treasury HSBC and central bank of Switzerland all my buyers
Member: So basically it will not happen till after the first of January. easy let down for Christmas. IMO
Mod:  JIM WILLY LINK
https://youtu.be/E3087aM-qTM
Member: Seasons Greeting Markz, We are certainly on the RV Advent Countdown. WE are so close to OUR Blessed & Miracle Day of Exchange/Redemption Centre Notification. Thank You as Always for All RV Updates
Member: Remember- Don't tell anyone how much you have whether currency or money or rates. Just shut your mouths for your OWN sakes. It's a protection for YOU.
Member: See you all tonight – if not sooner…fingers crossed.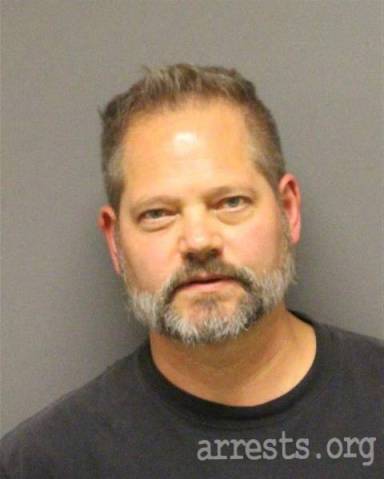 *****************
GURU HUNTER





Posts

: 24220

---

Join date

: 2015-02-19



---
Permissions in this forum:
You
cannot
reply to topics in this forum