Member: It is a good day, we are one day closer to the big RV
Member: I feel like a kid in the back seat of my dad's car "are we there yet"?
Member: Morning MarkZ. It's Exciting NOW Like Opening An RV Advent Calendar With Each And Every Show As We Get Closer To OUR Finale of Redeem/Exchanges. Thank You
MZ: That is a great way of looking at it….we are getting a little bit closer every day
Member: Ed says today is the day do you concur? 
MZ: What I am hearing is that everyone is in place …people are sitting where they are supposed to sit. We have more whales arrived as they prepare to process in 4a…..
MZ: 4a are the ones who have already done all their paperwork…turned in their currency ect……4b (us) are still holding our currency and waiting to exchange.
MZ: No payouts that we have seen since yesterday- just more people traveling to where they need to be.
Member: It's the 15th so what's actually going to happen today???? Isn't this supposed to be a big day???
Member: Another guru said on recaps that the whales are going through with no glitches ... it's soon!!!!!
Member: Holly update, today...."They are continuing to bring in people from T4a and they are being processed. T4a is a test group to test the redemption centers. All is going through without a glitch.
Member: Has your contact in tier 3 been paid?
MZ: He can see money in his account and he cannot touch it……he is frustrated.
Member: Have you heard they are going to have another lockdown? Is this a cover for white hats to do great things?
MZ: I have heard both of those things.
Member: Did you hear that an Iraqi $50 bill was seen by Simon P,, and that all Iraqi citizens were given a card to spend with no repayment?
MZ: Yes…they were given QI cards….thats what they call them . I am hearing very similar things out of Iraq.
Member: Iraq out of Chapter 7 so IQD value can now rise...
Member: Do all banks know about the reset and have the new currency?
Member: Tellers don't really know but, Many people say they have seen the new USN's in the banks for release soon…..
Member: My bank announced that it will be closed Saturday, Sunday, and Monday? Getting RV ready?
MZ: Article : "Mangudys praise Zim dollar" I think this one is important- it came out yesterday from Zimbabwe. Here is a key statement from article-IMO. " The confusion comes from the fact that in 2019 we separated the local currency from the foreign currency. We had a statutory instrument ."
MZ: This is where they separated themselves from the "fiat world" from the "foreign currency" and went to an asset backed currency. There were similar articles coming out of Russia and coming out of Iraq as well as Iraq started to move toward their I-dinar or gold backed digital currency.
MZ: I think this article from Zimbabwe is a big one. I think its them giving us a "heads up" on what we can expect …and what they are doing . 
MZ: Mangudys praise Zim dollar 
https://www.zimeye.net/2021/12/14/mangudya-clears-air-on-zim-currency/
Member: Remember, Peeps.....Zimbabwe has 700 trillions dollars worth of gold in the ground at today's prices. Let that sink in
Member: Dong rate?
MZ: What I am hearing most often now is around $2.30.
Member: Anyone hear anything related to Saint Germain's Trust Fund….Will it be opened this time???
Member: They said the White House was lit up with Gold and Purple, they're saying they think it means St Germain funds.
Member: both gold and silver are down this morning so far, the market is down nearly 140 points. 
Member: We need this old system to CRASH! bring it! Shut it all down ASAP!
Member:  they say there will be a new stock market, it's got to be better than one we have now.
Member: both the house and senate passed the bill to raise the debit limit. Jerks
Member: They increased the debt ceiling and they keep propping up the stock market. How can anything happen if they keep covering all the debts?
MZ: The debt ceiling really won't affect us….just more straw piled on the camel's back as they break the camel.
Member: The cabal was stronger then we think….Is that why you say we need a crash first for the RV to go?
MZ: Yes. They were dug in harder, and the fight was harder then they thought it would be. The decision was made that it was easier to let the crash occur. It is event driven and it could be today , it could be tomorrow , but I feel we are within days of seeing it. It will be a domino effect going from the east to the west. 
Member: From Zero Hedge..."There Has Been No Coherent Market Narrative Other Than Simply Waiting For Risk Events To Emerge"
Member: Anybody else feel like Charlie Brown trying to kick that football?
Member: Jesus open the windows of heaven and pour out a blessing that we cannot contain!
Mark, do you think exchange for Dong, Dinar and Zim all be at the same appointment? Thanks
Member: Mark has always said that they will all happen at the same time.
Member: How will we know where to go and exchange?
Mod: MARK WILL POST THE INFO TO SCHEDULE APPOINTMENTS AT THE REDEMPTION CENTER …IT HAS NOT BEEN RELEASED YET
Member: Are we in tier 4 or tier 5?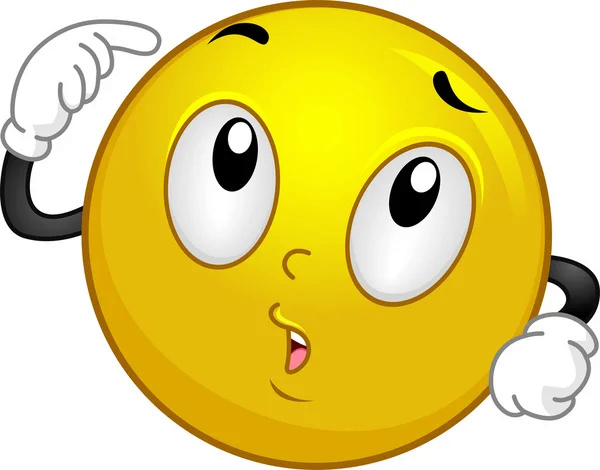 *****************

RamblerNash

GURU HUNTER





Posts

: 24228

---

Join date

: 2015-02-19



---
Permissions in this forum:
You
cannot
reply to topics in this forum