Member:  Hope this happens before Christmas. We could all be secret Santa's!
Member: This Weekend 11/12th somethings happening…imo
MZ: Last night was one of the slowest news nights I have had. A big nothing burger. I have not heard anything negative though….
MZ: I know of a couple people traveling. One is traveling from Zurich and back to the US for a bond deal …They have moved his closing for his bond deal. 
MZ: I have not heard of any money movement from Asia or the middle east ….yet.
MZ: The folks in Iraq are still queued up…thinking at this point it may be Sunday or Monday.
MZ: Redemption folks, as of this morning are still being told they are working this weekend. We are keeping an eye on that one.
Member: So, bottom line; we're closer than ever and hold the line!
Member: Can we break the foot of the person/persons that keep kicking this can down the road!!!??? SICK & TIRED OF DELAYS,- know we all are!!
Member:  I read that this thing goes Sunday. The holdup has been the IMF.
Member: Remember- They are supposed to release the St. Germain Prosperity Funds this Christmas? Only can be opened Christmas or Easter…allegedly.
Member: Hey Mark, My friend tried to exchange her Zim at Bank of America about a year ago. They were asking her where she got a hold of it, and to hang onto it. 
MZ: I have so many local bankers who tell me….hold onto it…you are going to be wealthy. When they get messages from the top to start identifying customers who have purchased or been asking about foreign currency. Many are being told that soon they are going to have a lot of new wealthy customers. Some have been told to start building a personal relationship with people….I love that. 
Member: My local Wells Fargo where I purchased all of my Vietnamese dong I went in couple days ago and they said it was no longer available
Member: I bought more dinar and dong yesterday especially about the rumors the dinar rate may be $11.90
MZ: I am not certain that the rumored rate of $11.90 was not just 1190 dinar to the US dollar. I am still trying to find that one out.
Rod Steele:  Yes Mark, the 11.90 was really just a reference to the original 1190 Dinar value ROD STEEL
Member:  It has been said that iraq can go before everyone else, right?
Member: Many have said that…If they get tired of waiting Iraq can go first I believe . if they do – maybe it will force the GCR people to "S*** or get off the pot"
Rod Steele:  I'm off Monday. Good Time for a PP/RV/Bank Apt. 
MZ: I agree.
Member: Does Mr. C put codes in for the RV or Nesara?
MZ: Actually it's for the dollar refunding. He inputs the codes for the Gold Standard. I will let him explain it to you…..in case I am incorrect.
Member:  Holly. Everything is going to happen simultaneously People on benefits will see a big rise. All the taxes we have paid will be paid back immediately into our accounts. All will be looked after
Member: Holly: We are on the cusp of culminating efforts of a global team to unleash the rv. It has been decades in the making.All pieces are finalized and we await the final release codes. All say imminent.
Member: Some people say we will pay big taxes at our exchange….some people say no taxes…..wish we knew what was real?
Member: From what I understand the money we are about to receive will be tax exempt.
Member: Then why would we need to worry about setting up a trust fund???
Member: Trust is to protect you from lawsuits… someone walks on your lawn and "falls down"
Member: Evilness is everywhere
Member: it is a protection from law suits taking everything you have
Member: Hopefully, There will be new laws for lawsuits, I expect it will be much harder for inflated lawsuits that are a form of theft
Member:  Dow up +139.42.
Member: I doubt very seriously that people will stay in the market over the weekend. I'd look for a big time sell off this afternoon.
Member: big selloff this afternoon. buying the dip
Member:  IMO  Black Swan event on verge, pope and queen deaths = QFS trigger
Member: NOW is the time to shut the FED down and DEFAULT on the whole rotten DEBT system IMO...release the QFS (KRAKEN)...
Member: Our patience will pay off. Hopefully it happens before its too late to make it a smooth transition! Just seems like they want the current system to completely collapse!
Member: Been struggling with depression This ride is so draining. We need this so badly. I'm exhausted
Member: I sure hope that we won't be disappointed after this weekend....This will be a huge disappointment if it doesn't. So many events have come and gone and nothing. We all need this to happen now.
Member: we are getting sick and tired of the disinformation and lies everywhere.
Mod: GUYS PLEASE DISCERN… THESE PEOPLE WHO SPREAD DISINFORMATION STAND TO MAKE MONEY OFF YOU…. READ BTWN THE LINES …..PLEASE PLEASE
Member: stuff is just being thrown out and hoping it will stick..buyer beware
Member: We were always told it would be crazy and filled with misinformation at the end…..hope this is it.
Member: I feel this continued can pushing is about exposing more rats on inside , much points to this month or end of this into new year
Member: Hang in there everyone…it's almost over
Mod: . I AM HEARING WE WILL HAVE A VERY BLESSED CHRISTMAS THIS YEAR
Mod: YOU DO NOT NEED AN E-MAIL OR AN INVITATION TO REGISTER FOR THE APPOINTMENT AT THE RECEPTION CENTER. MARK WILL POST THE REGISTER INFO HERE AND YOU WILL CALL TO SCHEDULE. THE INFORMATION IS NOT OUT YET
Mr. Cottrell joins the stream at about minute 15:00. Please listen to the replay for all of his information.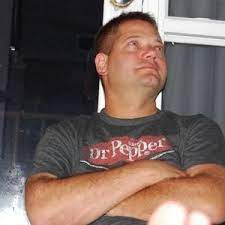 *****************
GURU HUNTER





Posts

: 24220

---

Join date

: 2015-02-19



---
Permissions in this forum:
You
cannot
reply to topics in this forum