Judy Note: It was my personal opinion that from what was reported on Tues. 7 Dec. from Bruce, MarkZ, Whiplash347, Texas Snake, Bob Lock, Ed of Ocala and two other intel sources that a (False Flag) Three Day War, Ten Days of Darkness and Global Currency Reset notification and liquidity could begin sometime between Wed. 8 Dec. and Sat. 11 Dec.
Tues. 7 Dec MarkZ: "Today there were a couple of Redemption and Banking Centers that reported they were staffed and ready to go. There was Yellow Dragon Bond movement overnight in Zurich. We are getting more chatter from Redemption Center folks. They were told to fully expect to work this weekend and to cancel any weekend plans. We are still hearing fantastic chatter from Reno. They have big expectations but they are not being given a time. They are being told that we are close and they need to stay in place. There is a great chance based on the banking side….Of course, my DC Beltway contacts are saying it will be somewhere between Dec 12th-and the 15th. My bank folks though are convinced we will all be going before that."
Tues. 7 Dec. Bruce The Big Call: Thebigcall.net 667-770-1866 pin123456#
Redemption Centers were staffed today Tues. 7 Dec. They had training yesterday Mon. 6 Dec.
We are in an any min. time frame to set appointments.
Tier 4B (us, the Internet Group) could get notified to set exchange/redemption appointments Wed. 8 Dec. or Thurs. 9 Dec.
Iraq has finished. They have a new rate. They are declared a sovereign nation. The Iraqi Dinar will be traded on the Forex by Midnight EST Wed. night 8 Dec.
The below report was from the website of Alex Collier and appeared to be given on Fri. 3 Dec:
https://media2-production.mightynetworks.com/asset/31981070/Alex_collier.m4a
A few days ago President Trump told us that the next 7-8 days would be to remember.
The Quantum Internet and Quantum Financial system would be up by mid Dec.
A Black Swan Event would trigger everything and start with destruction of the Three Gorges Dam and Big Pharma Labs.
Events between now and the end of Dec. would change the world forever.
The flooding on the Yangzi River China has to do with destroying the (Chinese Communist Party) DUMB tunnels.
The White Hats around the world are at war with the Rothschilds, who now no longer existed on the planet. They and their ancestral lineage were gone. It's over.
On Thurs. 2 Dec. the Dinar was released internationally at $11.90. In country it is $4.80.
Kuwait was paid back with the gold backed Dinar.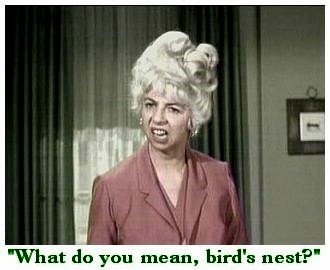 *****************
GURU HUNTER





Posts

: 24211

---

Join date

: 2015-02-19



---
Permissions in this forum:
You
cannot
reply to topics in this forum