MZ: Today is Pearl Harbor Day……The day Japan attacked Pearl Harbor, HI
Member: If you have ever been on the USS Arizona memorial you will never forget
Member: Sure sounds like big things are happening!!
MZ: I'm guessing the chatter on the boards is as good as I am hearing….Good news all around
Member:  There is solid news out there that this thing kicks off TODAY!!!!!!!!!!!!!
Member:  Well we're in the sweet spot of TU-Thurs.
MZ: Banking Centers are Absolutely Staffed and ready to go!!! They are in place and prepared!
MZ: They have really cranked up preparations in anticipation. I do not know if it is going today but it seems like we are right on the precipice. 
MZ: I am hearing positive news all over.
MZ: We are seeing movement on the Yellow Dragon bonds in Zurich overnight. Hopefully I will have news that they have full access to money before tonight's stream. They are very confident they will have full funding on those bonds within a few hours. This is big news.
MZ: I have not yet heard if CMKX or PP's have a schedule for deliveries to start yet.
MZ: But I can tell you Redemption Centers are all staffed and ready to go. I know of 3 centers personally that are fully staffed and ready to go as of 9:30 this morning.  These are exciting times.
Member:  I heard that Evergreen was down today. Is that a coincidence? Maybe maybe not. But watching what happens.
Member: Cliff High says Dec will be a whopper. He says Evergrande will be the big event!
MZ: I agree. Article "Evergrande shares have plummeted 20% to a new record low as default fears resurface" . This is from China yesterday. $24Billion is now at risk ….Evergrande has admitted they cannot cover it. Other Chinese developers also defaulting….."Sunshine China developer defaults on $170 million bond". 6 other multi-billion dollar firms are also in trouble
Member: A lot going on in DC this morning via Nancy Drew videos 5 so far this morning
Member:   I know a Marine who is training Marines for domestic control. that training is complete on the 14th of this month.
MZ: Things are getting crazy.
Member: Friend went to BOA deposit check for 39,000 , no hold straight though.. QFS????
Member: Pope Francis "dying" per Newsmax's Gizzi
Member: Hey newsmax is reporting the Pope is dying! maybe the pope and Queen die in the same week!
Member: WTH......Market it up 500 points....
Member:  Mark, Hope we will be "Roasting Nothing Burgers' By the open fire for Christmas!
Member: Been waiting for 8 years….    
    .afraid this is a scam.
MZ: This is not a scam. Referring specifically to the Iraqi Dinar …Remember Warren Buffet bought it and said "This is going to be a great long term investment" .
MZ:  (Posting article on screen) When Trump was president he said at one time that the US has $41, 682, 410,000,000.00 Trillion Iraqi Dinar in the US Treasury. Or about $35 Billion US dollar worth of dinar in the US Treasury . If this was a scam they would not be holding it. Also Trump had years ago invested about $34 million of his own money in the Iraqi Dinar.
MZ: We know this is a "when"  not an "if" and even though we do not know the exact timing…We are close IMO.
Member: My bank has a new service where they text you your balance. It's cool, I just don't think they should add "LOL" at the end.
Member: Any news from Sheila (CMKX intel person) ?
Member: Do you know if each country has to imput a "country code" before we get the 800 numbers?
MZ: This is a global event and I do not think each country has to put in their own codes for this..
Member: I am on my way to the bank for SKR money
MZ: Awesome…Hopefully this means you are part of group. There is chatter that some had added SKRS over the last few days. But I have not been able to verify this .
Member: What are the countries that will rv in the first basket again?
Mod:  Mod: 1. US 2. UK 3. Kuwait 4. Canada 5. Mexico 6. Russia 7. China 8. Venezuela 9. Iranian Rial 10. IRAQ 11. Indonesia Rupiah 12. Malaysia 13. Vietnamese 14. Brazil 15. Saudi Arabia 16. Qatar 17. United Arab Emirates 18. Turkey 19. Afghanistan possibly20. India 21. Libya 22. Japan23. Zimbabwe (current currency)
Member: praying for Nesara soon before our entire country in in the toilet!!
MZ: We are praying along with you…….
Member: I am worried I will not get an email and be able to exchange
Mod:  GUYS YOU ARE CONFUSED …YOU DO NOT NEED TO RECEIVE YOUR OWN EMAIL OR YOUR OWN INVITATION TO BE ELIGIBLE TO SCHEDULE AN APPOINTMENT IN REDEMPTION CENTERS….WE WILL POST IT FOR YOU AND YOU'LL BE FINE
Member: Also Recaps and many other dinar sites will be posting it…..IT WILL NOT BE A SECRET….
Member:Thank for the exciting news……hope we see the RV before tonights stream….if not see you then!!!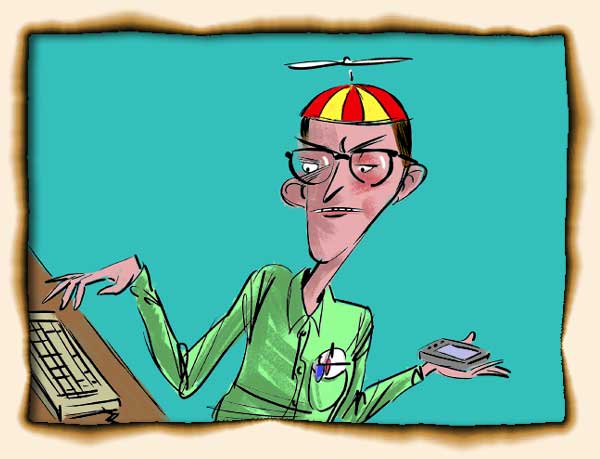 *****************
GURU HUNTER





Posts

: 24220

---

Join date

: 2015-02-19



---
Permissions in this forum:
You
cannot
reply to topics in this forum