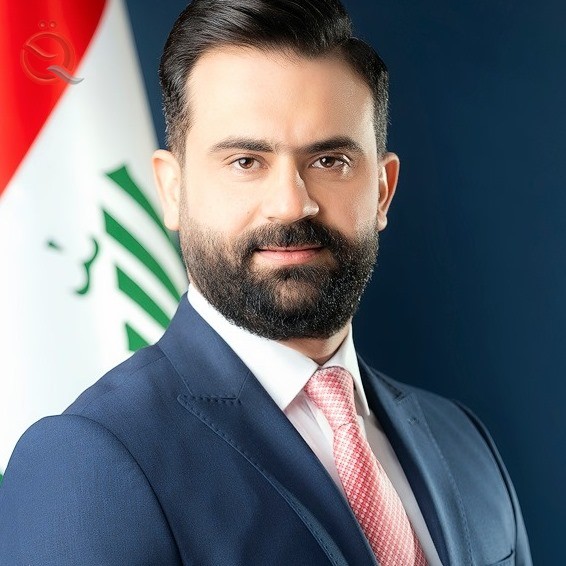 Ahmed Al Hashemi 
09/19/2021
Ahmed Al Hashemi
The priority of building the human being in Iraq is gaining importance from the extent of the damage inflicted on the Iraqi himself, as a result of the successive eras of tyranny, war and violence in its various forms, and the loss of security in all its dimensions from many decades. In all its forms.
In Iraq, there are 8.1 million young people between the ages of 15 and 24, representing 20% ​​of the Iraqi population, and the annual population growth rate is 3%, and with the increasing demand of young people for more equitable opportunities in their societies, facing the multiple challenges faced by young people (such as opportunities Access to education, health, employment and gender equality) is more urgent than ever.
Young people can be a positive force to drive development when they are provided with the knowledge and opportunities they need. In particular, young people must acquire the education and skills necessary to contribute to a productive economy; They need to have access to a labor market that can absorb their capabilities into the labor force.
Today in Iraq, youth have an important and essential role in bringing about development that is based on participation among the components of society, especially the ambitious youth, at a time when we must focus on three dimensions.
The economic dimension: through which we look forward to involving ambitious youth in economic development in terms of ensuring education inputs, focusing on pioneering projects and business incubators, and providing material and moral support to integrate youth into the economic component and not to maintain limited participation.
The social dimension: At a time when we look forward to active participation in society, we must believe that Iraq today is a youth component, and this is a reason to make the youth an active element in society to maintain the strength of society in terms of positive customs and traditions that are in line with the requirements of today. This is one of the most important reasons for ensuring respect for society and its customs and its traditions.
The political dimension: We do not overlook here that one of the complements of integration into Iraqi society is to activate the role of youth, as it aims primarily at political stability and maintaining the security and system of the state, as the stability of the state contributes significantly to economic and social development.
In light of these facts, I look forward to heading towards several goals, including:
1. Launching and supporting youth creativity by expanding integrated, comprehensive and continuous work programs that take a strategic dimension through enhancing the role of youth in society.
2. Create special programs through which young people are involved in the process of dialogue and decision-making and push them to put points on the most important problems facing society, and then find suggested and appropriate solutions to these problems.
3. Enhancing the role of youth in achieving political and economic development through modernizing an educational system according to a developed perspective that meets international standards.
4. Supporting activities in which the role of youth emerges as an effective and key factor in the process of development and social construction.
5. Providing a supportive environment for innovation, creativity and voluntary work in various fields to be the culture of society.
* Director of Administration and Training at the Association of Iraqi Private Banks
https://economy-news.net/content.php?id=26343
*****************
GURU HUNTER





Posts

: 24162

---

Join date

: 2015-02-19



---
Permissions in this forum:
You
cannot
reply to topics in this forum