[size=36][rtl]The "New Mashreq" project is a pillar of economic development[/rtl][/size]
Sunday 27 June 2021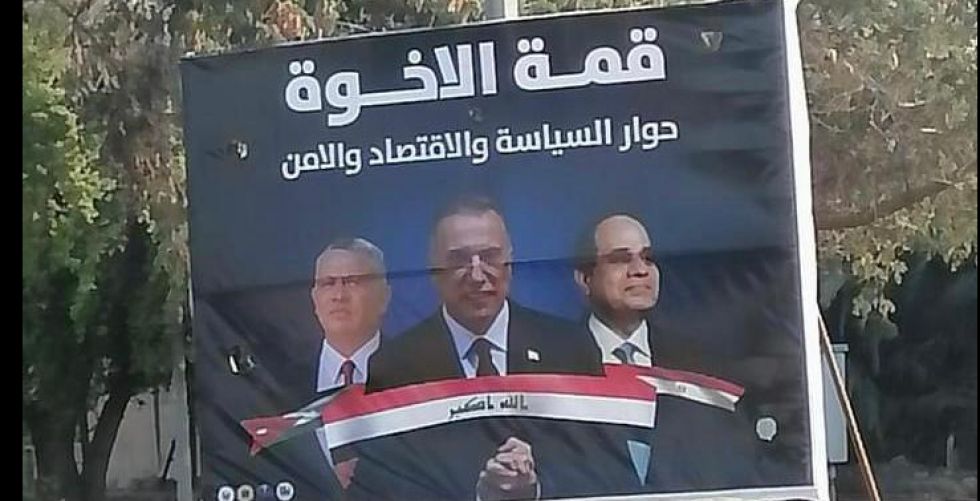 The Arab political and economic circles are awaiting the results of the tripartite summit between Iraq, Egypt and Jordan, especially the strategic project put forward by Prime Minister Mustafa Al-Kadhimi, "The New Orient", which is a major breakthrough in relations between the three countries. 
The managing editor of Al-Ahram Economic, Ahmed Al-Sebaei, told Al-Sabah: "There is no doubt that the Iraqi-Egyptian and Jordanian relations extend throughout history, and this tripartite summit is a consolidation of joint Arab action to address the multiple and grave challenges that afflict the Arab nation in its current stage; and it is very important as it strengthens The trade exchange and the important projects that were agreed upon in advance, such as the electrical connection, energy, food, and others, will benefit all these countries."
He explained, "The reconstruction of Iraq is the most important file that the Egyptians seek to achieve strategic integration, also targeting various development projects in a way that brings prosperity to the peoples, especially after these projects were stopped as a result of the spread of the Corona pandemic."
For his part, the international political analyst, writer Nabil Najm, explained that "the tripartite summit at the level of the three leaders is exceptional to implement what was agreed upon last August, and the "New Levant" project will top the talks of the three leaders, including cooperation in the economic, investment and political fields." .
Najm pointed out, "The New Mashreq project, launched by Al-Kazemi, during his visit to America last year, which he confirmed that it represents an economic project on the European pattern to form a regional bloc that faces challenges in the region, depends on economic and investment pillars between the three countries, which are human capital in Egypt and wealth." Oilfields in Iraq and the geographical location of Jordan

claud39

Elite Member





Posts

: 18423

---

Join date

: 2018-11-04



---
Permissions in this forum:
You
cannot
reply to topics in this forum