[size=36][rtl]Implementation of the single window system in the ports of Iraq[/rtl][/size]
Saturday 12 June 2021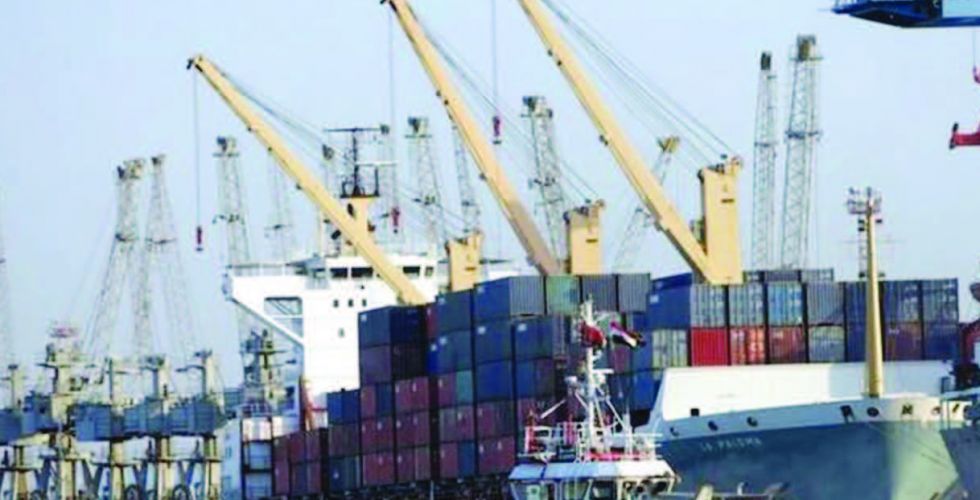 The General Company for Iraq Ports, affiliated to the Ministry of Transport,
organized an extensive workshop with a coalition of Canadian companies in the presence of consultants to implement the single window system in Iraq's ports,
headed by the company's general manager, Farhan Muhaisin Al-Fartousi, and in the presence of a number of department managers and the supervisory committee.
A statement by the company, received by Al-Sabah, stated that during the workshop,
a demonstration of a model of the single window program was presented, which will be applied in the ports of Iraq.
The statement quoted Al-Fartousi as saying,
"Based on the directives of the Minister of Transport, Captain Nasser Hussein Bandar Al-Shibli, we have started work on this program, which is one of the most important strategic projects for the company in order to reach a high degree of smoothness and ease in performing work.
" 
He added,
"The single window program will allow the company's management to electronically control the various operations from the departure of ships from their source to our ports, including handling and unloading of goods and collection work, ending with the external gates of the ports."
For his part, the representative of the coalition of Canadian companies, Dr. Salam Badr, explained, according to the statement, that their coalition
"will transfer the experience of Canadian companies in the field of port management electronically to the General Company for Ports of Iraq."
He explained, "We will complete the development of the comprehensive plan and roadmap for comprehensive digital transformation, according to an in-depth study to implement interconnected systems, with each other resulting in a maritime single window system."
He continued, "We are now in the stage of collecting information and data in order to map the digital transformation of ports, which will be in contact with the world's ports according to the requirements of the International Maritime Organization (IMO)."
On the other hand, the company confirmed the completion and rehabilitation of the road linking to the gate of AB Square 24.25 in the northern port of Umm Qasr, noting that it has entered service to contribute to solving bottlenecks and truck congestion.
The company's general manager, Farhan Muhaisin Al-Fartousi, said: "Our company has completed the rehabilitation of the road linking AB 24.25 Square and Umm Qasr North Port Square, as it entered service with the aim of relieving bottlenecks and truck congestion inside the port.
In turn, the Director of the Road Rehabilitation Project, Chief Engineers of Ghosoun Khalaf, explained that "the road was implemented by one of the joint operating companies, in an initiative to provide the best services after the directives, by rehabilitating the internal roads of the port."
Khalaf asserted, "This road has been rehabilitated, with a length of 300 m and a width varying from 34 m to 17 m, and infrastructure works have been carried out for it, including edging and paving, according to high specifications."
https://alsabaah.iq/48284/%D8%AA%D8%B7%D8%A8%D9%8A%D9%82-%D9%86%D8%B8%D8%A7%D9%85-%D8%A7%D9%84%D9%86%D8%A7%D9%81%D8%B0%D8%A9-%D8%A7%D9%84%D9%88%D8%A7%D8%AD%D8%AF%D8%A9-%D9%81%D9%8A-%D9%85%D9%88%D8%A7%D9%86%D8%A6-%D8%A7%D9%84%D8%B9%D8%B1%D8%A7%D9%82
VIP NewsHound





Posts

: 18367

---

Join date

: 2018-11-04



---
Permissions in this forum:
You
cannot
reply to topics in this forum