This also confirms the Intel from Judy, Holly, Sheila, and all the rest.
He also is confirming Mr Fleming's experience (the 73 year old Nick Fleming and NOT the other 63 year old convicted criminal that critics keep claiming erroneously is Mr Fleming the intel provider) in identifying fraudulent bonds over past decades (the conference call yesterday provided more than enough hard evidence that Mr Fleming has proven experience and is an expert in this area he said)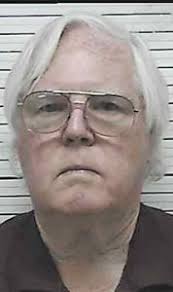 73 year old Nick Fleming
https://www.dinardaily.net/t100139-fleming-update-6-9-21-73-year-old-nick-fleming-intel-provider-confirmed
https://www.dinardaily.net/t86599-mark-zerfoss-aka-markz-intel-on-nflemingjr
~~~~~~~~~~
Member: Mornin all.....thankful for this day, be even better if we have an RV blessing to boot!!!
MZ: It's a Punxatawney Phil nothing-burger this morning……
MZ: I am being told they are still chugging through bonds….and putting the finishing touches on tech issues.
Member:  Merging those systems has gotta be really messy.....
Member:  Being in the tech filed for 30 years, no integration/upgrade EVER goes smoothly
MZ: in Iraq we have seen a number of articles this week that said they need to adjust their value…..it is now up to them according to the world bank.
MZ: So we are waiting for a shoe to drop and we don't know what that shoe is. We are waiting for a flip or the switch….
MZ: I had hoped that by this morning I would be wearing the RV shirt with the golden egg on the front based on conversations I had with a number of paymasters yesterday. They were expecting great things based on Zurich time this morning but we have not seen it yet
MZ: I am hitting a stone wall…not getting responses so it could be underway and we just don't know it yet…if anything good comes up I will be back later. I will send out a tweet to let you know and then come back on with a stream. .  But right now I am getting dead silence from all my contacts. I am reaching out- no one is responding so I'm hoping this is a good thing.
Member:  How come good things only happen once in a great while , while the negative happens on a daily basis .. think about it
Member:  One good thing, I'm losing weight with "nothing burgers"
Member:  It's always quietest BEFORE all hell breaks loose!
Member:  We are close///we need to get positive one more time...if really low..it will get here...
Member: Silence is golden
MZ: I agree…before they were taking my calls. They were responding to emails and texts…..now I can't get a response and most are going directly to voicemail. Maybe they cannot have their phones with them where they are at?  I'm going to take this as a great sign.
Member: This has been the longest nothing burger ever….
MZ: It's been the big party platter of nothing burgers. Maybe they are going for the Guiness book of world records…lol
Member: I hear they are merging the old swift system with the new system..
MZ: yes….and the tech issues make perfect sense…..they are trying to make a cutting edge , brand new technology work with a black and white television….think of it that way.
Member:  China caught making counterfeit bonds, of those 237 bonds, 2/3 were counterfeit!!!
Member: I heard the counterfeit bonds are holding it up !! 400 Paymasters arrested
Member:  Bonds suppose to be finished today sometime. Then the Release sometime thereafter
Member:  Heard All the Tiers are paid out all they have to do is pull the Trigger. OK Pull The Damn Trigger.
MZ: Just got a text from Sheila…(CMKX, Reset Contact) Sheila says:
Sheila: Hi Mark, I am told that as soon as they complete the German Bonds , which is hopefully today, then the 4b group will begin along with all the adjudicated funds.
(Note: Adjudicated funds are supposedly all the PP's, Global settlements and CMKX ect…..)
MZ: Thanks Sheila…….
Member:  Crazy Military "live training" last night in Indiana, retired military friend texted at 2 in the morning. Hearing alot of world arrests??? DC is a ghost town, per Richard journalist in dc video.
Member: remember- A lot of the RV info is inaccurate to catch naughty bugs. It's a very effective method.
Member:  Hundreds arrested in 'staggering' global crime sting…Police arrested more than 800 people worldwide in a huge global sting involving encrypted phones under Trojan Shield - FBI led 3 year operation.
Member: Maybe we are waiting for the ring of fire eclipse tomorrow?
MZ: The Chinese banking families …the dragon families certainly like those.
Member: Fleming:  Today Tue 8 June is the first day that Zurich platforms were able to move funds globally in the new banking system software linked successfully now with the QFS, all glitches having been fixed,
Member:  There are 300,000+ genuine bond and other payout transactions being prepared to be paid out when T4B notifications for redemptions-exchanges start;
Member: Hope they are not delaying this again
MZ: I am still hearing it could be any second.
Member: Flag day and President Trumps birthday is on the 14th! I hear this could be a big day.
Member: Rumor is Nesara will be implemented on june 14th too
Member:  Stock market crash first...then black out...codes by MrC and then EBS....and we go to our meeting....hope Im right.
Member: if you have dong….will you have full access to all your funds after you exchange?
MZ: I am told if you have under 100 million dong or dinar you will receive your funds all at once. If you have over that then they will traunche or schedule payments to you over a short period….because of liquidity in the markets. Not years but maybe months or weeks…..and this makes sense to me.
MZ: I am also told if you have Zim it will not affect you getting the contract rates on any other currency.
Member: Do you know the rate for the Thai bhat?
MZ: I don't but the biggest thing to remember when you look at these currencies …we get our reset then everything moves into parity ..when you look at currencies now and see a large discrepancy between values….keep in mind they are shooting towards a 1 to 1. That to me using common sense tells me that it has good potential.
Member:  I read that a collapsed economy has to happen befor NESARA Gesara
Member:  Lynette Zang just put out a video about impending currency collapse. We are close
Member:  Bo Polny predicts the stock market will crash within a week.....we will see
*****************
GURU HUNTER





Posts

: 24190

---

Join date

: 2015-02-19



Admin





Posts

: 38256

---

Join date

: 2011-08-09



---
Permissions in this forum:
You
cannot
reply to topics in this forum