Current date/time is Sat Feb 22, 2020 5:31 pm
Search found 2 matches for I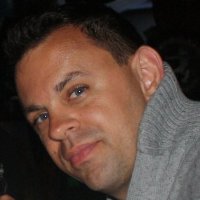 "PUT UP, or SHUT UP" #I AM YOU

THIS IS YOUR CHANCE TO BE THE DIFFERENCE
Go to the link below titled "I AM YOU", and keep that ready for when you listen to the replay. The call is a powerful tool for us to support the Alliance to manifest this event into reality. It's time for all of us to get off the bench and stop waiting for someone else to change our situation. Regardless of what you identify with that may divide one from another, we can all agree that freedom is our right to have and our duty to maintain. So let's focus our collective energy beyond this event to the vibration of our powerful truth that exists on the other side. There in lies the power that can unify the world and defeat our adversaries.
That power is in you. It's time to put it to use.

11-24-17 Tank #I AM YOU
• https://fccdl.in/uMqz3E82W
REQUIRED READING FOR THE CALL
• http://kre8change.wixsite.com/kre8change/single-post/2017/09/26/I-AM-YOU
by Ssmith

on Sat Nov 25, 2017 8:25 am
Search in: GURU FICTION & PREDICTION DAILY
Replies: 2
Views: 1271
It's Time" #I AM YOU
I was told on a call last night that everything was released and that it was time for it to finally happen. Once again the lines are blurred between our oppressors and our liberators. It seems that free speech with the intent to provoke performance is frowned upon, but bold faced lies and unfulfilled promises of performance are encouraged methods to pacify the masses.
I'm embarrassed for them. They've made heroes out of pedophiles and allowed murderers, rapists, and terrorists to thrive. Meanwhile the innocent beings they claim to represent are struggling to pay bills, find shelter, and feed themselves. These same ones are expected to raise their frequency to show they are worthy to handle the immense burden of unlimited wealth because in their delusional minds it's a burden to have resources and use them to help people. It's a joke. A cruel mean spirited prank of epic proportions designed to fuel the appetites of the evil elite.
And I'm not addressing the Cabal. We expect them to do horrible things. I'm addressing all of the "master minds" who think the the best way to bring in a new age of light is through lies and deception. Are you so far removed from the human connection that you've forgotten what it feels like to have your hopes crushed by someone you trust?
There can be no love without trust. Trust is established by following through on promises, consistently being a force of support for people when they need you, and hearing the concerns of those in need and responding appropriately. But instead you just look for a way to keep us quiet while you casually conduct your business with no sense of urgency or concern for the trust you're destroying or the long term damages you're actually causing to the creation of a new world.
But in the end we have allowed them to divide us over issues that really don't matter. We argue about politics, religion, race and sports. We willingly submit ourselves to their fear, doubt and worry. Try something different today. Make this a powerful day. Change the vibration of the entire planet in five minutes of your time.
Read the declaration below. Read it out loud like you wrote it. Read it knowing every word is true for you personally. Send it to everyone you know and have them do the same. Record yourself reading it and send it to every politician you can find. Post it on Facebook, Twitter, and send it to every friend and enemy you have and let the world know we are done waiting for this event! Burst the bubble today! It's a statement about our power as a unified spirit based on the principles that we can all agree on. Today, let's stand together and take back the energy of our planet. #I AM YOU
"I am trying to awaken the giant in you!"-L.Blair
http://kre8change.wixsite.com/kre8change/single-post/2017/09/26/I-AM-YOU
TANK OUT
by Ssmith

on Tue Nov 21, 2017 7:48 am
Search in: GURU FICTION & PREDICTION DAILY
Replies: 3
Views: 1419