[size=36][rtl]Activating big industries .. maximizes the country's financial resources[/rtl][/size]
Wednesday 25 December 2019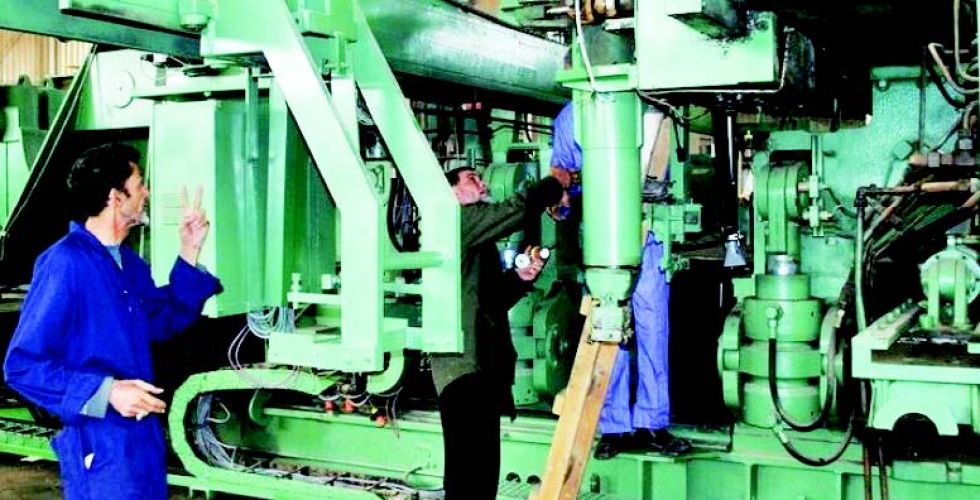 Baghdad / Al-Sabah
 
A number of experts and specialists in the economic affairs called for the necessity of activating large industries such as steel and petrochemical laboratories to maximize the country's financial resources, pointing out that the campaigns to support the national product will return the Iraqi industry to the fore. The economist Abdul Sattar Al Bayati said in an interview with "Al-Sabah": The "government" Now it focuses on supporting small and medium enterprises, because it is considered an essential tributary to support the Iraqi industry, in addition to that it is considered a source of general income and revenues, and thus diversification occurs in the sources of national income, as well as the oil sector. "
He added that "campaigns to support the national product and raise the slogan (Made in Iraq) are very important to support the national industry, because after the year 2003 the Iraqi markets were subjected to commodity dumping of imported products, which led to the decline of the Iraqi industry and the disappearance of many national industries such as food and others that left unemployment It is broad among the youth, especially the graduates, but today the Iraqi industry has returned to the fore after the national government efforts and popular campaigns. "
He explained that "interest in small and medium industries will pave the way for the activation of large industries, because we have giant projects and different industries that the country needs, whether petrochemical, steel, leather and other industries," calling for "activating laws related to economic control and consumer protection and others to create an attractive environment to activate industries Iraqi. "
He continued: "Iraq possesses the infrastructure to activate large industries, because we have advanced technical and administrative competencies and staff in this field, from the oil industry to the petrochemicals, fertilizer, leather, sulfur, cement, phosphate and other large industries that can be an essential tributary to support the federal budget. Possible The return of these industries, provided that there is wise economic management and the implementation of laws supporting the product 
In turn, the economic advisor in the presidency of the parliament, Hammam Al-Shamaa, stressed that "the campaigns carried out by the youth to support the national product are of a moral nature to push towards the return of the local industry and stop 
Al-Shamaa said in an interview with "Al-Sabah": "These campaigns come to counter the foreign commodity invasion and this will definitely revive the national economy and prevent the arrival of imported goods to local markets." He pointed out that the local product was destroyed after the year 2003 when the clear economic policies of that Iraqi economy were absent. The local industry needs a large batch of investments to revive the large industries that were created before the year 2003, and also new large industrial projects can be created by investing.
He added: "The activation of large industries is necessary at this stage to maximize the country's financial resources and reduce the foreign importer."

claud39

VIP Member





Posts

: 11898

---

Join date

: 2018-11-04




---
Permissions in this forum:
You
cannot
reply to topics in this forum