[size=36][rtl]«Arab Monetary» discusses integration in global value chains[/rtl][/size]
Friday, November 29, 2019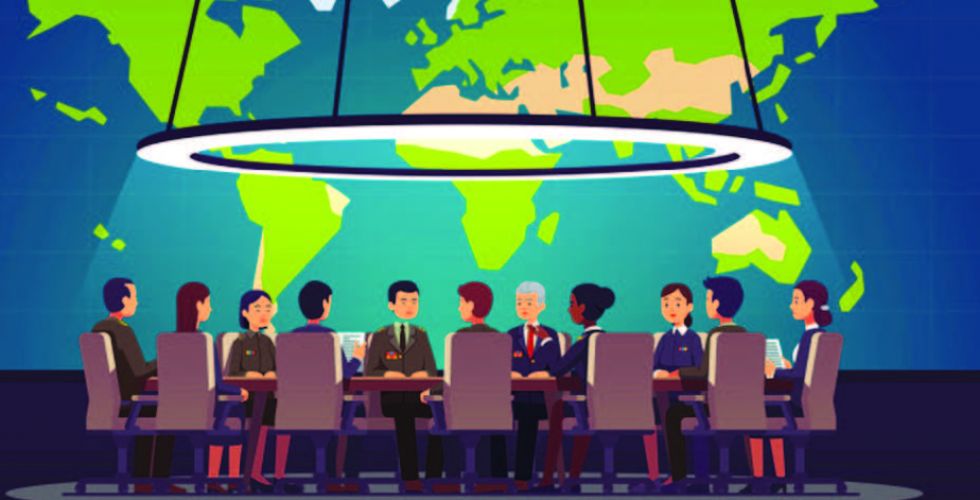 Baghdad / Continue
 
The Arab Monetary Fund has launched a new periodical research series entitled "Policy Brief" aimed at supporting the decision-making process in the Arab countries 
Brief research addresses key priorities and topics of interest to member countries with recommendations for policy makers.
The seventh issue of this series addressed the topic of "Integration in Global Value Chains" and noted that the widespread spread of the term global value chains (GVC), in recent decades, was the result of changes in the global economy and the decline in shipping costs. Transport, coupled with low levels of global tariffs and trade barriers, increased economic openness, and many countries are improving the business climate to encourage and attract more direct investment flows.
This comes in light of the high level of global technical and increasing the number of stages of production and complexity, and high levels of local, regional and global competition.
"Integration into global value chains increases productivity and income levels as a result of the characteristics of value chains, particularly the long-term relationship that exists between companies or organizations, as well as excessive specialization in specific production stages or tasks," the summary said.
"Integration into global value chains has enabled local companies to engage significantly with foreign companies that possess the knowledge and technologies, and the export process no longer requires mastering the entire production process under excessive specialization at a certain stage of production," he said.
"Companies participating in global value chains in developing countries have been able to achieve higher levels of productivity and greater income levels than countries that are more involved in traditional trade," he said.
Studies show that a 10 percent increase in GVC participation increases average productivity by 1.6 percent and GDP per capita increases by 11-14 percent.
Studies have shown that integration into global value chains provides more and better jobs, and companies integrated into global value chains tend to employ more women than other companies, contributing to the achievement of the Sustainable Development Goals.
As a result of the increase in growth rates for both income and employment, integration into global value chains has helped 
Significant reduction in poverty in some developing countries, most notably China, which is attributable to the 
Integration with global value chains is greater than the gains made in the integration of traditional trade. "
With regard to the extent of integration of Arab countries in global value chains, studies have shown an improvement in the contribution of intermediate goods in the total exports of a number of Arab countries, where in some Arab countries amounted to about 25 percent of their total exports during the period (2010-2015).
While the share of imports of intermediate goods amounted to between 20 and 30 percent of the total imports of a number of Arab countries.
Some Arab countries have been keen to promote the integration of companies in global value chains as a means to achieve the goal of economic diversification and sustainable and inclusive development, where decision makers in these countries adopted policies aimed at integrating their economies in global trade, investment and production networks, including Tunisia, Egypt and Morocco, Jordan, and Lebanon. As a result, they have made progress in integrating into global value chains.

claud39

VIP Member





Posts

: 12433

---

Join date

: 2018-11-04




---
Permissions in this forum:
You
cannot
reply to topics in this forum