[size=36][rtl]The General Conference of UNESCO will be held in Paris with the participation of Iraq[/rtl][/size]
Wednesday, November 13, 2019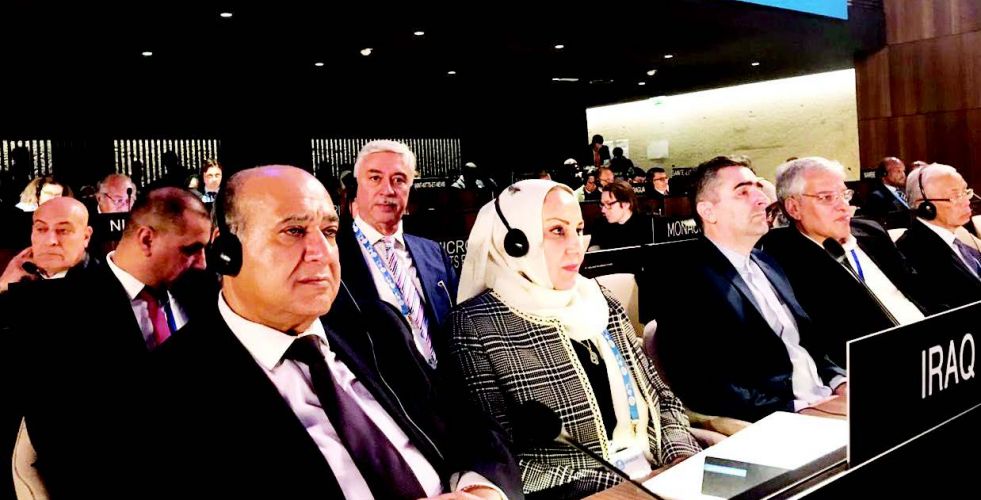 The flags of 193 countries, including Iraq, were held in Paris marking the opening of the fortieth session of the General Conference of the United Nations Educational, Scientific and Cultural Organization (UNESCO). .
Iraq will participate in the conference, represented by the Minister of Education, Dr. Suha Al-Ali Bey, and Hassanein Mualla, Chairman of the National Committee for Education, during the first week of the conference, while the Minister of Culture, Dr. Abdul Amir Hamdani will participate in the work of the second week.
This year's UNESCO conference is particularly concerned with the role of youth in defining the global agenda for peace. Young change makers will meet with presidents and prime ministers on global changes, and link young people to decision makers on a range of topics. UNESCO's priority action: education, science and culture, communication and information, social and human sciences.
In a statement to the "morning" said the Minister of Education, Dr. Suha Al-Ali Bey: "The Iraqi Ministry of Education seeks to benefit from the expertise of the world organization in the development of education in Iraqi schools, as well as holding a series of bilateral meetings with Arab and foreign ministers of education, to serve the education process Between countries. "
The Permanent Representative of Iraq to UNESCO, Dr. Mahmoud Al-Mulla Khalaf stressed the importance of the role of "UNESCO" in helping Iraqis to preserve the monuments and heritage, revealing the assumption of Iraq as Vice-President of the General Conference in the current session.
More than 100 ministers of higher education will meet to discuss inclusion and mobility in the conference. Nearly 8 million migrant or refugee students continue their studies in host countries where they left off.
The Culture Forum will be held on 19 November and will include the largest gathering of UNESCO Culture Ministers since 1998, with 120 Ministers of Culture, including the Iraqi Minister of Culture, taking part in order to make culture a common ground to help us resolve some of the world's most pressing issues. .
It is worth mentioning that UNESCO has a membership of 193 countries, and Iraq is one of the founding members since its launch in 1945 to contribute to address the remnants of the Second World War and its effects on the sectors of culture and education infrastructure, and since then has been working to promote peace in The minds of men 

claud39

VIP Member





Posts

: 11956

---

Join date

: 2018-11-04




---
Permissions in this forum:
You
cannot
reply to topics in this forum