[size=36][rtl]Chunky monetary mass is capable of addressing economic problems[/rtl][/size]
Wednesday, November 13, 2019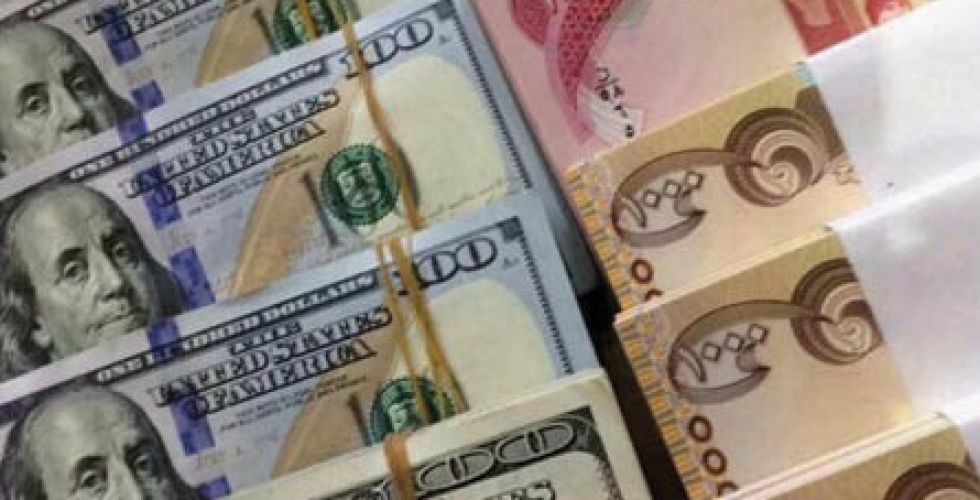 Baghdad / Hussein Thaghb 
 
Emphasizing the imperative of working towards transferring the cash mass in the home to the local labor market through the banking system, to contribute effectively in solving the economic problems and providing job opportunities to accommodate all young people, qualified technical expertise and others.


It is estimated the volume of liquidity in Iraq by 47 trillion Iraqi dinars hoarding in homes, about 70 percent of this amount, according to the indicators of specialized centers and financial experts.


Haidar Kazem al-Baghdadi stressed the importance of localization of salaries and its importance in providing liquidity to the financial sector. Electronic payment and that salaries are paid through and kept in banks and the citizen depends on the electronic card, especially as the citizen interacted a lot in this detailed, and here we can employ the operational budget in activating the capital cycle to serve the national economy, and that banks must "All attention to this aspect and all joints of electronic payment."
He said that "the concentration of the chunky bloc to the banks requires serious work leading to the restoration of confidence between citizens and all banks, which require the first phase of a law guaranteeing funds, in addition to creating trust between state institutions and the private banking sector, which is an important step to strengthen the role of the private sector in the management of economic joints And enable it to play its true role in development. "
He pointed to the importance of localization of salaries from now with private banks to be the beginning of electronic work and the establishment of a database moving to private banks to deal with the largest proportion of citizens, because of the slide 
He stressed the need for the Central Bank to start issuing new instructions, supported by the role of a supervisory evaluation by him and determine the ceilings of balances and accounts for open circles with banks, which helps the government institution to start working with private banks.
He called for focusing on the laws, most important of which is the law guaranteeing deposits and loans and other things that contribute greatly to bringing hoarding cash to the banking sector smoothly. There are legal guarantees, noting that "the deposit guarantee law is the cornerstone in this subject and its application is the real beginning to move liquidity in the right direction and transfer to the banking sector, which will be employed in the service of the national economy."
He pointed out that "Iraq is receiving the attention of the international specialized effort, which requires us to work towards the benefit of regional and international experiences that tend to create bilateral partnerships with the international effort leading to increase knowledge of national expertise and enable them to advanced technology."
Qualitative implementation
He explained that "reality needs to review all the laws that regulate the labor market in the country, and make it help to streamline the quality of the implementation of projects, away from the intersections and interpretive problems that accompanied the last stage, which caused confusion, and made the competent employee confused, when There is an intersection of legislation, and here the legal environment must guarantee the rights of all parties without exception. "

claud39

VIP Member





Posts

: 12520

---

Join date

: 2018-11-04




---
Permissions in this forum:
You
cannot
reply to topics in this forum