Internet access cut off in much of Iraq: Reports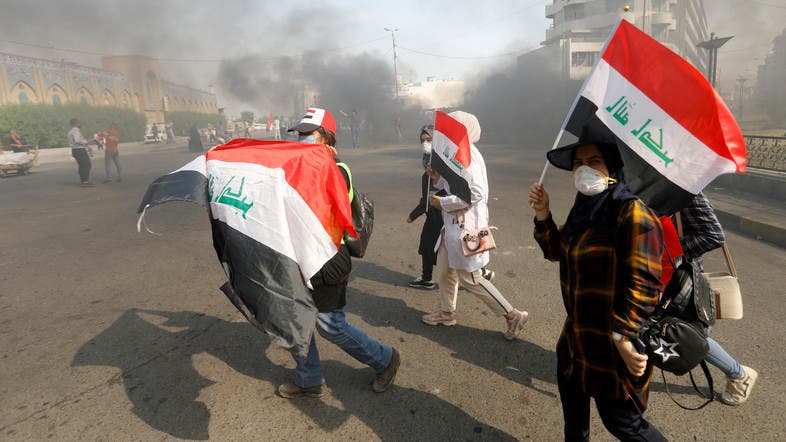 Iraqi demonstrators carry Iraqi flags as they walk at a cloud of smoke during ongoing anti-government protests, in Baghdad, Iraq November 3, 2019. (Reuters)
Reuters, CairoTuesday, 5 November 2019
Internet access in the capital Baghdad and much of Iraq has been cut off, internet blockage observatory NetBlocks said late on Monday as the country experiences a wave of anti-government protests.
"At the time of writing, national connectivity has fallen below 19% of normal levels sending tens of millions of users offline across Baghdad, also impacting Basra, Karbala and other population centers. The new disruption is believed to be the most severe observed in Iraq to date," NetBlocks said in a statement.
Iraqi authorities have previously blocked off internet access in the face of protests.
Iraqi security forces killed at least five people when they opened fire on protesters in Baghdad on Monday, a Reuters witness said, as thousands took part in the largest wave of anti-government protests for decades.
Last Update: Tuesday, 5 November 2019 KSA 01:51 - GMT 22:51
https://english.alarabiya.net/en/News/middle-east/2019/11/05/Internet-access-cut-off-in-much-of-Iraq-Reports.html
*****************

RamblerNash

GURU HUNTER





Posts

: 17749

---

Join date

: 2015-02-19



[size=35]Internet service returns to Iraq[/size]
2019-11-05
[size=35]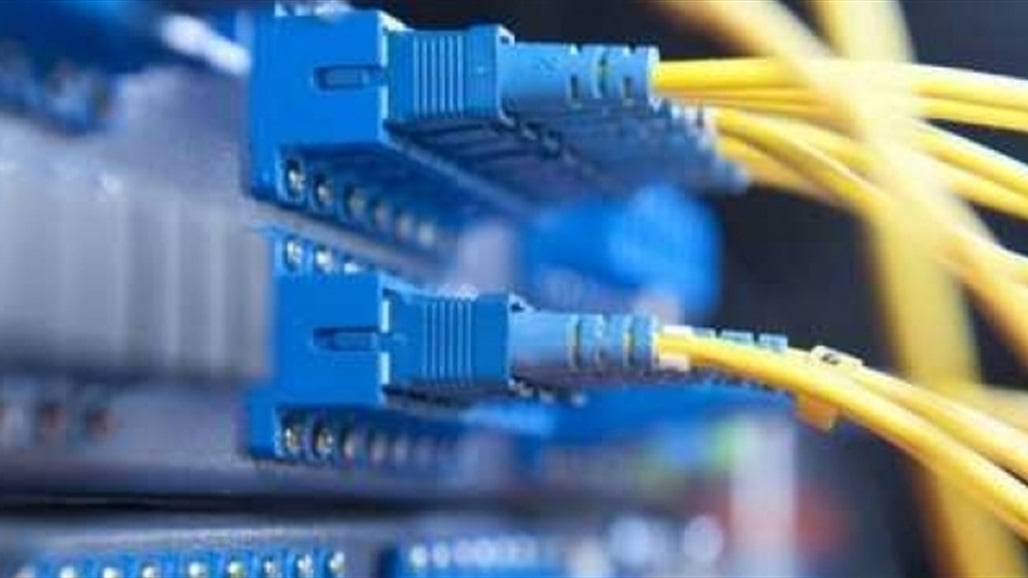 [/size]
Internet service in Iraq was restored Tuesday.
Internet service was cut on Monday night for several hours without knowing the reasons.
 
And stopped Internet service across the country except the Kurdistan region on Monday, amid protests in the country demanding better services.


https://www.alsumaria.tv/news/%D9%85%D8%AD%D9%84%D9%8A%D8%A7%D8%AA/323900/%D8%B9%D9%88%D8%AF%D8%A9-%D8%AE%D8%AF%D9%85%D8%A9-%D8%A7%D9%84%D8%A7%D9%86%D8%AA%D8%B1%D9%86%D8%AA-%D8%A7%D9%84%D9%89-%D9%85%D9%86%D8%A7%D8%B7%D9%82-%D8%A7%D9%84%D8%B9%D8%B1%D8%A7%D9%82


claud39

VIP Member





Posts

: 12442

---

Join date

: 2018-11-04



[size=35]Internet service was cut again in Iraq after being returned for hours[/size]
2019-11-05
[size=35]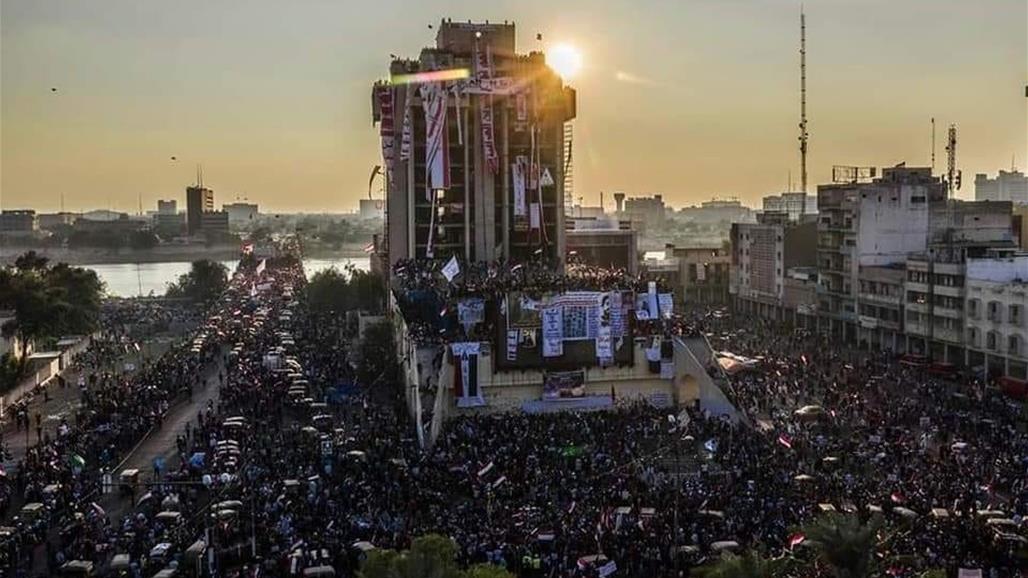 [/size]
In most parts of Iraq, Internet access was cut again Tuesday, hours after the service was restored.
The authorities cut the Internet service last night in a surprise move, but the service returned on Tuesday morning.

The Ministry of Communications and the concerned authorities did not give any explanation on the reasons for the sudden disconnection of the service, but the mobile phone companies have warned to their users that the pieces came out of their will.






Activists believe that the pieces came against the backdrop of protests in Baghdad and a number of provinces to demand services and jobs, which widened demands to include the dismissal of the government.


https://www.alsumaria.tv/news/%D9%85%D8%AD%D9%84%D9%8A%D8%A7%D8%AA/323927/%D9%82%D8%B7%D8%B9-%D8%AE%D8%AF%D9%85%D8%A9-%D8%A7%D9%84%D8%A7%D9%86%D8%AA%D8%B1%D9%86%D8%AA-%D9%85%D8%AC%D8%AF%D8%AF%D8%A7-%D9%81%D9%8A-%D8%A7%D9%84%D8%B9%D8%B1%D8%A7%D9%82-%D8%A8%D8%B9%D8%AF-%D8%A7%D8%B9%D8%A7%D8%AF%D8%AA%D9%87%D8%A7-%D9%84%D8%B3%D8%A7%D8%B9


claud39

VIP Member





Posts

: 12442

---

Join date

: 2018-11-04




---
Permissions in this forum:
You
cannot
reply to topics in this forum