[size=36][rtl]Iraqi efforts to calm the situation in the region[/rtl][/size]
Friday 27 September 2019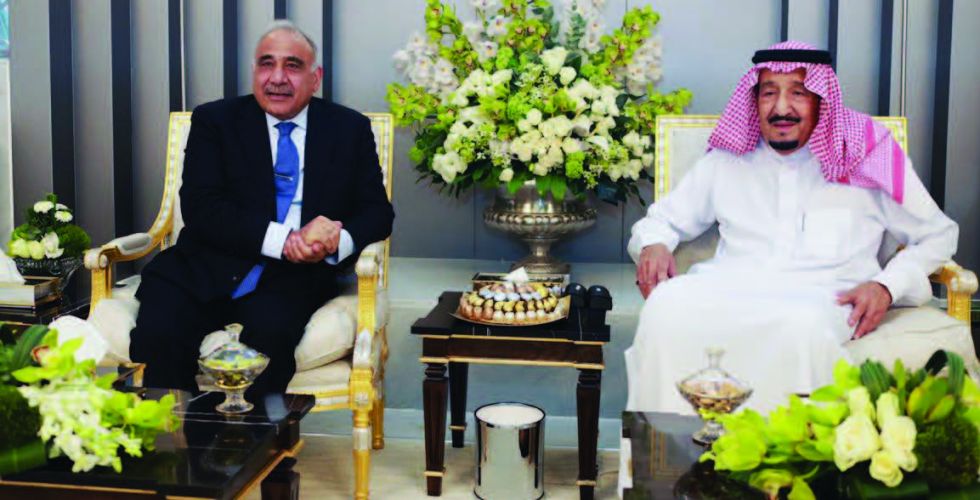 Baghdad / morning 
 

Iraq renewed its call to calm the situation and take the path of dialogue as an alternative to the conflict to spare the region and its people the scourge of war, while Prime Minister Adel Abdul Mahdi, optimistic to resolve the situation in the region, while stressing that it is difficult and complex, the Foreign Ministry announced its refusal to engage in any axes, as confirmed by the Ministry of Defense Our territory is a red line, and it will not be an arena for conflict between nations.
Calls for calm and follow the language of dialogue, stressed the need for President of the Republic, Barham Saleh during his meeting with Iranian President Hassan Rouhani, on the sidelines of the United Nations General Assembly in New York, stressing the importance of adopting a policy of dialogue and understanding in order to ensure the stability and peace of the region and respect for the rights of peoples in security and prosperity.
"We have received a very good response in our intensive meetings with the Custodian of the Two Holy Mosques and the Crown Prince," Abdul-Mahdi said in a statement issued after the conclusion of his visit to Saudi Arabia. "We are closer to optimism to move forward to resolve the situation and prevent any clash or the possibility of fighting or war in the region." "Everyone does not want war but calm."
The language of truce, which Iraq urges to follow, was formally expressed by the Ministry of Foreign Affairs, when confirmed by its spokesman, Ahmed al-Sahaf, that "Iraq is not entering into any new alliances and that the security of the Gulf is a participatory responsibility rests with the countries."
Meanwhile, Defense Ministry spokesman Major General Tahsin al-Khafaji said: "We reject Iraq becoming a battleground for any conflict." He added that "Iraq rejects threats by Iran or America that threaten the interests of both countries, and stressed that Iraqi territory is a red line."
 Foreign Minister Mohammed Ali al-Hakim told reporters on the sidelines of the UN General Assembly in New York that "Baghdad is not yet ready to join the Gulf Alliance," and said in response to a question on whether Iraq is ready to join the coalition We are against joining this coalition at this stage.

claud39

VIP Member





Posts

: 11986

---

Join date

: 2018-11-04




---
Permissions in this forum:
You
cannot
reply to topics in this forum