Nokia introduces five new phones
26/09/2019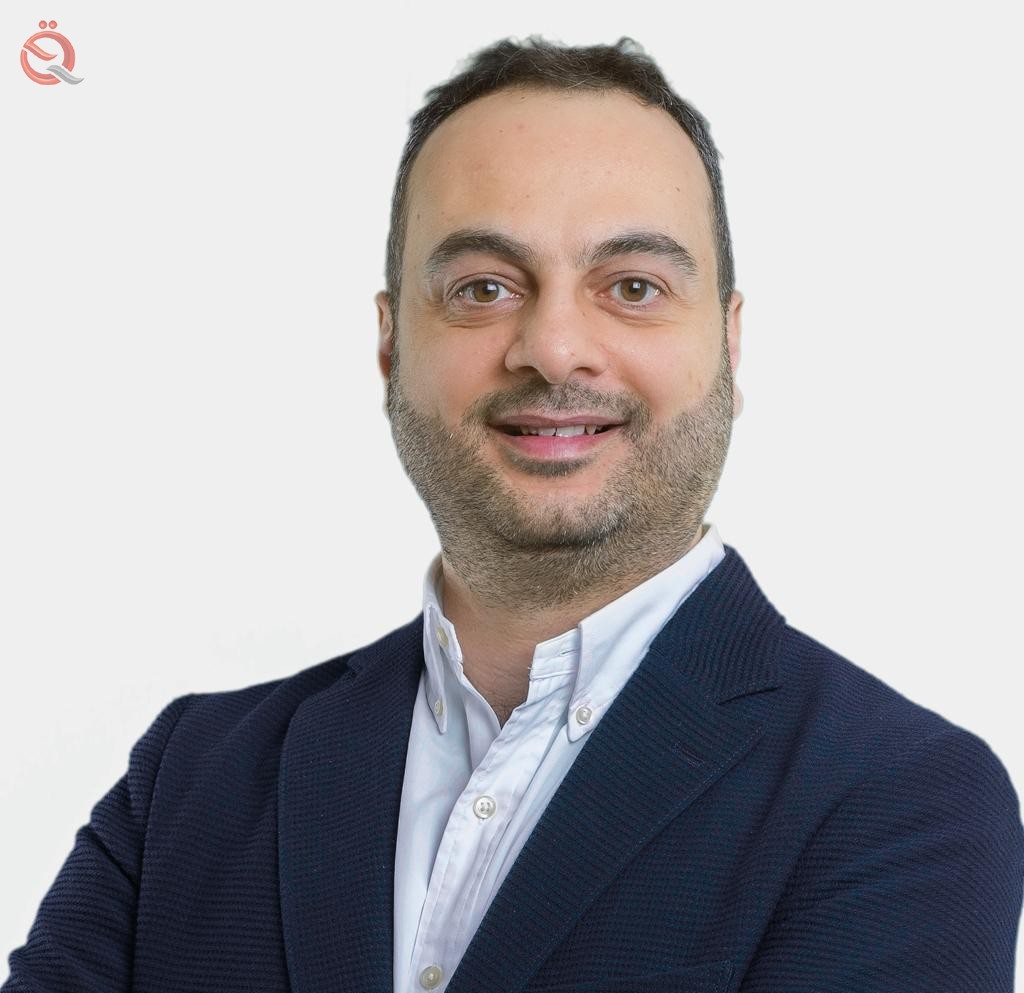 Patrick Harb, general manager of 
HMD 
in the Middle East, which is responsible for the development of Nokia phones, announced the launch of five new smartphones in different price categories, confirming the introduction of 5-generation phones early next year.
"We see ourselves as a competitor and a premium player in the smartphone category, no matter what other companies offer," Harb said in an interview with Al-Iqtisadiah. New and super quality at exceptional cost "and to the details of the dialogue:
- 
Initially tell us about the new Nokia phones for this chapter?
Launched 
HMD 
Global recently developed devices Nokia phones, five new Nokia phones, two of them smartphones, namely Nokia 7.2 
( The NOKIA 7.2) 
and Nokia 6.2 ( the 
Nokia 6.2 
), in addition to the Nokia 800 TAV 
( the Nokia 800 Tough) 
, and Nokia 2720 
(Nokia 2720) 
and last but not least, the Nokia 110 
( the Nokia 110) 
. The new releases are a reflection 
of 
HMD's 
global 
vision 
for future Nokia phones, which stems from its belief that technology and innovation should motivate users, but that this is not linked to a specific price category.
- 
What about your preparations for the provision of phones suitable for the fifth generation technologies that are scheduled to launch early next year?
HMD 
Global 
has 
announced 
its commitment to deliver a premium range of 
5G 
compatible phones 
at affordable prices in 2020. We are mindful of supporting innovation in 
5G 
communications, imaging and design. 
The 
company 
has identified 
its strategic investments in the future to achieve these commitments, and the consolidation of the excellence of Nokia phones through innovation in photography, protection, design and materials and make the benefits and benefits of modern networks to the largest number of users.
- What are the advantages of both Nokia 
7.2 
( the Nokia 7.2) 
and Nokia 
6.2 
( the Nokia 6.2) 
?
Nokia crosses ext 7.2 
(7.2 The NOKIA) 
, and Nokia 6.2 ( the 
Nokia 6.2 
) for philosophy centered on the provision of high - quality experiences using exceptional cost. 
It 
features Nokia 7.2 
( The NOKIA 7.2) a 
three - powerful camera accurately 48 megapixel technology with 
Quad Pixel 
and lenses 
ZEISS 
. The 
Nokia 
6.2 
( the Nokia 6.2) 
P 
is the first phone category , which has a three - camera technology and high - definition display screen 
PureDisplay 
. The two phones have an exclusive two-day battery, and showcase a unique design that uses high-tech materials to keep up with the richness of our heritage. In addition, the phones are Nokia 7.2 
(Nokia 7.2) 
and Nokia 6.2 (Nokia).
Nokia 6.2 
) is compatible and ready for use with Android 10, and will provide an experience that evolves over time.
- How would you rate your partnership with Android and to what extent has it positively impacted the new Nokia phones ?
Our partnership with Android Android is at the heart of our strategy and our commitment to the HMD world as a developer for Nokia devices, to achieve the needs of consumers. We are proud of what we have achieved through this partnership, especially with regard to our focus on the issue of protection and the provision of all our phones, which makes us the only brand in its class on the continent of Europe, which owns and cares so much about the aspects of trust and protection and provide real Android experiences for users. We are also the only brand that operates all devices of all price categories on the latest versions of Android, where all the features of Android are available for all these phones. In addition to our uniqueness of providing monthly protection updates, this fulfills our promises to our phone users to keep their devices safe.
- 
take 
HMD 
great interest category classic phones, what 's new in this category?
Yes, we are pioneers in the classical phones category, and we continue our efforts to introduce innovations in this category of phones, in terms of design and performance to ensure keeping up with the needs of users and give them the ability to take advantage of the latest features and networking capabilities in a reliable and smooth way. And in this category, we introduced the most powerful Nokia phones ever 
Nokia 800 Tough 
. 
Designed to withstand extreme temperatures, this is the perfect companion for those working in overseas locations, or for adventurous travelers. The phone also includes the latest features that users expect from a modern phone, such as Google and Communications Assistant famous fourth - generation applications and 
4G 
.
We have also launched the 
Nokia 2720 Flip (Nokia 2720 Flip) 
. The phone has a foldable design, combining simplicity and reliability in a durable device. The trendy phone includes WhatsApp and Facebook apps to keep users connected. The 
Nokia 110 
can be a new addition to our range of classic phones. 
This phone offers 
all the needs of the user for entertainment and features favorite electronic games such as the famous Snake game, and has a battery that allows to talk from sunrise until sunset with a single charge.
- 
How do you look to competitors?
We consider ourselves a competitor and a premium player in the smartphone category, no matter what other companies offer.Therefore, we are keen to provide new and standard standards in the region by providing Nokia phones with exceptional features that provide customers with new options and high quality at an exceptional cost.
http://economy-news.net/content.php?id=17896

claud39

VIP Member





Posts

: 11895

---

Join date

: 2018-11-04




---
Permissions in this forum:
You
cannot
reply to topics in this forum