Can banks protect human rights?
25/09/2019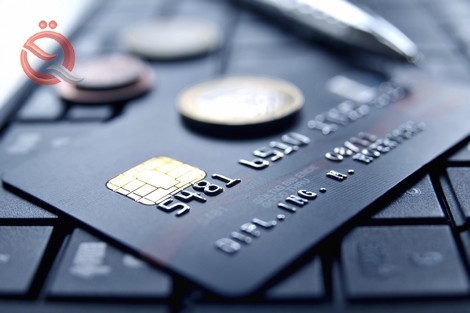 We can argue endlessly about whether money creates happiness. But there is no doubt that money gives its owner power. The lesson is how to exploit this power. Some give it for personal benefit and harm others, while others choose to have its physical strength as a means to improve the society around it. In terms of the amount of money they have, and their complex political relations, banks are strong ... even very strong, and their ability to influence many central decisions, both domestically and globally, is considerable. It is not even often built into kitchen making. Banks can, if they wish, contribute to ensuring respect for human rights and working to improve the life and social reality of countless people.
Lending Discrimination Borrowing

is one of the solutions individuals and companies use to meet their personal needs or to expand and develop their businesses. However, it can have risks affecting human rights if used arbitrarily by banks or financial institutions. For example, clients are adversely affected by what may threaten their lifestyle and stability if they are given loans they are unable to repay in the long run, which could lead to their default. The lending decision can also be subject to ethnic, religious and gender backgrounds, resulting in increased social divisions and differences. Since the algorithms are largely in control of the decision to grant or refuse a loan, these algorithms can have the ability to rely on certain data to perpetuate or reduce discrimination.
Irresponsible lending

to banks and financial institutions is a duty to study the file of the client or company before granting the loan beyond the mere scrutiny of their ability to meet their financial obligations. In this context, banks should scrutinize whether the loan applicant respects workers' rights in their organization, whether the company's practices are harmful to the environment, and other issues that can have a bearing on society as a whole. In the event that the record of a company or client in these areas does not comply with humanitarian, environmental or social standards, it is assumed that it will be deprived of borrowing until it verifies that its behavior has changed.
 Corruption

Banks and financial institutions can control corruption in the country by limiting the access of public institutions or individuals politically associated with officials and rulers to money to implement projects or their own needs if their practices reflect corruption and waste of public money. As such, banks can set specific standards of transparency and accountability for lending that public administrations and those associated with them must respect and adhere to, which positively affects citizens and the conduct of state affairs and fair and good governance.
For example, if the government wants to build a water dam and needs to borrow from the banking sector to implement the project, banks should make sure that the government has carried out the necessary scientific studies, consulted with the population and ensured their right to compensation if they had to evacuate their homes. As is well known, especially in countries where the rule of law is absent, large infrastructure projects are often used to carry out mass displacement and resettlement of people in other areas to ensure certain ethnic or religious schemes are realized.

 Privacy

Banks should respect the privacy of their customers and therefore not disclose their financial statements to a third party without their prior approval. Misuse of customers 'financial information and lack of respect for privacy are a human rights violation, which requires banks to ensure that their customers' data are strictly protected, subject their employees to ongoing training, and update their electronic protection systems, especially in the face of the proliferation of cyber attacks by pirates.

 equality

Banks and financial institutions, especially in developing countries where masculinity still prevails, can be instrumental in combating discrimination against women, ensuring respect for their rights at work and reducing sexual harassment, many of which are silent on their need for money. Through the lending weapon, banks can ensure that companies seeking to borrow from them are committed to respecting the rights of their women workers and not discriminating against their salaries compared to their male counterparts, particularly in jobs that require the same qualifications.

 Education

Financial culture protects man from himself and others. Without sound financial knowledge, even at a minimum, a person is vulnerable to many mistakes that may have major repercussions on him and his family, as well as being easily cheated and deceived by individuals and parties that may exploit the limited knowledge of financial affairs. Take, for example, a poor, non-financially poor citizen who owns a piece of land and lacks cash. In such a scenario, the lack of financial knowledge led men to make the wrong choice and recklessly accept the loan, which led to the loss of their land, which the lender had already realized.

claud39

VIP Member





Posts

: 12469

---

Join date

: 2018-11-04




---
Permissions in this forum:
You
cannot
reply to topics in this forum