[size=36]Official: Drone attack on Aramco launched from Iraq[/size]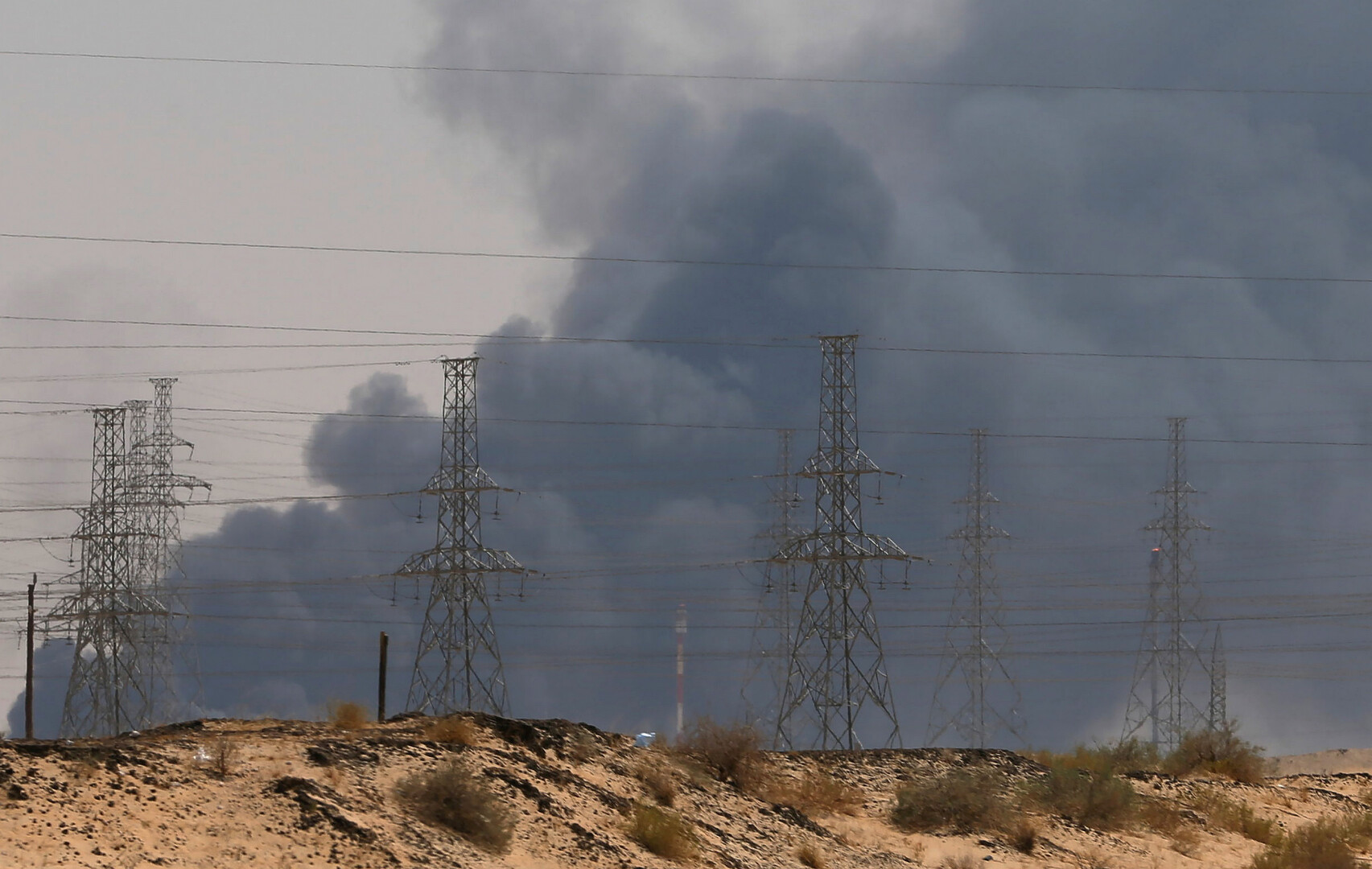 BAGHDAD - 
The 
drone attack on two Saudi Aramco plants in the Abqaiq region started from Iraq, not Yemen, a Western official said on Sunday.
The official disclosed, according to "CNN", "the conduct of investigations targeting two Saudi Aramco plants in the Abqaiq region," noting that "the attack was carried out by drones" drone "took off from Iraq and not from Yemen, according to preliminary information."
"The damage in this attack is the result of an attack by armed drones."
For his part, the US secretary of state said in a tweet on his social networking site, Twitter: "Tehran is behind nearly 100 attacks on Saudi Arabia while Rowhani and Zarif claim to be engaged in diplomacy.
"In the midst of all calls to halt the escalation, Iran has now launched an unprecedented attack on the world's energy supplies.
Pompeo continued in a separate tweet: "We call on all countries to condemn the Iranian attacks publicly and unequivocally. The United States will work with our partners and allies to ensure that energy markets remain well supplied and that Iran is held accountable for its aggression."
https://www.mawazin.net/Details.aspx?jimare=64870

claud39

VIP Member





Posts

: 11989

---

Join date

: 2018-11-04



[size=36]Saudi facilities attack threatens excess oil capacity and threatens to raise prices[/size]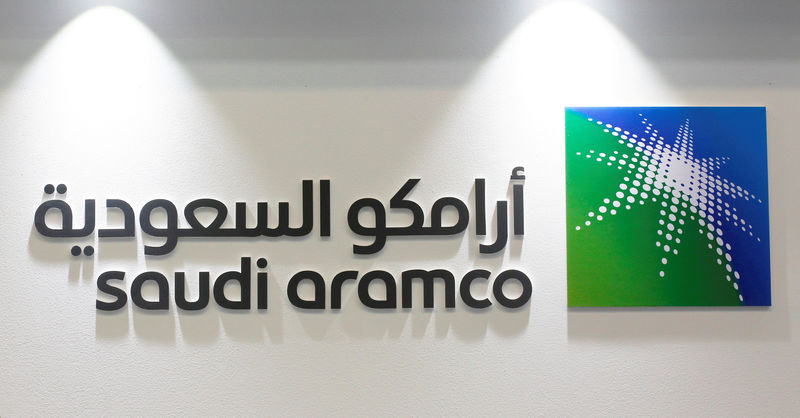 Attacks on major oil processing plants in Saudi Arabia are putting the world to the test of its ability to deal with a supply crisis as it faces the temporary loss of more than 5 percent of global supplies from the world's top crude exporter.
The Iranian-backed al-Houthi group in Yemen has claimed responsibility for the attacks that led to the closure of two units at the Abqaiq facility, the heart of the oil industry in the kingdom.

Crude oil prices could rise several dollars a barrel when markets open on Sunday night, as prolonged supply disruptions could prompt the United States and other countries to withdraw from their strategic oil stocks to increase commercially available quantities worldwide.

The US Treasury said on Saturday it was ready to withdraw from strategic stocks if necessary.

"Oil prices will jump due to this attack and if prolonged Saudi production is disrupted, the drawdown of strategic stockpiles ... seems likely and logical," said Jason Burdoff, founding director of the Center for Global Energy Policy at Columbia University in New York.
It is too early to know the extent of the damage to the Saudi processing and supply chain units that transport crude oil from production fields to export facilities.

Aramco Chief Executive Amin Al-Nasser said in a statement that the company would have more information within 48 hours as it works to halt production.

Last year, Aramco's exports exceeded seven million barrels per day (bpd) of crude oil, with three-quarters of those being delivered to customers in Asia. Saudi Arabia has reserves of about 188 million barrels, equivalent to Abqaiq's processing capacity, for about 37 days, according to a note on Saturday from Rabidan Energy Group.

The Organization of Petroleum Exporting Countries' (OPEC) surplus capacity, the untapped production capacity that can be used to supply consumers in the event of a shortage of supplies, has been declining for decades due to obsolete oil fields.

In August, Saudi Arabia's actual 2.3 million barrels per day (bpd) of spare capacity was more than two-thirds of OPEC's 3.2 million bpd, according to IEA estimates. Kuwait and the United Arab Emirates contribute most of the difference.

Analysts said Russia may have spare capacity in the wake of a global deal between OPEC and its allies to limit production to boost prices.

The US Department of Energy says the US strategic stockpile is now about 644 million barrels, equivalent to nearly US production in 52 days.
A prolonged supply disruption could push up production and exports from the United States, but analysts and oil traders said US companies' response to price changes could take months due to logistical constraints.

US production now exceeds 12 million bpd and exports exceed 3 million bpd, but it is unclear whether US export facilities can absorb additional shipments.

"Every day the facility remains closed, the world loses another five million barrels of oil production," said Andy Lippo, president of Lippoil Associates. The world's spare capacity is not five million barrels per day. "

claud39

VIP Member





Posts

: 11989

---

Join date

: 2018-11-04



 US ready to use strategic oil reserves after Saudi attacks: ministry
15/09/2019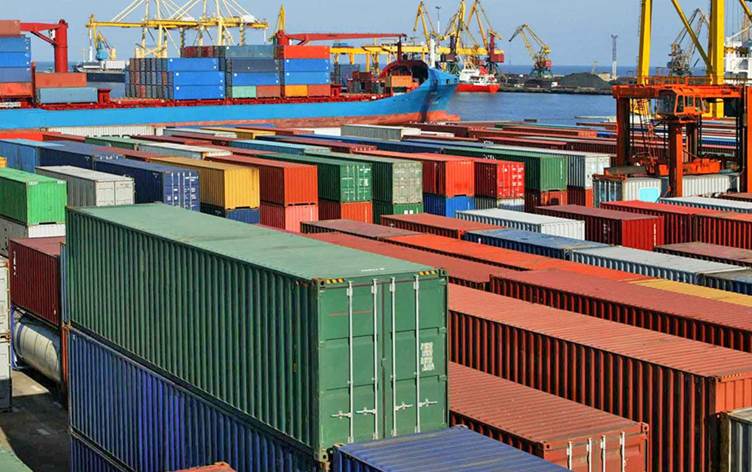 WASHINGTON (Reuters) - The administration of President Donald Trump is ready to use the US emergency oil reserves if necessary after drone attacks on two oil facilities in Saudi Arabia, a Energy Department spokeswoman said on Tuesday.
Energy Minister Rick Perry is "ready to use resources from the Strategic Petroleum Reserve if necessary to offset any disruption in the oil markets as a result of this aggression," said Shaylin Heinz.
The Iranian-allied Houthi movement in Yemen claimed responsibility for Saturday's attacks on two plants in the heart of Saudi Arabia's oil industry, including the world's largest oil refinery in Abqaiq.
Haynes said Perry directed the ministry's leadership to work with the IEA in Paris "on possible options for collective global action if necessary."
The United States has at times coordinated with the IEA mass oil withdrawals from international reserves.
President Donald Trump has long urged members of the Organization of the Petroleum Exporting Countries (OPEC) to produce more oil to control crude prices.

claud39

VIP Member





Posts

: 11989

---

Join date

: 2018-11-04



Statement from Iraq regarding the use of its territory to attack Saudi Aramco
15 September 2019 12:51 PM
The Iraqi Prime Minister's Office issued a statement on Sunday on the use of Iraqi land in the attack on Saudi Aramco oil plants.
Iraq denied what was reported by some media and social networking about the use of its territory to attack Saudi oil installations by drones.
Iraq confirmed; according to a statement of the Office of the Prime Minister, on Sunday, its constitutional commitment to prevent the use of its territory for aggression on his neighborhood and his brothers and friends.
A terrorist attack on Saturday by Yemen's Houthi militia on Saudi Aramco's Abqaiq and Khurais plants halted production temporarily.
He added that the Iraqi government will deal firmly against anyone who tries to violate the Constitution, and has formed a committee of the relevant Iraqi parties to follow up the information and developments.
Iraq called on all parties to cease mutual attacks and cause great loss of life and facilities.
The Iraqi government affirmed that it follows with great interest these developments, solidarity with its brothers and expresses its concern that escalation and military solutions complicate the humanitarian and political situation, and threaten our common security and regional and international security.
Iraq reiterated its call for a peaceful solution in Yemen, the protection of civilian lives and the security of brotherly countries.
He called on the countries of the world, especially the countries of the region, to shoulder their humanitarian and moral responsibility and undertake initiatives that put an end to this war, which is not profitable, which results in only great casualties, destruction of infrastructure and vitality.
"The drone attack on two Saudi Aramco plants was carried out from Iraq," CNN quoted a source familiar with the situation as saying on Sunday.
The source told the network that preliminary information confirms that the bombing was carried out by drones did not take off from Yemen, but from Iraq. 
Nominations:
https://www.mubasher.info/news/3530533/%D8%A8%D9%8A%D8%A7%D9%86-%D9%85%D9%86-%D8%A7%D9%84%D8%B9%D8%B1%D8%A7%D9%82-%D8%A8%D8%B4%D8%A3%D9%86-%D8%A7%D8%B3%D8%AA%D8%AE%D8%AF%D8%A7%D9%85-%D8%A3%D8%B1%D8%A7%D8%B6%D9%8A%D9%87-%D9%84%D9%84%D9%87%D8%AC%D9%88%D9%85-%D8%B9%D9%84%D9%89-%D8%A3%D8%B1%D8%A7%D9%85%D9%83%D9%88-%D8%A7%D9%84%D8%B3%D8%B9%D9%88%D8%AF%D9%8A%D8%A9

claud39

VIP Member





Posts

: 11989

---

Join date

: 2018-11-04




---
Permissions in this forum:
You
cannot
reply to topics in this forum