Ministry of Finance: high oil prices contributed to fill one-third of the federal budget deficit
05/07/2019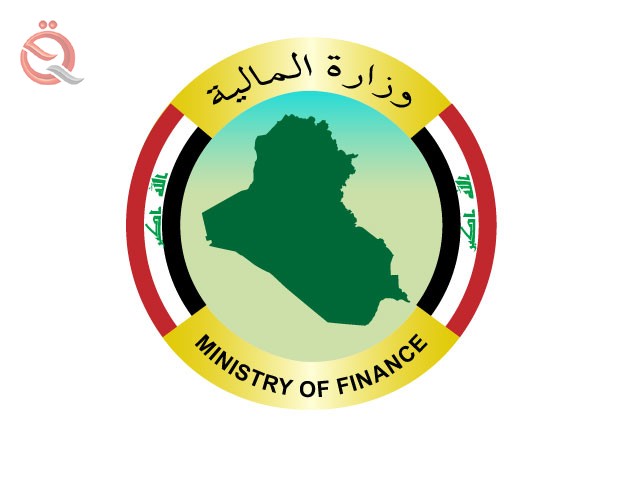 Economy News _ Baghdad
The Ministry of Finance Undersecretary, Maher Hammad Johan, on Tuesday, the ministry prepared a supplementary budget for the current year, noting that the rise in world oil prices has contributed only to fill one-third of the deficit in the federal budget.
"There is no intention of the government and the ministry to prepare a supplementary budget for the current year, because the federal budget mainly suffers from a deficit of up to 30 trillion dinars, and therefore the preparation of the supplementary budget can not be achieved," said Johan in an interview with the official newspaper "Sabah". With financial abundance and the absence of deficits in the federal budget. "
"Despite the rise in world oil prices, this has only contributed to blocking one-third of the deficit in the budget, or nearly ten trillion dinars, as Iraq sold its oil to world markets at a price (65 - 66) dollars per barrel against the budget price of 56 Dollar, and therefore the size of the remaining deficit of the budget, amounting to 20 trillion dinars and the ministry is working on several taboos. "
"The revenues of the federal budget amounted to 105 trillion and 569 billion and 686 million and 870 thousand dinars, through the calculation of revenues from the export of crude oil on the basis of the rate of $ 56 per barrel, and the rate of export of three million and 880 thousand barrels per day, including 250 thousand Barrels per day on the quantities of crude oil produced in the Kurdistan region on the basis of the exchange rate of 1182 dinars per dollar, and the restriction of all revenue, a final revenue for the Treasury actually realized the general state.
He explained that "the total deficit planned for the federal budget for the fiscal year amounted to 27 trillion and 537 billion and 929 million and 542 thousand dinars, and this deficit is covered by the abundance of the increase in selling prices of crude oil source, or increase exports of crude oil, or domestic and external borrowing, Funded by foreign sources for projects, "noting that" the budget law and to fill the deficit, has authorized the Federal Minister of Finance or authorized to fill the actual deficit by issuing treasury transfers, or national bonds to the public, or bonds and remittances of government banks are deducted with the Central Bank Iraqi, or recourse to loans from commercial banks. "
"The deficit is also done by borrowing from the pension fund, or by using the extra revolving credit instead of new external borrowing to finance the deficit," Johann said. "All loans, foreign bonds and funded projects are exempt from taxes and customs duties in accordance with the provisions of the loan agreements, Or authorized to continue to borrow from abroad to finance development projects after the approval of the Council of Ministers approved loans in previous years.

claud39

VIP Member





Posts

: 11942

---

Join date

: 2018-11-04




---
Permissions in this forum:
You
cannot
reply to topics in this forum