Key Words
Adam Montana, AdminBill, Benjamin Fulford, Currency Exchange, David Schmidt, Dinar, Dinar Guru, Dinar Recaps, Dinar Rv, Dinar Scam, Dr Clarke, Frank26, Gary Larrabee,
Gurus, Guru Hunters, JerzyBabkowski
, Kaperoni, Kenny, Monetary Reform, Mnt Goat, My Ladies, Okie, Poppy, RamblerNash, Ray Renfrow, Redenomination, Revaluation, Ssmith, TNTBS, Tnt Tony, WING IT, We Are The People, Willis Clark, WSOMN, Yosef, Zap

Deputy: private banks have become a burden and we will ask a question to the Governor of the Central Bank in this regard
Monday 22 April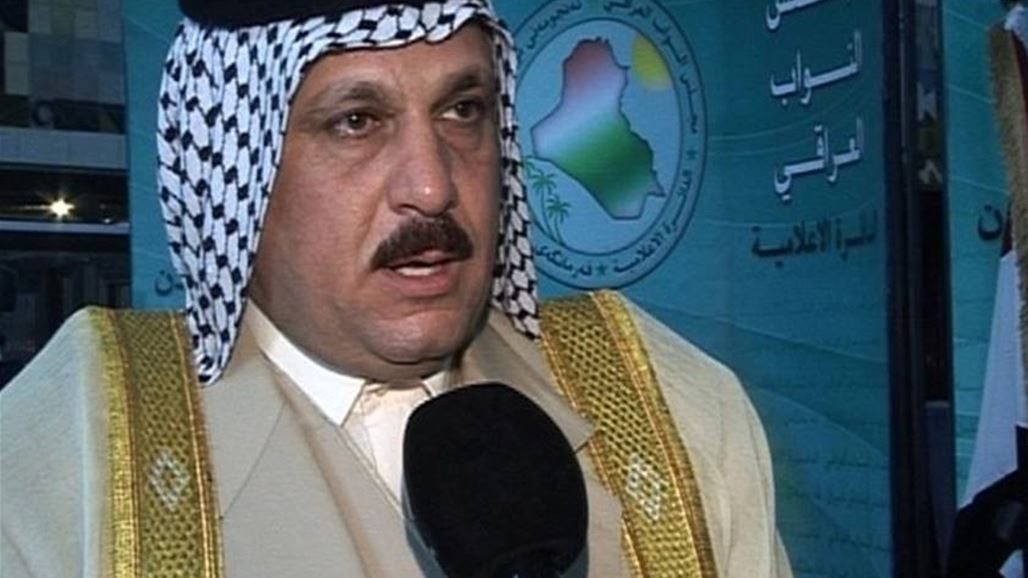 Baghdad 

saw a member of the Parliamentary Committee of Economy and Investment MP Abdul Salam al - Maliki, on Monday, that most private banks have become " a burden" on the banking business in the country, revealing his intention to parliamentary question to the Central Bank Governor Ali Mohsen Ismail Keywords. 

Maliki said in an interview for Alsumaria News, "The banking business Iraq has become much late than the rest of the world and became the majority of private banks a burden on banking work in the country, where most of the private banks turned to sites to drain hard currency instead of maintaining it."




Maliki said that "the Central Bank of Iraq as the first concerned in the follow-up work of banks has promised a lot in taking measures to regulate its work but without actual application," noting that "many countries where banks were the cornerstone of economic and urban advancement." 

Maliki pointed out that he intends to "ask a parliamentary question to the Governor of the Central Bank on the mechanisms and plans followed by the bank to regulate the work of private banks and end the depletion of currency and plans and laws to regulate its work." 

The member of the Committee on Economy and Investment parliamentary Nada Shaker Jawdat confirmed, earlier, that some private banks turned into a place of extortion and exhaustion of hard currency in the auction of currency, surprising the lack of real policies for the work of these banks to achieve the useful benefit of banking work in construction and investment and reconstruction and It is practiced in most countries of the world.
https://www.alsumaria.tv/news/267371/%D9%86%D8%A7%D8%A6%D8%A8-%D8%A7%D9%84%D9%85%D8%B5%D8%A7%D8%B1%D9%81-%D8%A7%D9%84%D8%A7%D9%87%D9%84%D9%8A%D8%A9-%D8%A7%D8%B5%D8%A8%D8%AD%D8%AA-%D8%B9%D8%A8%D8%A6%D8%A7-%D9%88%D8%B3%D9%86%D9%88%D8%AC%D9%87-%D8%B3%D8%A4%D8%A7%D9%84%D8%A7-%D9%84%D9%85%D8%AD%D8%A7%D9%81/ar
VIP Member





Posts

: 7786

---

Join date

: 2018-11-04



Private banks in Iraq .. Parasites and closed places without credit
Sunday 21 April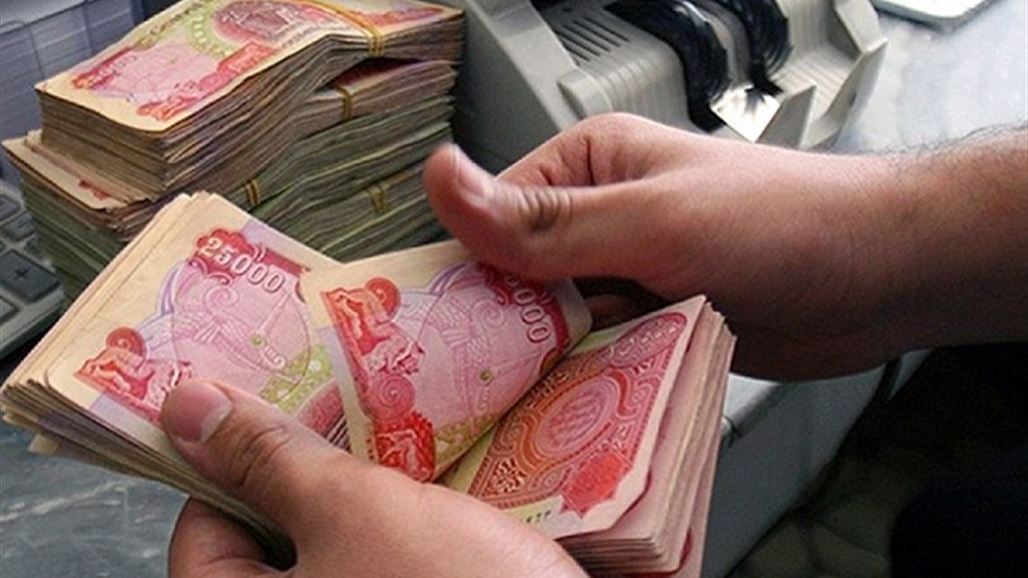 It seems that some of the private banks in Iraq are still far from the banking business known in all countries of the world to be just interfaces to other people to get a big financial profit. 

While these banks have been away from the main task related to credit work and to be places like military barracks closed most of the time guarded by a number of guards, and to give to citizens as private banks have nothing to do with banking.

The parliamentary economy: the place of blackmail and depletion of the currency 
According to a member of the Economic Committee and parliamentary investment Nada Shaker Jawdat in an interview with Alsumaria News that "some private banks turned into a place of extortion and exhaustion of hard currency in the auction currency," surprised by the "lack of real policies to work these banks to achieve The maximum benefit of banking work in construction, investment and reconstruction, as is the case in most countries of the world. " 
"Most countries in the world where private banks are the main pillar in the areas of reconstruction and investment in several sectors, but in Iraq, we find banks are far from these priorities and we find no use in the field of reconstruction in foreign policy to find no explanation by the authorities Follow up the work of those banks. "
Showed Jawdat that there is an imbalance in many sectors, not only in the banking sector, "noting that" the basis and the core of the imbalance comes from the affiliations and loyalties of the country, in addition to the lack of control and punishment strict parties abusive all of which have played a negative role in the performance of private banks. " 
Economic Contribution Banks do not exceed 8% 
The economist Hilal Tahan said in an interview for Alsumaria News that "the private banks in Iraq do not exercise credit work in Iraq correctly, and become a group of banks take advantage of the auction of the Central Bank and buy Treasury remittances, which is a fake profits and not productivity For it is not in them that he is rich T or that these banks give loans to citizens at high prices and therefore the impact on the development of a very few. "
"The total number of these banks, amounting to about 32 banks and even government, the proportion of their contribution to development or GDP is between 8 to 10%, while the contribution of banks in the UAE between 28 to 30% of GDP. 
Economist: Some banks are just banking offices 
For his part, says economic expert Dhargham Muhammad Ali in an interview with Alsumaria Ynoyz that "a lot of private banks away from credit work because of the weak returns and working with low capital and a few deposits and working only within the benefit of their share of the bank auction The Central Bank of Iraq, which is away from the jurisdiction of banking and make it closer to the banking offices.
"The credit market in Iraq is a fertile environment for banking work in Iraq. The supply of credit is much less than demand, but the lack of seriousness of banks in the exercise of banking competencies led to a decline in the reputation of private banks and limited to a limited number can be described as active with the decline performance of the rest. 
"Although the Iraqi Central Bank issued a set of instructions to activate its work, such as reducing the mandatory reserve of deposits and obliging them to raise their capital, these measures did not find a clear positive echo from these banks and still constitute a ceiling not more than 10 to 15 percent of the size of bank deposits and not more than 10 Percent of the domestic credit market. " 
Citizens: parasitic banks
"It is rare to see civil banks in Iraq fully functioning," said Hussain Mohammed al-Hassani in an interview with Alsumaria News. "Citizens are reluctant to deal with these banks as unsecured banks and to live on others, describing them as" parasitic. " "The majority of citizens do not deal with private banks because they are often in doubt about the possibility of survival," adding that "the central bank to put mechanisms and strict controls for anyone wishing to get permission to set up a bank in Iraq." 
For his part, says Saad Mohammed in an interview For Alsumaria News that "most of the private banks in Alra S more financial than banks are practicing banking work. 
"Mohamed points out that"
It is noteworthy that Prime Minister Adel Abdul-Mahdi said during his attendance at the meeting of the recent construction alliance that we import goods from Lebanon, which is capable, despite its smallness, because its banking system is developed to allow financing projects and the July war of the Zionist entity, banks were able to rebuild all the buildings destroyed in Lebanon, The Lebanese one penny for reconstruction but the banks are strong and the crisis has turned to completion, so the banks of development wheel must pay attention to them.
https://www.alsumaria.tv/news/267248/%D9%85%D8%B5%D8%A7%D8%B1%D9%81-%D8%A7%D9%87%D9%84%D9%8A%D8%A9-%D8%A8%D8%A7%D9%84%D8%B9%D8%B1%D8%A7%D9%82-%D8%B7%D9%81%D9%8A%D9%84%D9%8A%D8%A7%D8%AA-%D9%88%D8%A7%D9%85%D8%A7%D9%83%D9%86-%D9%85%D8%BA%D9%84%D9%82%D8%A9-%D8%A8%D8%AF%D9%88%D9%86-%D8%A7%D8%A6%D8%AA%D9%85/ar
VIP Member





Posts

: 7786

---

Join date

: 2018-11-04




---
Permissions in this forum:
You
can
reply to topics in this forum