Suspension of investment contract worth 5.4 billion dinars
10/04/2019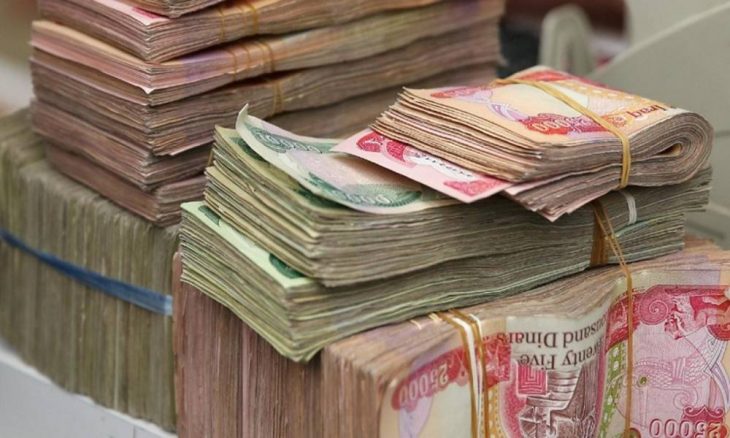 The Interior Ministry's Inspector-General's Office announced on Wednesday that the Prime Minister and the Minister of Interior agreed to suspend an investment contract signed by the Police Martyrs' Fund in 2018 with a company to implement a project to liquidate and mobilize water in the investment style, citing "legal, administrative and financial violations" In the contract.
The office said in a statement read by "Economy News" that "the order of suspension came against the background of the establishment of the audit committee formed by the Inspector General of the Ministry of Interior Jamal al-Asadi to follow the contracts of the Ministry, where the audit committee discovered the existence of violations of legal, administrative and financial in the contract concluded by the Police Martyrs' The construction of a project for the liquidation and mobilization of water in a manner of investment and for a period of 20 years renewable.
"Among the observations recorded by the Office of the Inspector-General on the investment contract, because of which the contract was suspended and canceled, is that the contract was signed and ratified in the form of investment, although the company or its owner are not holders or have an investment license, since the contract was concluded before The approval of the Baghdad Investment Commission to implement this project, and the company is newly established and does not upgrade to complete such large projects and its competence in the general trade and commercial agencies not in such projects, and that the mechanism of selecting the company only did not meet the standards of competition and fair transparency, although the project to Q project specialized company monopoly without other, as well as the martyrs of the police fund has no authority to compel the joints of the ministry to purchase the plant products exclusively. "
"The Audit Committee of the Office of the Inspector-General pointed out that the company will achieve a very large profit margin of 75% net profit, while the profit of the martyrs of the Police Martyrs Fund 25%, the contract for 20 years renewable. Of the project of the plant to be established in accordance with this contract, which was prepared by the Office of the Inspector General waste and waste of public funds and waste of the wealth and potential of the ministry.
The statement pointed out that "the Prime Minister / Minister of the Interior Agency approved the opinion of the Inspector General of the Ministry of Interior to stop the investment contract, which amounted to 5 billion and 430 million dinars, based on observations recorded by the Inspector-General of the project."
http://economy-news.net/content.php?id=16201

claud39

VIP Member





Posts

: 11915

---

Join date

: 2018-11-04




---
Permissions in this forum:
You
cannot
reply to topics in this forum