The Minister of Oil announces the transfer of the products distribution sector to the investment
09/04/2019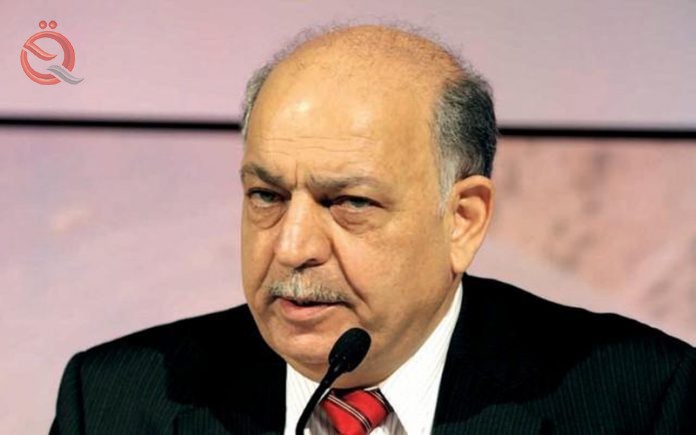 Economy News _ Baghdad
Deputy Prime Minister for Energy Affairs and Minister of Oil Thamir al-Ghadhban revealed on Tuesday the study of allocating the oil derivatives sector to investment, while clarifying the possibility of benefiting from a global consultant to crystallize this issue and start to invest and develop the fat and grease industry. 
"The idea of ​​introducing investment into the oil sector is presented as it is in the various countries of the world and neighboring countries, where private companies were established and granted powers to build local warehouses and networks," Ghadhban said in an interview with the official Al-Sabah newspaper. And some countries also went to invest the distribution and gas systems all were granted to the private sector, but some countries to retain a single filling station in the province to have the flexibility to intervene in the event of crises.
He added that "Iraq has in the distribution of oil products a mixture of filling stations, it has a large number of stations owned and managed by the private sector of 1400 stations and has large stations run from the government sector, and therefore the ministry has no specific plan to deal with this issue, But it has a project study on how to launch the distribution sector for investment through the involvement of the private sector to develop the work of distribution of derivatives. 
Al-Ghadhban said that "the ministry has started studying the mechanisms of industries that can be built by the private sector depending on the oil products and not only the establishment of oxidized asphalt plants, where there are many industries that can be adopted depending on oil products, pointing to the guidance of the Ministry's companies to deal with this File and in connection with receipt of offers ".
He pointed out that "the ministry is currently considering the possibility of benefiting from a global consultant on this subject to activate the utilization of industries that rely on oil products, such as the use of fats and oils, and was discussed this subject is under study and is not limited to the public sector, but rely on the private sector or joint venture , So that the introduction of a foreign brand according to the joint venture, it must obtain consumer confidence and then reduce imports by proving that the national product carries the quality and durability and objectives of the desired.
http://economy-news.net/content.php?id=16170

claud39

VIP Member





Posts

: 11965

---

Join date

: 2018-11-04




---
Permissions in this forum:
You
cannot
reply to topics in this forum