https://www.alsumaria.tv/news/265133/%D9%86%D8%A7%D8%A6%D8%A8%D8%A9-%D8%A7%D9%84%D8%AD%D9%83%D9%88%D9%85%D8%A9-%D9%81%D8%B1%D8%B7%D8%AA-%D8%A8%D9%8020-%D9%85%D9%84%D9%8A%D9%88%D9%86-%D8%AF%D9%88%D9%84%D8%A7%D8%B1-%D8%A8%D8%A7%D8%AA%D9%81%D8%A7%D9%82%D9%8A%D8%A7%D8%AA%D9%87%D8%A7-%D8%A7%D9%84/ar
Deputy: The government has breached $ 20 million in new agreements with Iran on visa fees
[size=12]Sunday 31 March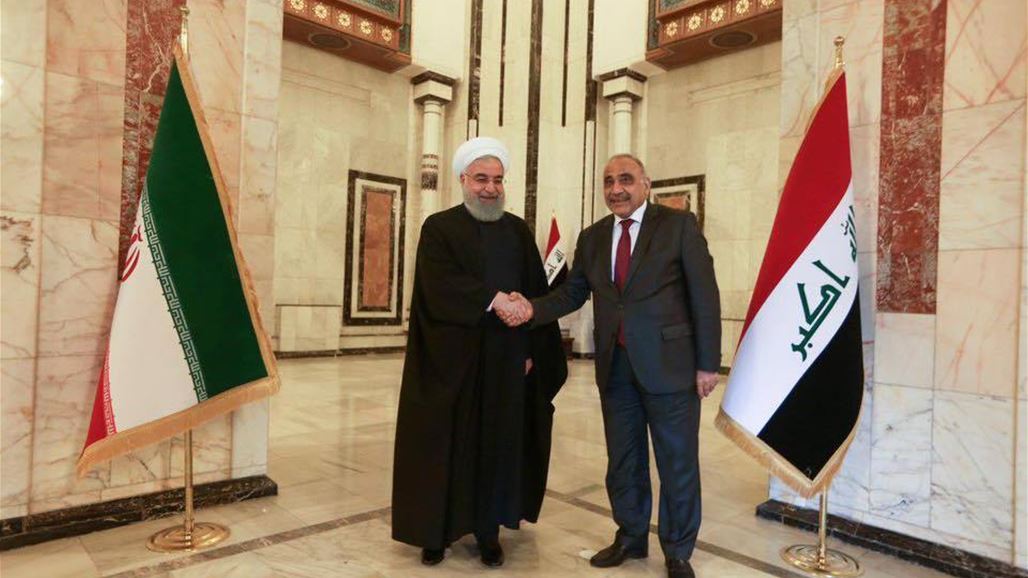 Al-Khadafy said 
on Sunday that the non-oil revenues of the state, in reference to customs revenues, have been revealed, and revealed the government's neglect of 20 million dollars through its new agreements on Iranian visa fees. 

Al-Khuzaie said in a statement received by Alsumaria News, a copy of it, "There is concern not to maintain non-oil revenues of the state and the most prominent example of this is the customs revenues, as the value of the annual import of goods to Iraq about 50 billion dollars, and the customs revenues for 2018 estimated $ 680 million according to official government figures, ie the rate of customs duties on imported goods is 0.013%.

"This means that Iraq only charges one thousand as customs duties on imported goods, and if there are other amounts imposed on imported goods, it is unofficial and unregistered and goes into the pockets of whales corruption, which are very large amounts, but they exceed what you get Government authorities on several occasions. " 
Khuzai said, "The surprise of the government to neglect the new agreements with additional amounts of approximately $ 20 million visa fees for Iranians, as well as the entry of Iranian visitors without actual spending because they bring all their needs with them and spend in our domestic markets, especially after the collapse of the Toman.
"Where is the government's vision of maximizing revenues and maintaining public money ?," Khuzaie asked. "Would not it be better for the government to employ the funds that it waived to serve the categories of the Iraqi people who suffer from a lack of real services needed for decent living or to meet external indebtedness?" On Monday will be the bilateral agreement between Iraq and Iran, under which will be fixed the fees for the entry visa to nearly 7 million Iranian visitors annually. " 
It is noteworthy that Iraq agreed with Iran during the visit of Iranian President Hassan Rowhani to Iraq in (11 May 2019), to cancel the visa fees between the two countries starting tomorrow.
[/size]

claud39

VIP Member





Posts

: 12442

---

Join date

: 2018-11-04




---
Permissions in this forum:
You
cannot
reply to topics in this forum