https://www.alsumaria.tv/news/263646/%D9%85%D8%B7%D8%A7%D9%84%D8%A8%D8%A7%D8%AA-%D8%A8%D9%81%D8%AA%D8%AD-%D9%85%D9%84%D9%81-%D8%A7%D9%84%D9%86%D9%81%D8%B7-%D9%85%D8%B9-%D8%A7%D8%B1%D8%A8%D9%8A%D9%84-%D9%88%D9%85%D8%B3%D8%A4%D9%88%D9%84-%D8%A3%D9%85%D9%88%D8%A7%D9%84-%D8%A8%D9%8A%D8%B9%D9%87/ar
Claims to open the oil file with Erbil and official: funds sold to Israel deposited with European banks
Saturday 16 March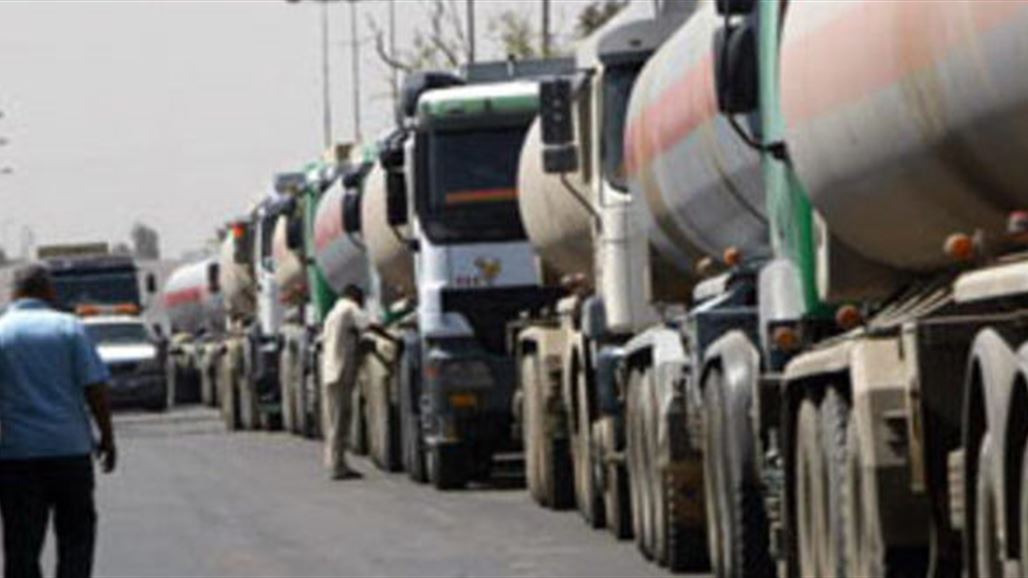 BAGHDAD (Reuters) -
 
A senior Iraqi official said there were calls for the government to open the oil file with Erbil, while officials in response to Baghdad's handing over important and dangerous information about the oil smuggling said the money was sold to Israel by European and Turkish banks. 

Al-Arabi newspaper quoted the official as saying that "political blocs asked the government to open the oil file with the Kurdish officials in Erbil and Sulaymaniyah, and the need to put an end to the smuggling operations," noting that "Kurdish MPs handed over officials in Baghdad information about oil, Through Turkey and its quantity, and those involved in it, as well as the smuggling of tankers to Mafiat and networks of Turkey or Iran, many of them close to the Democratic Party led by Massoud Barzani.




This oil is extracted from an oil field between Kirkuk and the town of Quesengq, wells in the field of "Baba Karkar" oil, and fields southeast of Erbil invested by the UAE oil companies at the present time, most notably Dana Gas. 

The oil journey from the region ends in quantities up to about 300 thousand barrels per day, according to the Iraqi official, to the ports of Mersin and Jihan Turks. And from there it is shipped via oil tankers, some of which belong to foreign companies to the Mediterranean countries, and was divided into Israel in the occupied Palestinian port of Ashdod, according to the newspaper. 

The official stressed that "the escalation of political differences between parties and Kurdish forces in the region, led to serious leaks on the issue of oil smuggler."

For his part, said a Kurdish official, who asked not to be named, said that "the oil money being sold to Israel deposited in European banks and Turkish names of leaders in Erbil and Sulaymaniyah, and the other reaches Erbil and no one knows its fate," noting that "Americans turn a blind eye to smuggled oil To Turkey, but they are pressing to stop smuggling to Iran, because they know that Israel is benefiting from part of this oil. " 

The Iraqi constitution provides for the criminalization of "cooperation or dealing with the Zionist entity," and included in the crimes of treason.

claud39

VIP Member





Posts

: 11915

---

Join date

: 2018-11-04




---
Permissions in this forum:
You
cannot
reply to topics in this forum