http://alsabaah.iq/6041/%D8%A7%D9%84%D9%86%D9%82%D8%AF-%D8%A7%D9%84%D8%B9%D8%B1%D8%A8%D9%8A-%D9%8A%D8%A8%D8%AD%D8%AB-%D8%AA%D8%AD%D9%84%D9%8A%D9%84-%D8%B3%D9%8A%D8%A7%D8%B3%D8%A9-%D8%A7%D9%84%D9%85%D8%A7%D9%84%D9%8A%D8%A9-%D8%A7%D9%84%D8%B9%D8%A7%D9%85%D8%A9
[size=36][rtl]Arab Monetary Review[/rtl][/size]
Wednesday, March 13, 2019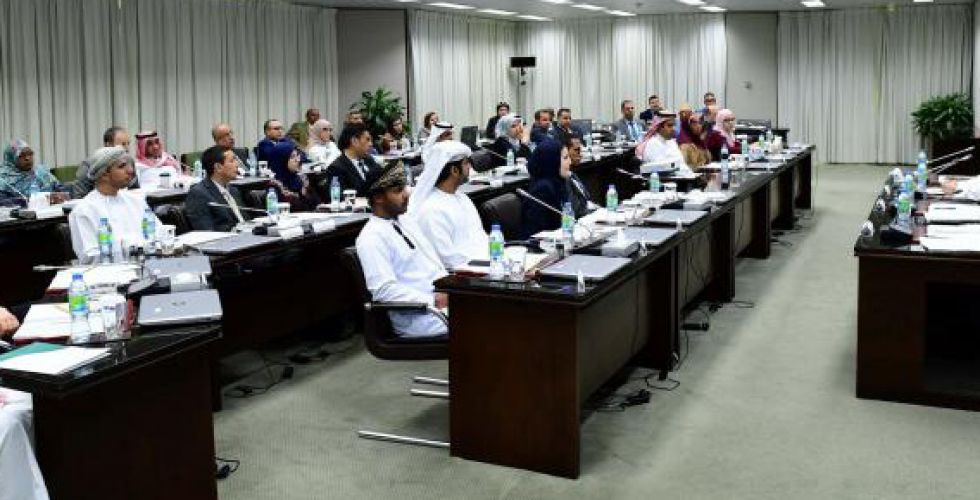 Baghdad / Follow-up morning
 
The Financial Policy Analysis Course, organized by the Institute of Economic Policy in the Arab Monetary Fund in cooperation with the International Monetary Fund's Center for Economics and Finance in the Middle East, will be concluded on the 14th of this month.
"The session focuses on five main axes: the importance of fiscal policy in order to achieve economic stability and optimum distribution of resources, and the fiscal policy of the relatively rich countries in light of fluctuations in oil and commodity prices, the policy of expenditure and support reforms. Energy, tax systems and reforms as well as the sustainability of fiscal policy. "
"There is an urgent need to avoid the adverse effects of fluctuations in oil prices and to adopt prudent policies to deal with developments, thus reducing dependence on oil revenues and finding sources of revenue such as developing and activating tax systems and diversifying," the statement quoted the Director General of the Fund, Dr. Abdulrahman bin Abdullah Al-Humaidi. The sources of income through the development of other productive sectors, especially in the Arab countries exporting oil. 
He pointed to the need to "work to rationalize public spending and focus on investment and capital spending, which would contribute to the development of the real economy of countries and reduce inflationary pressures."
"The important role played by government finance and fiscal policy in economic activity in general and in Arab economies in particular is due to the importance of the public sector in our Arab economies and to the nature of non-tax revenues, especially oil revenues, Of its budget.

claud39

VIP Member





Posts

: 11935

---

Join date

: 2018-11-04




---
Permissions in this forum:
You
cannot
reply to topics in this forum