http://economy-news.net/content.php?id=15770
 Sumo gives up partners and makes its way into the oil trade
13/03/2019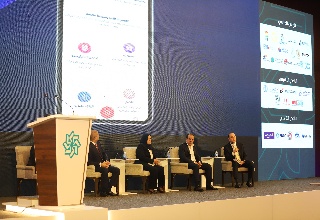 Economy News _ Baghdad
The Iraqi Oil Marketing Company (SOMO) has canceled two joint ventures and cut contracts with some European customers to seek to sell more of its oil, according to commercial sources in the oil sector.
After years of watching major oil companies and independent trading companies benefit from major business operations, state oil companies in North Africa and the Middle East decided to take away what they saw as potential lost revenues.
The main solution was the establishment of joint ventures to acquire the necessary skills, followed by the Sultanate of Oman, which initially cooperated with the World Trade Company in the last decade. The Omani government eventually purchased the joint Omani project.
Over the past few years, Algeria, the United Arab Emirates and Iraq have also taken the path of joint ventures, while Saudi Arabia has established a wholly owned commercial arm from the outset. Kuwait has held talks with foreign companies on a joint venture.
"That's what they always aim at," one source said. Learning from seasoned players and founding a company on its own. "
Four sources said Somo had set up a similar joint venture in 2017 with Litasco, the commercial arm of Russian Lukoil, but left it at the end of 2018. The sources said a similar arrangement with China's Chinhwa Oil was also abandoned.
Somo has yet to respond to Reuters requests for comment. Leitasco declined to comment.
Separately, Somo briefly sold shipments on the Dubai Mercantile Exchange and across the Global Plats Standard & Poor's platform. The company is currently selling crude more actively on its own.
"There are about five or six of them, all of them are young, enthusiastic and trained abroad," a European trade source said, referring to former employees of a joint venture of Sumo.
Adjustments by the Iraqi government led the shift, according to sources. 
Adjustments were made to the Somo leadership in September 2017, under the former Iraqi government. Alaa al-Yasiri replaced Falah al-Amiri as president of Sumo and became Iraq's representative to the OPEC board of governors.
In October 2018, Thamer Ghadhban became oil minister. He pledged to look into ways to reform the sector and has since made changes among his ministry staff.
One source familiar with Sumo's thinking said the company was considering how best to exploit the knowledge of its "managing team" - Somo employees who worked on the joint venture on oil trade.
The State Oil Marketing Company believes that it can only carry out its trade operations at present.
"We need to re-evaluate what we have gained and how to employ it in our activity. We have already started with the announced instant auctions. "

claud39

VIP Member





Posts

: 12442

---

Join date

: 2018-11-04




---
Permissions in this forum:
You
cannot
reply to topics in this forum