https://www.mawazin.net/Details.aspx?jimare=37357
[size=36]The Democratic Party is demanding the implementation of CEDAW and 1325 UN resolutions[/size]
08/03/2019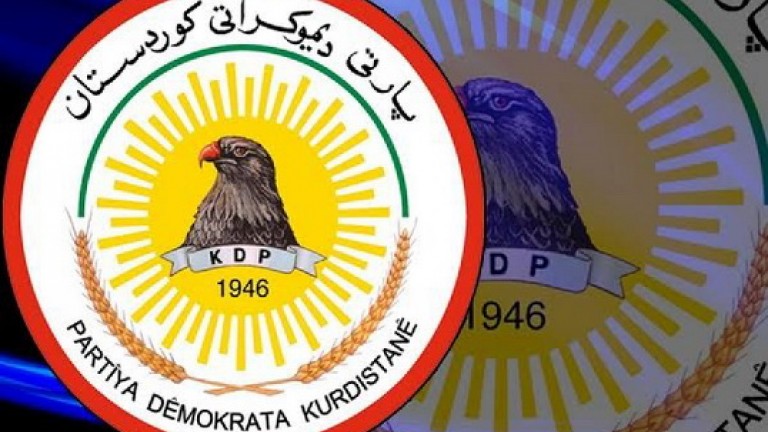 BAGHDAD (Reuters) - 

The Kurdistan Democratic Party (KDP) bloc in the Iraqi parliament on Friday demanded the implementation of UN resolutions and understandings such as the CEDAW and 1325 UN resolutions. 
"On 8 March, the voices of women's rights are rising and congratulating them on their International Day in commemoration of the first female activists who have passed the ranks of protests, strikes and conferences, some of whom have sacrificed their lives for the sake of women's rights," the bloc said in a statement on the occasion of International Women's Day. Improving the working conditions of women, then for their right to vote and to vote and their political rights, and for equality with men in rights and duties. "
The statement continued: "This celebration of women comes this year and Iraqi women are still living the repercussions of the current political, economic and social situation of Iraq and thousands of them are still living under the tents of displacement and hundreds of our sisters Yazidat do not know their fate so far or face the tragic fate, as happened to 50 Yezidi women in the city The Syrian Baguoz of genocide by the forces of the advocates of terrorism and women in all parts of Iraq, including the region suffers marginalization and exclusion and did not get their real roles in the process of community integration. "
He added: "We pay tribute to the Iraqi women in general and in the Kurdistan region, especially for their sacrifices and steadfastness and their giving and struggle side by side with men who have experienced the liberation revolutions in the belief of the fairness of their national and private issues. The Iraqi women have witnessed significant progress in political participation in decision-making positions in the last two decades, Has been adopted the quota of women, and today in the Iraqi parliament 83 women and most of them votes and exercise their leadership in the Iraqi parliament and in the province of Kurdistan predicts a woman for the first time the presidency of the Parliament of the Kurdistan region. 
He added: "Nevertheless, Iraqi women in general have not taken their due in the executive and judicial authorities and still suffer from the injustice of Iraqi laws, which need to be adjusted commensurate with the great status in Iraqi society," and called for "
The bloc called on Iraqi political forces to "support, protect and promote the role of women", calling for "economic, political and social empowerment to ensure equality between men and women through bold decisions such as ensuring women's quotas in decision-making places in political parties."

claud39

VIP Member





Posts

: 11935

---

Join date

: 2018-11-04




---
Permissions in this forum:
You
cannot
reply to topics in this forum