https://www.alsumaria.tv/news/262668/%D8%A7%D9%86%D9%82%D8%A7%D8%B0-%D8%A7%D9%84%D8%A7%D9%86%D8%A8%D8%A7%D8%B1-%D8%A7%D9%84%D8%B9%D8%B1%D8%A7%D9%82-%D8%AA%D8%B3%D9%84%D9%85-%D8%AC%D9%85%D9%8A%D8%B9-%D8%A7%D9%84%D8%AF%D9%88%D8%A7%D8%B9%D8%B4-%D8%A7%D9%84%D9%85%D8%B9%D8%AA%D9%82%D9%84%D9%8A%D9%86-%D9%84/ar
Al-Anbar: Iraq has handed over all the detainees detained by his body
Wednesday, March 6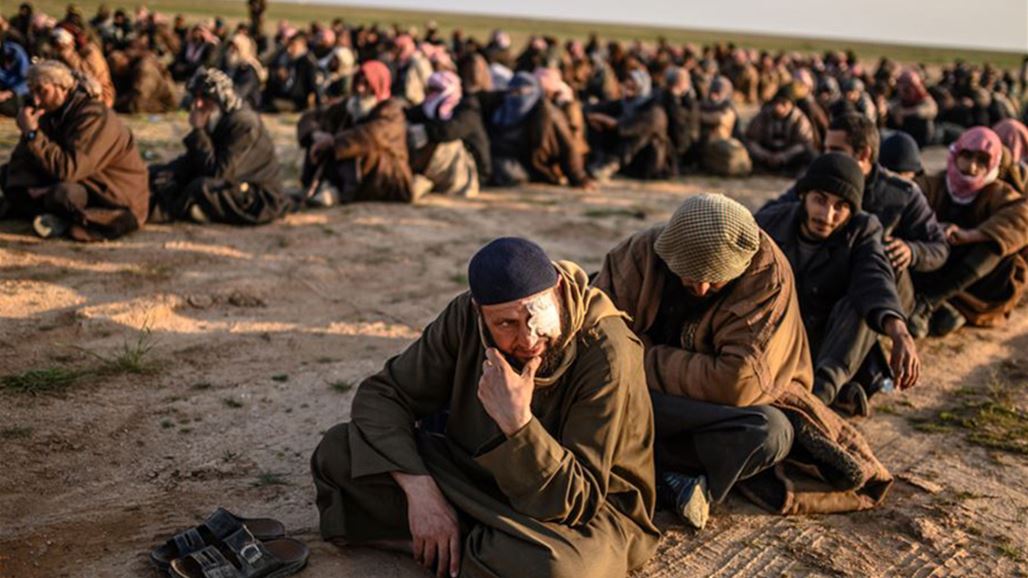 Al- 
Anbar's Salvation Council said on Wednesday that any element of "Daqash" surrendered to Syria and was transferred to Iraq and from various international nationalities, indicating that those will be tried according to Iraqi laws. 

"Any member of the Da'id party who surrenders himself to Syria's democratic forces is transferred to Iraq, regardless of his nationality," Hamid al-Hayes, head of the council, told Alsumaria News. "These are from different nationalities of the world."




"The number of their children and women reaches about 1,000," he said. "The countries of these elements have acquitted them and prevented them from reaching them for trial." 

"The security forces control them and move them to safe places," he said. "They will be tried according to Iraqi law."

Human Rights Watch said on Tuesday that the transfer of "da'ash" elements from Syria to Iraq raised fears of torture, while calling on countries to receive their citizens who fought with "da'ash" and try them there. 

Iraq earlier handed over more than 380 members of Saddam's forces in Iraq, mostly Iraqis, with the aim of trying them within the country in accordance with Iraqi laws.

claud39

VIP Member





Posts

: 11915

---

Join date

: 2018-11-04




---
Permissions in this forum:
You
cannot
reply to topics in this forum