http://alsabaah.iq/5039/%D8%AA%D8%B7%D9%88%D9%8A%D8%B1-%D8%A7%D9%84%D8%B5%D9%86%D8%A7%D8%B9%D8%A9-%D8%A7%D9%84%D8%AA%D8%AD%D9%88%D9%8A%D9%84%D9%8A%D8%A9-%D8%B3%D9%8A%D8%AC%D8%B9%D9%84-%D8%A7%D9%84%D8%B9%D8%B1%D8%A7%D9%82-%D8%AF%D9%88%D9%84%D8%A9-%D8%A7%D9%82%D8%AA%D8%B5%D8%A7%D8%AF%D9%8A%D8%A9-%D9%83%D8%A8%D8%B1%D9%89
[size=36][rtl]Developing the manufacturing industry will make Iraq a major economic state[/rtl][/size]
Wednesday 20 February 2019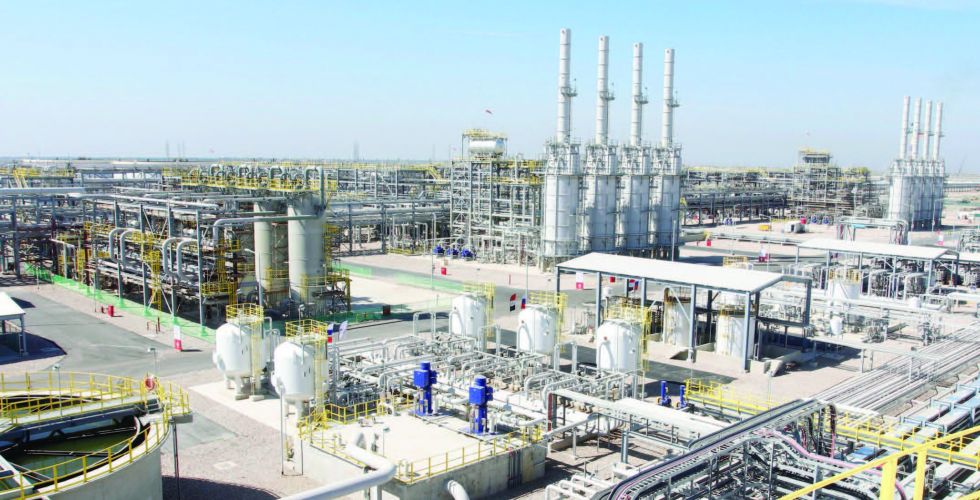 Baghdad / Farah Al-Khafaf
An oil expert praised the government's intentions to establish new investment refineries and the development of manufacturing industries, stressing that this step, if applied on the ground, will make Iraq a major economic country. The Deputy Prime Minister for Energy and Oil Minister Thamer Abbas Al Ghadhban announced the ministry's intention to increase rates Production of oil derivatives through the establishment and addition of new and developed specialized production units in the national refineries, as well as the establishment of new investment refineries.
The expert Hussein al-Marzouq told Al-Sabah: "Iraq must move after achieving self-sufficiency to export derivatives of all kinds," stressing that "the enjoyment of workers in this area with expertise and efficiency." He pointed out that "the establishment of refineries and major projects to produce derivatives require money The solution to the development of this file resort to investment, "pointing out" the existence of the wishes of major companies to enter into this important sector, as well as national companies
It is noteworthy that the Minister of Oil during a visit to the South Refinery Company in the province of Basra recently, that the refineries of the South play a major role in the provision of oil products in the country and the capacity will reach the end of this year to the refinery (280) thousand barrels after the completion of the installation and operation of the improvement units Gasoline and the new production unit thanks to the outstanding national effort of the employees of the oil projects companies and the refineries of the south and the backers.
The Minister called for the need to improve the specifications of production of oil derivatives through the use of modern techniques and equipment in the processes of improving production and upgrading specifications, in accordance with the international standards adopted by the Ministry of Oil is currently an important priority of the ministry to reduce the risks of harmful emissions and the adoption of environmental and health standards and reduce pollution
He also pointed out that the development of mechanisms and techniques of production and continuous training of workers will develop their skills and as a result Iraq will have national expertise capable of developing the manufacturing industry in Iraq, 
Ghadhban said that the ministry is working on implementing important investment projects in the liquidation sector, as well as the rehabilitation of Iraqi refineries that were damaged as a result of terrorist acts.
Al-Marzouq affirmed that investment in oil derivatives will bring modern and advanced technology and contribute to the development of technical and technical capabilities of the cadres working in this field, supporting these industries according to international standards and enhancing Iraq's economic status.
"Iraq, with its resources and economic capabilities, is capable of setting up fast-moving industries that have a positive impact on the national economy and moving it to a better stage. It requires opening up to the evolving global effort, which already has the technology." 
He pointed out that "Iraq's migratory experiences, which manage important joints in the world in the oil sector, and give them a full opportunity to work and develop the reality of manufacturing industries, and we can be a source of oil derivatives in the event of adopting a plan to develop the reality of liquidation in the country, 

claud39

VIP Member





Posts

: 11786

---

Join date

: 2018-11-04




---
Permissions in this forum:
You
cannot
reply to topics in this forum