https://www.mawazin.net/Details.aspx?jimare=35054
[size=36]Presidency of the Parliament: the amendment of the law of parties will be a turning point in the democratic process in Iraq[/size]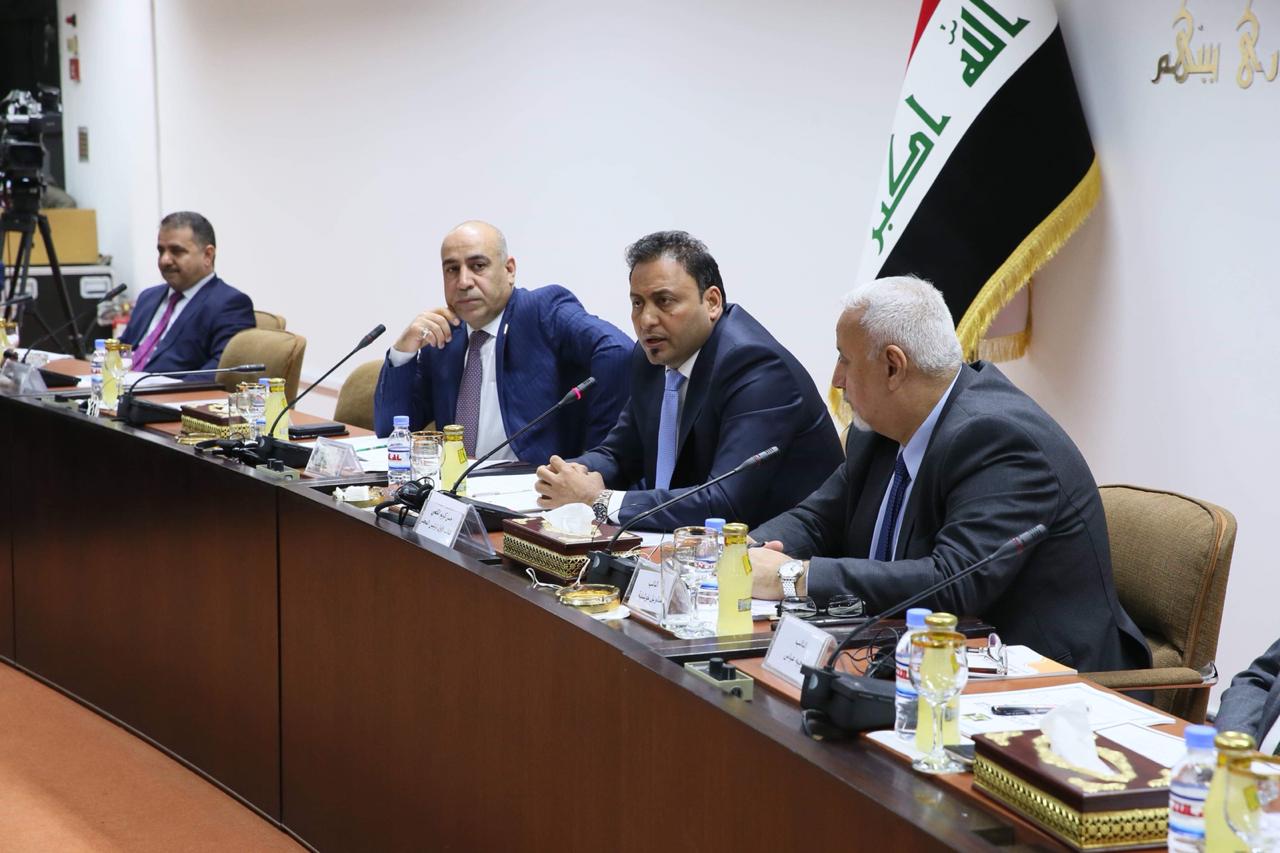 BAGHDAD - 

The House of Representatives and the Independent High Electoral Commission on Wednesday discussed the proposed amendments to the law of political parties and organizations, while the Presidency of the Parliament confirmed that the amendment of the law of parties will be a turning point in the democratic process in Iraq. 
"The first deputy speaker of parliament, Hassan al-Kaabi, presided in the House of Representatives, a dialogue session on the proposed amendments to the Law of Political Parties and Organizations No. 36 of 2015, organized by the Electoral Commission under the auspices of the Council of Representatives In the presence of a number of specialists, professors, legal, academic and political figures, research centers, human rights and civil society organizations. "
Al-Kaabi stressed the need to include all proposals, views and opinions of the academic and political specialized in the amendment of the law of political parties and organizations and approve it during the coming period, pointing out that "it is useless to amend the law without taking into account the solid opinions that regulate political action and the foundations of the democratic approach in the country". 
He stressed the importance of maturing recommendations, proposals and visions and taking the necessary amendments during this important meeting in organizing the work of political parties and enhancing their effective role in serving the people first and last. He stressed the importance of there be restrictions in forming the work of parties and constituent and public bodies, Internal decisions ".
The statement pointed out that "the meeting was held during which the views were reviewed on amendments to the law of parties such as the representation of women in political parties and the participation of young people, in addition to the mechanism of follow-up parties and funding and prevent the promotion of ideas of extremism and Baath, as discussed paragraphs that have been revoked by the Federal Court, As well as issues and other important pillars included in the recommendations to be taken by the Legal Committee in mind. 
"This symposium was preceded by sessions and will be followed by other and various laws in order to mature the relevant notes to be included in the proposals of laws, and ensure that it is not amended later." 
In turn, the Electoral Commission confirmed that "today's session was the best for years and has added a lot of issues and the necessary things that are important in the success of the legislation of the law parties at the best picture."

claud39

VIP Member





Posts

: 13089

---

Join date

: 2018-11-04




---
Permissions in this forum:
You
cannot
reply to topics in this forum