https://www.mawazin.net/Details.aspx?jimare=33960
[size=36]Minister of Trade for the owners of the mills: Our responsibility to promote the quality of flour distributed to citizens[/size]
12/02/2019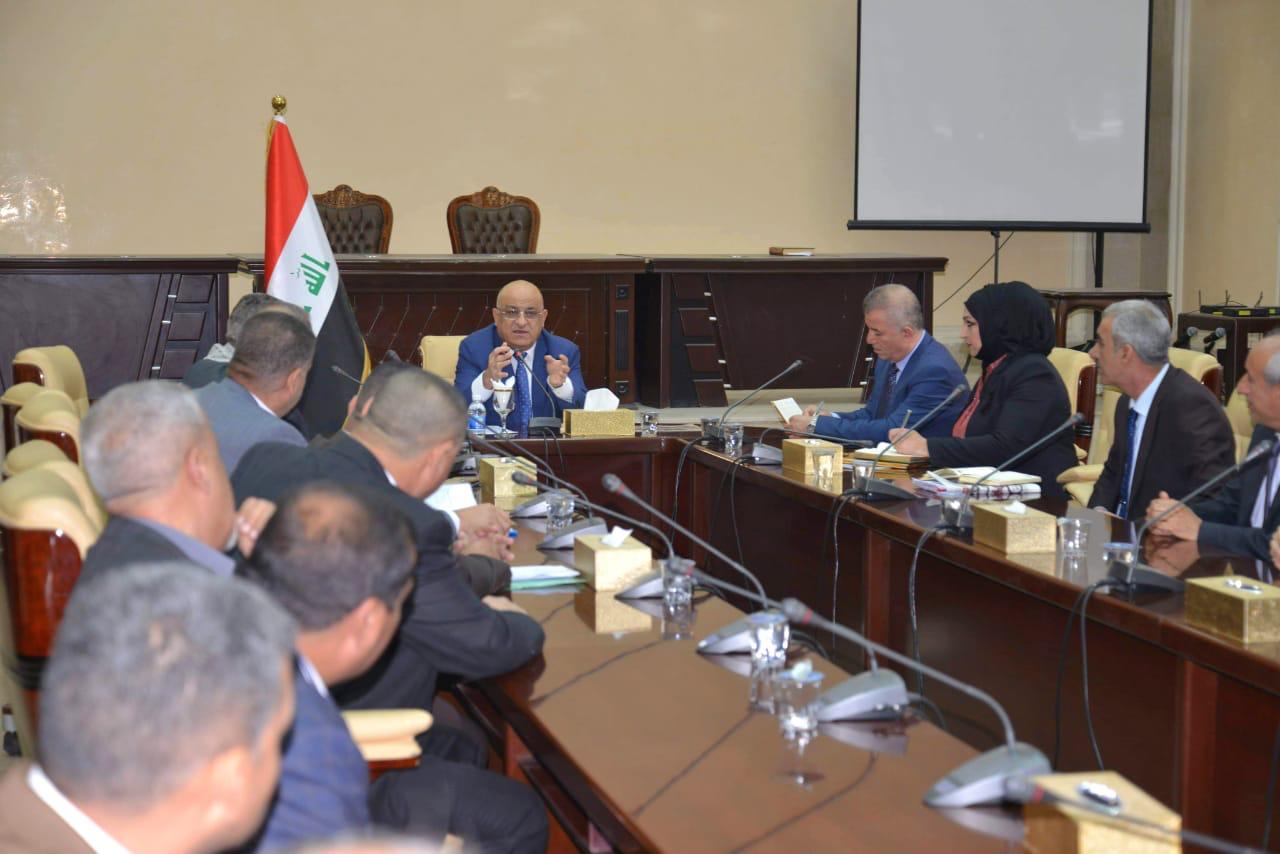 The 
Minister of Commerce, Mohammed Hashim al-Ani, said that the local mills have a great responsibility to improve the quality of flour distributed to citizens, which is a great national task that requires exerting every effort to improve milling operations and introduce modern technology. 
Minister Al-Ani said during his meeting with the owners of the mills in all regions of the country, "The coming period requires realistic solutions both in upgrading the quality of flour distributed in the ration card or in solving the problems facing the millers through legal procedures that take into account the public interest as a strategic framework and interests Owners of mills which we are working to support according to the legal mechanisms. "
Al-Ani said: "Adopting a new policy based on not expanding the opening of new mills to ensure the work of the current mills and their continuation in the processing of flour, especially as it was a good appointment for the Ministry's companies in the performance of their tasks in the processing of flour and civil millers today, And to ensure the processing of good qualities to citizens and not to manipulate quantity quantity and quantity. " 
Al-Ani stressed that "mistakes made earlier in the expansion of the preparation of mills and distribution of the share of the reserve, is not borne by the ministry now and is in the process of studying all cases and develop appropriate solutions that guarantee the rights of everyone under the responsibility of solidarity with the need for regulatory restrictions that lay the right foundations for work These mills in the future. "
Al-Ani called on the owners of mills to "support the national project for the production of zero flour through the construction of modern stores and the supply of foreign wheat, stressing his ministry's support for this vital project, which has been approved since 2016 and has not been implemented because of fears of owners of mills, Through the ration card. " 
The minister listened to the comments and problems raised by a number of owners of the mills and the civil and follow-up by the economic agent and grain manufacturing company, as well as studying the contracts signed with the company in order to find realistic solutions to the obstacles to work. 
He also directed the Minister to move on the Ministry of Agriculture through the Economic Committee to resolve the issues in the subject of the benefits of mill owners in previous years as well as the placement of mills within the project to protect the national product in coordination with the Ministry of Industry.

claud39

VIP Member





Posts

: 12461

---

Join date

: 2018-11-04




---
Permissions in this forum:
You
cannot
reply to topics in this forum