Key Words
Adam Montana, AdminBill, Benjamin Fulford, Currency Exchange, David Schmidt, Dinar, Dinar Guru, Dinar Recaps, Dinar Rv, Dinar Scam, Dr Clarke, Frank26, Gary Larrabee,
Gurus, Guru Hunters, JerzyBabkowski
, Kaperoni, Kenny, Monetary Reform, Mnt Goat, My Ladies, Okie, Poppy, RamblerNash, Ray Renfrow, Redenomination, Revaluation, Ssmith, TNTBS, Tnt Tony, WING IT, We Are The People, Willis Clark, WSOMN, Yosef, Zap

http://economy-news.net/content.php?id=15011
The US trade delegation concludes China's meetings and hopes for an agreement
09/01/2019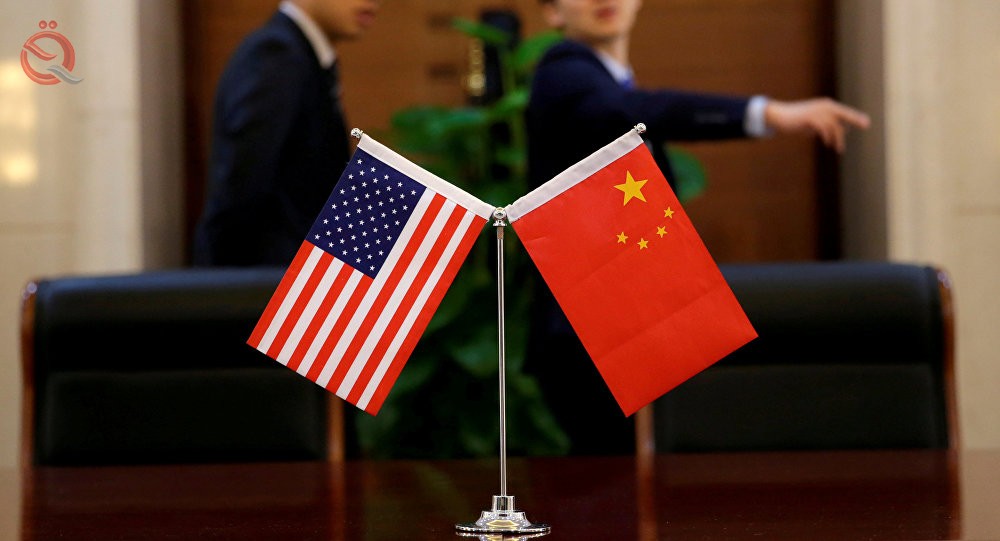 A US trade delegation in Beijing will conclude meetings with Chinese officials and return to the United States later on Wednesday after "a few good days," a US official said.
Asian stock markets jumped after the talks extended to a third unplanned day, fueling optimism that the world's two largest economies could reach a trade deal to avoid a global confrontation that could seriously disrupt the global economy.
Ted McKinney, US Deputy Secretary of Agriculture for Trade and External Agricultural Relations, made the remarks to reporters at the hotel where the delegation is staying.
"I think it went well, it was good for us," McKinney said. He gave no details.
The meetings this week were the first direct talks since US President Donald Trump and his Chinese counterpart Xi Jinping agreed in December to a 90-day truce in a trade war that triggered a shake-up in global financial markets.
The negotiations, originally scheduled for Monday and Tuesday, were extended for an additional day, with signs of progress on issues including the purchase of agricultural and energy goods from the United States and the opening up of Chinese markets.
But sources familiar with the talks told Reuters on Tuesday that the two sides disagreed on China's structural reforms demanded by Trump's administration to stop charges of theft and forced transfer of US technology and how Beijing would honor its commitments.
Trump said that if no agreement was reached by March 2, he would push forward customs duties to 25 percent from 10 percent of China's $ 200 billion in imports as China's economy slows sharply. China, for its part, charges counter-charges in response to US fees.
But with the conclusion of the meetings in Beijing on Tuesday night, Trump chirped, "The talks with China are going very well."
The US team is headed by US Deputy Trade Representative Jeffrey Gereish, and includes the deputy ministers of agriculture, trade, energy, treasury and senior White House officials.
Wang Xu-wen, vice minister of commerce of China, is leading the vice-ministerial talks as his country's representative, but Liu He, deputy prime minister and chief economic adviser to the president, attended a meeting on Monday.
https://www.mubasher.info/news/3397969/%D8%A7%D9%84%D8%B5%D9%8A%D9%86-%D8%A3%D8%AD%D8%B1%D8%B2%D9%86%D8%A7-%D8%AA%D9%82%D8%AF%D9%85%D8%A7-%D8%A8%D8%A7%D9%84%D9%85%D8%AD%D8%A7%D8%AF%D8%AB%D8%A7%D8%AA-%D8%A7%D9%84%D8%AA%D8%AC%D8%A7%D8%B1%D9%8A%D8%A9-%D9%85%D8%B9-%D9%88%D8%A7%D8%B4%D9%86%D8%B7%D9%86
China: We have made progress in trade talks with Washington
10 January 2019 02:16 PM
Direct: China confirmed that it has made progress in trade talks with the United States , which was held this week, on the structure of such technology and intellectual property rights of forced transport issues.
The three-day round of talks between Washington and Beijing ended Wednesday in the Chinese capital, the first face-to-face negotiations since US President Donald Trump and his counterpart Xi Jinping met in Buenos Aires last December and agreed to a 90-day trade truce in their trade war.
"The negotiations were initially planned to last only two days, but for three days the two sides were serious," spokesman for the Chinese Ministry of Commerce Gao Fanh told a news conference on Thursday.
He stressed in his comments that issues such as the forced transfer of technology, intellectual property rights, tariff barriers and cyber attacks were an important part of the trade talks, saying: "There has been progress."
He stressed China's confidence in the possibility of reaching an agreement with the United States on trade conditions.
Trade frictions have been aggravated by the two largest economies around the world last year, with the United States imposing tariffs on Chinese goods worth $ 250 billion, which was met with retaliation by Beijing.
https://www.mubasher.info/news/3398297/%D8%B1%D8%A6%D9%8A%D8%B3-%D9%85%D8%AC%D9%84%D8%B3-%D8%A7%D9%84%D8%AF%D9%88%D9%84%D8%A9-%D8%A7%D9%84%D8%B5%D9%8A%D9%86%D9%8A-%D9%8A%D8%B2%D9%88%D8%B1-%D9%88%D8%A7%D8%B4%D9%86%D8%B7%D9%86-30%D9%8A%D9%86%D8%A7%D9%8A%D8%B1-%D9%84%D8%A5%D8%AC%D8%B1%D8%A7%D8%A1-%D9%85%D8%AD%D8%A7%D8%AF%D8%AB%D8%A7%D8%AA-%D8%AA%D8%AC%D8%A7%D8%B1%D9%8A%D8%A9
Premier Wen visits Washington, Jan. 30 for trade talks
11 January 2019 11:08 p
Directly : Premier plans in China to visit Washington on 30 and 31 January to discuss trade issues with his counterparts in the United States.
If he is scheduled to meet in Washington with US Trade Representative Robert Leithzer and Treasury Secretary Stephen Manuchen, people familiar with the matter told Bloomberg on Friday.
The sources confirmed to the agency that the date of the summit is likely to be subject to change.
This week, an American trade delegation traveled to China to discuss common trade issues, and China called the talks positive.
China and the United States agreed last month to a joint trade truce, in which they would stop imposing further tariffs on each other.
For his part, the US Treasury Secretary said that the Chinese Premier is likely to visit his country this month to hold trade talks, ruling out at the same time that the partial closure of the current US government with the plan of the meeting expected.
https://www.alghadpress.com/news/%D8%A7%D9%87%D9%85-%D8%A7%D9%84%D8%A7%D8%AE%D8%A8%D8%A7%D8%B1-%D8%A7%D9%84%D8%B9%D8%B1%D8%A8%D9%8A%D8%A9-%D9%88%D8%A7%D9%84%D8%AF%D9%88%D9%84%D9%8A%D8%A9/187195/%D8%AA%D8%B1%D8%AC%D9%8A%D8%AD%D8%A7%D8%AA-%D9%84%D8%B2%D9%8A%D8%A7%D8%B1%D8%A9-%D9%86%D8%A7%D8%A6%D8%A8-%D8%B1%D8%A6%D9%8A%D8%B3-%D8%A7%D9%84%D9%88%D8%B2%D8%B1%D8%A7%D8%A1-%D8%A7%D9%84%D8%B5%D9%8A%D9%86%D9%8A-%D8%A7%D9%84%D9%89-%D9%88%D8%A7%D8%B4%D9%86%D8%B7%D9%86
Is likely to visit the Chinese vice premier this month
Follow - up / Tomorrow Press: 
likely US Treasury Secretary Stephen Mnotchen on Friday, Chinese Vice Premier Liu is, you may visit Washington this month to follow up on trade negotiations. 
"The goal now is that Chinese Vice Premier Liu is likely to visit us later this month," Menuchin told a news conference, according to Western media.
He added that "the temporary reduction in the US government, will not affect the course of the negotiations." 

The trade war between China and the United States began on July 6, 2018. The reciprocal customs duties of the two countries came into effect. The United States imposed a 25% import duty on imports of 818 products from China, amounting to 34 billion US dollars annually . 

For its part and countermeasures, China on the same day imposed a 25 percent customs duty on the import of an equal amount of US goods. 

Trump and the Chinese president at the G20 summit in Argentina agreed at the end of November to a moratorium on customs duties on Chinese imports worth $ 200 billion a year from 10 percent to 25 percent. 

The increase was due to take effect on 1 January. The agreement is in effect as long as there are talks between the two countries to conclude a trade deal.


---
Permissions in this forum:
You
can
reply to topics in this forum