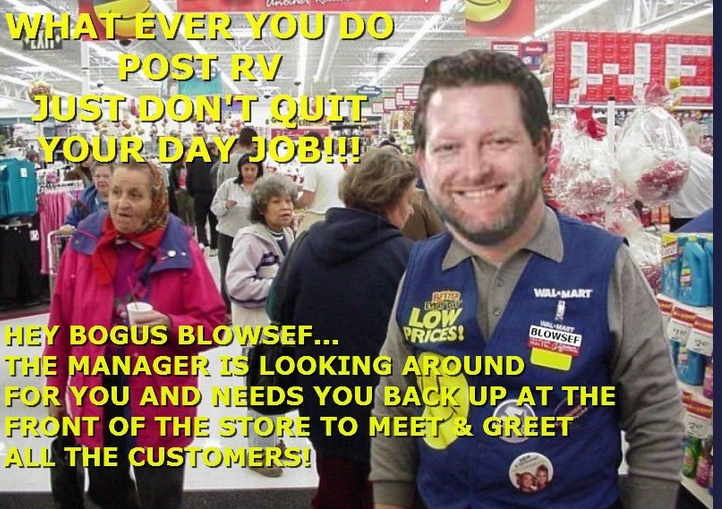 Tres Cool"
Before Noah built his famous ark, preserving all life forms... plants, animals and mankind… he began construction with no carpentry experience, and more interesting perhaps, preaching that a great flood was coming when it had never rained before on the surface of the earth.
That's not just making history. That's insanity personified. Ballsy though. My kinda guy.
Tres cool.
Some of what IAM about to share qualifies me as insane, or at least in the Noah realm of introducing a precedent-less concept through rose colored glasses before even a drop of water HAS hit the ground… hey at least my fodder is interesting. I give great fodder.
Either way, it's bound to be new to you.
As people watch the markets nose dive, 10% just this week, wiped out in what is being called "Red October," it's worth noting we're only about 20% into where these for profit markets will be by second quarter of next year, when Trump is being forced out of office by the newly elected Democratic House of Representatives and Obama lead intelligence community (aka the career deep state).
This is all by design politically in terms of timing, but also macro economically.
What few know is that while the equity and bond markets continue to vanish to less than half their high-water marks, what's really being eliminated is not global wealth (100 Trillion this year); no what is being wiped out is the insatiable profit driven necessity of global corporations.
It's that profit at all costs mentally that is truly what is being eliminated, with an obvious beginning here in October 2018 (which is really the 2019 government fiscal year).
So what you're really witnessing with the slow collapse of the markets is to terminate profit as a human reality, taking malevolent earning entities and converting them benevolent giving teams, ultimately changing the entire concept of warranting standard payment for human labor.
As we are all equally valued by God. Yes? Yes. So why do t we all make the same income? In fact, why is income even necessary?
Now that's not to say the world of profit will just disappear overnight, nor the need for people to work, nor the need for people to innovate, but rather we are in the beginning of an end game that reduces the concept of work as a means of generating value in return for labor hours, weeks, months, years, decades… down to zero.
And by collapsing the markets, slowly, that's exactly what their doing. Eliminating the illusion of separation through finance.
As the Zim alone will eliminate all concepts of profit due to its massive redemption value. After all 1x100 Trillion Zim at 1:1 is the equivalent of all global equity loses for the entire year. And how many 100T notes are out there? Because 10 would like be the equivalent of all tradable assets globally.
Think about that, Jack!
Tres cool.
Terrifying maybe to some. Loco to others. Pick your emotional poison I suppose, but there it is. Adapt or die.
See, what's mesmerizing about the whole RV/Zim phenomena is how brown collar, blue collar, white collar and no collar professionals will no longer be required to receive divided pay for labor, as the long believed theory we "need to earn" is what is eliminated due to the volume of the Zim as gifted wealth by a benevolent source.
No one needs to earn when the bottom feeders have already gained control of an endless resources at the top. What's the damn point? And honestly, what's the damn meaning of life when all survival needs are met and our wildest dreams are always abundantly provided for? What gets us out of bed in morning post RV?
No more will labor be rewarded with fixed lesser than wealth, but rather service for grace will be honored infinitely.
No more will employers force employees to punch a clock, instead employers and clocks will be removed, so we all can bless as many people as possible and find more who have the heart to disburse endless resources.
Gone are the days when corporate masters slave drive their labor force into near death workloads just to stockpile physical assets. As preserving humanity not mining resources will become the purpose of all human effort.
Destroyed overnight will be the goal of over utilizing humanity to harvest the earth's mineral assets, eventually reducing its net numbers by 90% after all the good rocks have been stolen.
That was the Draconian New World Order in a nutshell. Didn't work, mercifully. But it did set the earth way out of balance, especially by for profit corporations that continue to trade on their casino stock markets using high frequency algorithms promoting fiat illusions instead of tangible truths.
That's what's ending in terms of the markets. All the lies.
Thus, what we are all witnessing now is the gradual but overt rebalancing of needless profiteering corporations back to non profit entities, in some bizarre yet harmonious equilibrium reshuffling stimulated by Trump, that ultimately removes profit consciousness within the human experience.
Tres cool indeed.
The same will be said one day for poverty, hunger, crime, homelessness, disease, human trafficking and anything else you can think of the weakens or destroys life.
All are but illusions created by a devious slave master race to invisibly capture humanity's imagination, that guilted us into serving their best interests, and feel good about dwindling pensions and poor end of life health care.
Making the current but certain stock market demise but a small indicator of the larger macro GESARA transition now implementing and being enforced without exception by November 4, 2018.
Just ask Saudi Arabia, Iran, Israel, Ukraine, Great Britain, Canada, Mexico, Europe, China, Japan and especially here in these United States.
Massive change is the hard and fast rule now, not the exception. And so to must we—change—hard and fast.
The irony of it all, or the pure face melt of the RV/Zim, is that the NPTB are giving us all this money, all these digital credits, all this responsibility and resource… because their removing money from the human experience as well.
And the best way to do that, is to over give a chosen few souls who are willing to endure to live without limitation after a 17 year invisible war of absolute limitation. All because we fought with shields and swords made of hope, faith and love.
The greatest of these is love.
And for our humble sacrifices, for our service to humanity, we get to savior the first taste of the Savior's enlightened human experience without the burden of money, usury and fictitious profit taking that steals our labor.
Not buying it? Well consider this, if you were dying of thirst, walking through the hot desert without even an oasis in sight, then suddenly, from out of seemingly nowhere, a fresh water ocean appears before you… what would become of your thirst once hydrated?
It would disappear forever is what.
And that's what Zim redemptions are all about, the elimination of a long held beliefs about resources and the dire thirst for hydration. We have manifested our own physical aliments around this galaxy such as stress related heart disease and premature death due to fear.
Because scarcity is not and never will be real. It's a lie. Like the markets. Like money. Like suffering. Like starvation. It's all a damn lie made to appear as real.
This is what makes Zim redemption so historic, not endless wealth you will receive access to… but rather your new consciousness of abundance.
Which grants you permission to no longer cling to concepts such as money, usury, debt and profit—as they are all but fabrications of eternal truths.
No more will the cabal's magic tricks work to enslave our minds (re-enforced through formal education) that unnaturally leads to the control of bodies (via meaningless labor) and finally the ascension of our souls (denied spiritual enlightenment).
Many will not understand this heightened truth straight away, but a few might grasp it initially. And fewer will understand five minutes after redeeming, but only a handful will already know of which I speak and won't have the need to redeem at all.
Now with that stated for the cosmic record, let me tell everyone that the banks don't know when this is coming.
Yet they prepare daily same as we prepare nightly, waiting around like trained monkey's hoping their African and Asian masters will let them perform.
The military is on alert every night as well, but that's what militaries do. So it's easier on them.
However, for the civilian population is being challenged to accept their hidden role as Top Down Philanthropists, who must wait to get the infinite mercy out to the suffering masses; making our job is by far the most brutal for we are the lowest primates on the RV food chain in terms of information.
Well maybe not lower than vacation timeshare salesmen, but close.
Although we did get some juicy news today about diplomatic passport status, and how Zim redeemers via our HSBC Global Banking Family Office can arrange for a general diplomatic or courier level passport that will allow us to travel without fear of detainment, arrest and property search.
Why? We are all considered sovereign citizens like all those long standing sovereign families who helped build the world for centuries before us.
Also tres cool.
There will be a 24/7/365 Zim redeeming concierge to help us with about anything we need as well.
This includes travel, events, lodging, reservations, legal and diplomatic assistance, even emergency medical and funeral services will be provided on a real time basis.
All because you bought, were gifted and redeemed Zim—ending the great money trance and illusion of suffering.
Not bad work if you can find it.
One other note of interest, everyone redeeming Zim will have cosmic clearance to travel. Which today doesn't seem like much, but who knows what tomorrow will bring.
Be open. Like wide open. Forever.
All of this insight is sadly isolating in terms of walking into a higher consciousness without some existing personal network of support... hey sobeit and beitso.
Maybe that's what HAS is for? New friends making fresh history that they must manifest together but as individuals?
Either way, it's very clear now the rain HAS started on this the second flood.
So be at the ready for when your number is called, because it will be... and if you're reading this, you spiritually know it.
Tres cool.
God is with us

Ssmith

GURU HUNTER





Posts

: 20038

---

Join date

: 2012-04-10



Of course, the zim is worthless.

Scotchie

VIP Member





Posts

: 1534

---

Join date

: 2017-04-15




---
Permissions in this forum:
You
cannot
reply to topics in this forum