Key Words
Adam Montana, AdminBill, Benjamin Fulford, Currency Exchange, David Schmidt, Dinar, Dinar Guru, Dinar Recaps, Dinar Rv, Dinar Scam, Dr Clarke, Frank26, Gary Larrabee,
Gurus, Guru Hunters, JerzyBabkowski
, Kaperoni, Kenny, Monetary Reform, Mnt Goat, My Ladies, Okie, Poppy, RamblerNash, Ray Renfrow, Redenomination, Revaluation, Ssmith, TNTBS, Tnt Tony, WING IT, We Are The People, Willis Clark, WSOMN, Yosef, Zap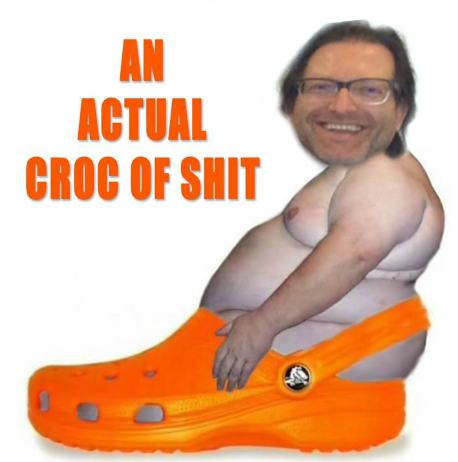 "Poopy"
You don't know, you don't. So stop trying.
You don't know what it is to be wealthy beyond measure.
Nobody does, less perhaps the evil that once printed all the western world's fiat money supply.
And if you think you know, you're bold faced lying to yourself. Which makes you dangerous to yourself and others.
The truth is, yes you are wealthy beyond measure, right now.
That's no lie, butterfly.
But your life is one of owning intangible resources in fantasyland less any spendable or tangible cash that you have legal access to today?
So what gives, Mr. Tibbs?
Well, for starters you must lose all excuses and pick a side. You're either all in or out on this RV thing.
Either it's a total hoax that's destroying your life and scattering your attention span or it's real and the world is changing so fast you'd better not miss a split second.
Anything in middle is like watching professional wrestling, yeah it's really on TV but it's not real. Everyone knows its fake so what's the harm of playing along.
But this is war folks, a real life struggle between good and evil, and we are one serious bunch of do gooders… charting a world on uncharted waters without a damn boat, sail, paddle and nobody thought far enough ahead to bring enough snacks or water.
This makes us a hungry bunch as well. Some couldn't keep going because of tangible starvation. They needed hard results.
To give you an example of just how weird this has all gotten, how drastic, how intense… I asked my daughter today if the RV was going to go down this weekend and she said, "Make a poopy, DaDa." Which I took to mean, unequivocally, yes! And that I would crap my pants at just how close the RV release actually was.
Turns out she actually made a poopy, but I believed her initially because she's my best intel source these days. Great Baby's R Us contacts.
Like my daughter, most gurus give absolutely fascinating information with utterly fictitious results. Except the poopy part, that turned out to be real, smelled to high heaven too and her diaper weighed more than a wet brick.
Sorry, TMI. Let's move on.
We, friends, are living in the doughnut hole of truth right now… both unreal yet real.
And this is the definition of faith. Believing before seeing. Manifesting. Creating. Trusting. Surrendering.
And Heir Trump is paving our blind way, blowing through reality norms daily with his version of pure authoritarian insanity, absorbing all hatred and leaving us a clear path to redemption.
Now is this Orange Stain in charge? No. Not of anything significant. But Donna does serve a very important purpose and that is one of credible mass distraction. Hard not to pay attention to the President of the United States when he's calling Porn Stars horse faces.
Seriously, that happened.
Soon, all will come to understand why the Trump psy-ops was ordered, as this pro-Nazi circus was necessary to build up maximum attention, which in turn creates maximum distraction away from we the innocents when its time to convert our funny colored pieces of paper into on-the-streets mercy.
Why else would Zimbabwe be selling used bond notes over the Internet? Think about that? Any normal Treasury burns soiled currency once harvested from circulation?
Look, you can only hide something so much in plain sight, for so long. Eventually even the best stealth strategies need an exploding grenade to divert attention—which is why the whole faux Trump administration is an RV necessity.
Everything about Trump is fake. Everything. And we the waiting RV participants of the future are relying that giant he/she pincushion to absorb all global attention long enough so that we can do our thing, safely, anonymously, without detection.
Trump is thus a modern trojan horse carrying silent humanitarian warriors, who when emailed, will suddenly jump out of his massive obese belly and redeem our Zim bond notes to heal the soul of the world.
How's that for visual? Hey, at least I'm not an endless bore talking about Iraq and their parliament.
Without Trump's ruthless and corrupted cabal past life (pre-RV), we simply could not have our Top Down Philanthropy (TDP) life (post RV)… and that's what is so hard to fathom.
Why would God allow such a toxic eugenic disease to be our benevolent economic cure?
Because nobody would be expecting it is why… and thus Trump, for all of his sins, which are many and soon to be revealed in the Muller report, is perfect cover for the scope of the blessing only the Lord could make.
Our Creator literally took the biggest Draconian sinner, and used his image to deliver grace to all of His laying-in-the-weeds saints (Human Angels).
Talk about higher intelligence master planning.
Funny how people cheer on Trump for all the wrong reasons, even in this RV world… they look for shiny idols to worship because they don't feel secure enough in their own instincts or have knowledge of events they simply cannot comprehend. The Devil they know is better than the Angels they are.
And yet, even for those of us who can see through the spray tan press conferences and pupil-less Draconian rapid eye blinks, the Trump psy-ops has worked. It has fooled the good guys as well as the bad.
After all, this was their go-to real estate / money laundering guy in the US… a literal casino for hiding illegal earnings. What do you think Atlantic City was all about?
Trump is so corrupt, so heinous, that the cabal even gave him his own television series as to keep all of his illegal money activities going without people suspecting the evil in which he was aiding and abetting.
And 66 million people voted for him? What a mind melt, right? Melted my face a little too on election night.
If we could just make a diet pill out of this incredible melting phenomenon we could all get rich!
Wait, we are all rich… yet poor… huh?
Ok, now I'm confusing myself and gaining weight without eating any doughnuts.
What's not confusing is our wondrous Zimbabwe bond notes.
Today, the official settlement bank, Afreximbank, publicly agreed to guarantee all Zimbabwean bond notes at a 1:1 conversion ratio, unlimited mind you, as well as place it nicely for us in a sovereign trust account as a Diaspora remittance (Diaspora means those redeeming bond notes outside of Zimbabwe, remittance means deposit).
All of which was earlier stated in HAS posts months if not years prior to this one. So this information should be nothing new. But it was however announced today, which is no small thing. Thus, the NPTB told us exactly what they are doing just not when, and in an official press release.
Ho freaking hum.
And this while the world pays minute by minute attention to an anti-Saudi regime, Washington Post journalist, who reportedly was killed and recorded his own death when being cut in half with a bone saw on His iPhone watch. This in a foreign country that Trump has laundered billions of dollars for over decades and is fighting "collusion" charges against Him via a Department of Justice Special Prosecutor's all watchful eye.
Seriously, they expect the world to believe this crap. And they do. Incredible.
Hey, the more gruesome the act and actors, the more believable I guess the lie.
Notice how the world's economic cure has been carefully laid in a long-time pariah sovereign debt (Zimbabwe hyper inflation). That's interesting because again the NPTB hid the cure in the disease.
Notice too how all of this historic wealth transition stuff is taking place quietly, concurrently, behind the scenes, as a massive series of fake global news events spews out into public consciousness.
Again, if I weren't living this bizarre reality, in real time, I too would be thinking myself either a pathological liar or mentally unstable blogger named Tank.
Regardless of whether or not the hole in this doughnut is real, who on God's green earth would believe a global monetary authority would allow anyone to receive 1:1 for printed piece of paper—out of Zimbabwe no less—without any limitations to final amount—as well as offer a 7-10% annual principal annuity program on top of that less any taxation!
Well, folks, that's not just hole in a doughnut delusion, that's a black hole in a galactic sized doughnut madness.
Yet, that is precisely what is happening. Heaven HAS been hidden in hell.
Honestly, maybe, I might be the only one to see such an epic truth playing out, but everyone at HAS in someway sees it too… so if I'm nuts then so are all of you for sticking with the madness that is Yosef.
Although, if we are right… if we are truly chosen to participate at this level of unbounded mercy… at this divine time… well, that makes nearly the entire rest of the world dead flippin' wrong and indebted to you for your blind service to humanity.
So the question is tonight: Does Christ love you that much to give you such a divine insight or does He prefer to punish you with an epic false enlightenment?
Your answer will be life or death. But no pressure. That's totally something you must decide for yourself.
I've just been the dude assigned to offer information as your not so humble poet servant.
Until then, do as my daughter says and make a poopy. You'll feel better if nothing else.
God is with us
GURU HUNTER





Posts

: 20037

---

Join date

: 2012-04-10




---
Permissions in this forum:
You
cannot
reply to topics in this forum