Key Words
Adam Montana, AdminBill, Benjamin Fulford, Currency Exchange, David Schmidt, Dinar, Dinar Guru, Dinar Recaps, Dinar Rv, Dinar Scam, Dr Clarke, Frank26, Gary Larrabee,
Gurus, Guru Hunters, JerzyBabkowski
, Kaperoni, Kenny, Monetary Reform, Mnt Goat, My Ladies, Okie, Poppy, RamblerNash, Ray Renfrow, Redenomination, Revaluation, Ssmith, TNTBS, Tnt Tony, WING IT, We Are The People, Willis Clark, WSOMN, Yosef, Zap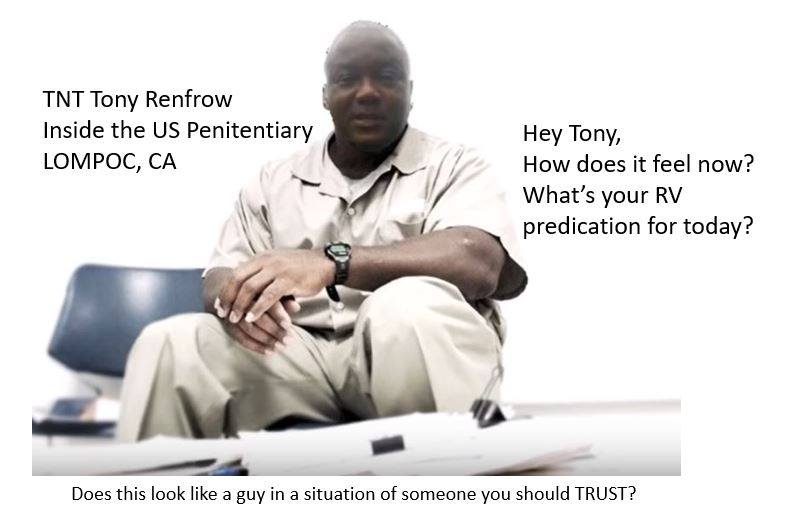 (Cliff notes by Sunny)

Replay: 641.715.0623, PIN CODE 409029#
AUDIO REPLAY
There have been no updates since Wednesday's call.
Ray: All quiet. Articles saying "he's in, he's out!"
Tony: Goooooooooood Morning, TNT! Nothing has changed in Iraq since Wed. Haven't voted. Sadr has told his people to vote for whom Kurdistan wants and they still haven't voted. Supposedly not going to vote till Oct. 6th. Makes no sense since they are out of the Constitution on Oct. 3rd.
Banks still chomping at the bit. Still preparing to go. Extended their window any time between now and Sept 24th. We are going to have to wait and see. That is their plan and what they are gearing up to do.
This would be the time to shock everybody. Will they do it before the vote? CBI said they need stability. Do they need those last three seats filled.
Rates still changing on the boards. Rate supposed to lock in by tomorrow and everybody ready to go. That is what we are waiting on.
CURRENT WINDOW: Tony: Banks still chomping at the bit . . . preparing to go. Extended their window any time between now and Sept 24th. That is their plan and what they are gearing up to do.
Rates are still changing but they think the "final rates"are expected to be locked in by tomorrow. Yes, it could be locked in by today . . .No guarantees. . .If it gets to the last minute the US can step in . . .to help get this done.
Banks say between now and the 24th. Iraq has moved it from the 25th to the 2nd tells me they want it in the next accounting year. An influx of money they have to account for in 6 days. It doesn't make sense for everything that would have to happen in those 6 days of time. Oct makes sense. Votes, 15 days to choose PM – they are taking every day they have when they know who they want. Why aren't they moving? Vote if they were really trying to accomplish it by the end of the month.
IRAQ: Nothing has changed in Iraq since Wednesday's call.
CBI has said they will advance the economic reforms when their is stability.
Kurdistan: The Kurd's holding up the largest bloc while they were negotiating their 17%. Tony: That's not news. They've been promised that over the years. Maliki promising it right now. . . We know they intend to be part of Sadr's group.
Parliament: Voting put off until Oct 6th which is 3 days past the Constitutional deadline of Oct 3rd. They still have to elect a new Prime Minister.
The Plan: Presidents Bush and Obama had two different plans for Iraq. Obama changed the plan as he wanted the country to change and grow. Positions in the GOI are being purchased. As high as $30 million. Tony: We have crooked people in our government! Just turn on the TV. All we can do is wait until they do their maneuvers. If it gets to the last minute the US can step in . . .to help get this done.
INTERNATIONAL:
Currencies: ZIM, 22 cents. Dinar, $3.71 and Dong, $2.00. Rupiah, $1.05 Rates are still changing but they think the "final rates" are expected to be locked in by tomorrow. Tony: Yes, it could be locked in by today. . . Dong is a viable currency right now. They were trying to stop people from buying the ZIM. . . The ZIM rate increased, but by so much I want to get confirmation before I put that out.
UNITED STATES:
Banks: Banks still chomping at the bit. Still preparing . . . The window has been from any time between now and Sept 24th. Tony: We are going to have to wait and see. That is their plan and what they are gearing up to do.
Gold backed USD: A dollar is a dollar is a dollar. It's digital anyway. Tony: We are not going to have gold backed digits and fiat currency. It is not going to lose one cent of value. Not going to do one thing to us, one way or the other.
Reno: still being told to be ready to go.
Taxes: No update.
800 #'s: Not yet released.
5 Year Plan: Cities all have 5 or more year plans that you can view/read to see what area's are designated for what type of growth: industrial, commercial, residential, rehabilitation, etc. Tony: I may want to buy some of that land or go to a rehab area of the city to purchase that land/houses. You have to look at the plan to know which areas to go to to do that. . . people are being moved around. People move out to the suburbs and 10 years later move back into the city. You can pay attention to any city and see that.
EXCHANGING: Appointment length has increased from 30 minutes to 45 minutes and will give you information regarding wealth manager, etc. They want people to have appointments within two hours of opening the 800# lines up.
ZIM Information: Still on the screen. The rate increased. Negotiations previously mentioned are settled.
Q & A: Callers
– Can a foundation donate to a church? Ray: Yes, your creating a charitable organization to give to any charity you want to give to.
Foundation: Ray: Not limited by any amount you can donate to charity. The limit is what you can write off per year. Of your own charity (foundation) you can only write off up to 30% of your adjusted gross income you donate to it. You can write off 50% of your income you donate to other charities. Who could afford to do that?
– My husband travels and I have his power of attorney to conduct business. Will that cover this? Ray: I would suggest you get a POA specifically to cover exchanging the currency. If you need it you will have it.
– My friend was in the hospital and had a room mate. She heard the roommate speaking in a foreign language and use the word Dinar. Dancing around the room and singing "Coming to America." She said they looked like they were from the middle east. Tony: Okay!
– In August you stated the GOI was already done! If that was so why are we going through all of this again? Do we really believe Iraq is in the situation we are waiting for? I don't! If you follow financial, etc. it is not Iraq, it is our own government holding this up. I spoke with a friend in the UST and they said it is not Iraq, it is our banking system. Banking, banking, banking that is holding this up. What do you think? Tony: The reality is everybody knows the USA holds the strings. Everybody knows Abadi is going to be PM and all the positions. I've gotten, everybody in Iraq is all in agreement, and this is all a show and will continue to be a show. Doesn't mean they won't stretch it out for the public. People in Iraq want their money, want their water. As they play this game, they open themselves up to stuff happening in the country as they wait. In the end they already know where they are going. Unless, as in Basra the people rose up and said they don't want Abadi, we want water, electricity, etc. Now they have to figure someway to get Abadi back in.
Caller: On Sept 13 you said Visa is using Dinar, they have to have an exchange rate. Caller gave other examples and then asked, Don't they have to have a rate? Tony: They have in those systems. Not in our system.
Caller: I did my own research and Zimbabwe did announce they were going to an asset backed (gold backed) currency. Honestly, who is paying for their RV? Tony: The UST is paying for it.
– I'm told many wealth managers will be leaving their banks when this exchange happens and we maybe asked to move our money into other financial institutions that could work with them. That they would only keep those with $300 million and above. Tony: I've only heard from one bank. . . That's why the banks have been saying this is a scam. They were trying to protect keeping their employees. If everybody exchanges who is going to manage the funds? . . .Outside the bank maybe where the experience is. Private investment groups and things like that. I thought they would come lower than $300 million. . .wouldn't think they would cut off at $300 million.
– How do I get money in the trust? Ray: You need to get a bank account open for the trust and then you exchange for that account. I would recommend you get an account opened now, not wait till exchange day.
CLOSING STATEMENTS:
Tony . . . Nothing changed. If we do get a final rate I will put it out. Anything else, we will look at the articles and see if anything changes. It is coming. We're not going to listen to what they say we are going to watch what they do.
Ray . . .It's Friday. Enjoy the weekend. If anything happens we won't hesitate to make you aware of it. (played "I Believe.")
Rue Update: Tony: He is still getting better and still going through physical therapy, but he's okay.
GURU HUNTER





Posts

: 20037

---

Join date

: 2012-04-10



Tony belongs in prison. He's the biggest bullshitter I've ever heard. And his arrogant brother isn't far behind him. These two are a joke.
Forum Friend





Posts

: 137

---

Join date

: 2017-04-11




---
Permissions in this forum:
You
can
reply to topics in this forum