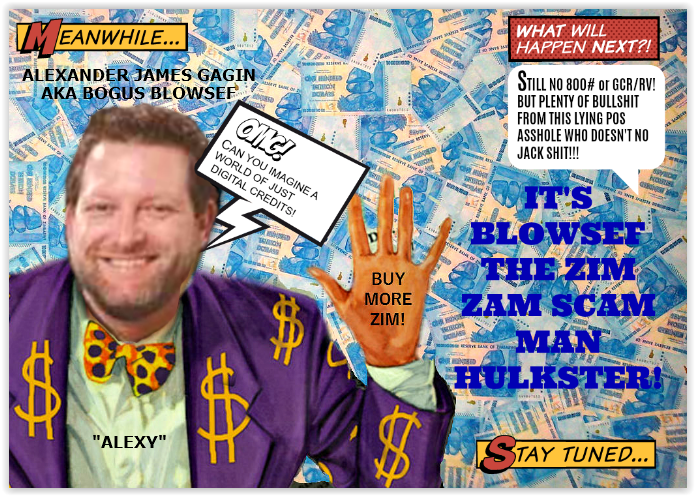 "Moving Day"
It's moving day today. Saturday August 4, 2018.
The RV is in diplomatic escrow, with every peace fulfilling prophecy needing to be completed legally before infinite prosperity is released by the African Elders.
All or none go. Seems fair.
They're working feverishly towards wrapping up the final military, diplomatic, financial and international compromises… somewhere in the 90th percentile tile we are told by sources.
But the devil is in the details… literally… the remaining Draconian Devils are attempting to squeeze more out of every nation and resource.
Victory, therefore, is ours, and so thing is so immanent it's to the point of requiring full monetary redemption and exchange staffs to be at the ready 24/7 in order to perform at a moment's notice. August 2018 without question was always the roll out month for the RV.
So letting that all play out, my question is do you believe in a peaceful Middle East? Europe? North America? Central America? South America? Asia? Africa?
Well look around… do you see major global conflict between nation states? War? Insurmountable conflict?
Truth is, no ya don't… because what is left are but controllable, resolvable, pocketed regional conflicts that are being resolved now in real time.
Yemen, Ukraine, South Sudan, Gaza, Nicaragua, Venezuela, Syria… every "hot zone" is cooling down. In fact, in Syria alone nearly a million refugees are being brought back into their home country—and Israel is helping them cross into their own boarders from Lebanon.
That's a flat out miracle given the violence in that region over the last 70 years. Praise God!
Below is not a new post, but one worth repeating as the GCR (Global Christ Reset) completes today when western sanctions are released against the collateral source for all human economics—the mineral reserves of the African Elders.
https://inteldinarchronicles.blogspot.com/…/historic-overvi…
What's interesting about the old financial system is that it first began with partial tangible collateral being stored in vaults around the world. That system was created at the Bretton Woods Conference back in 1944 and has since both collapsed and been fundamentally replaced.
Bretton Woods was in essence a "starter kit" for the modern financial system we have now, which is a higher intelligence quantum digital system, collateralized with in-ground tangible assets covering 100% of all human monetary transactions—electronic trades, currencies, bonds, insurance products (derivatives)—
as well as all other physical commodities.
Basically, the entire philosophy of value has shifted (from partial to full collateral) and as a result been replaced, after a 74 year sampling of what true economic freedom might actually taste like—so we could enjoy it now.
Does this justify all monetary human suffering between then and now? No.
Does it explain the logic behind the suffering? Maybe.
Does it provide ample truth to receive what is coming in our lifetimes? Yes.
Can you accept such a magnificent blessing? Hope so.
Dare you believe yourself worthy of this miracle? Pray so.
If so, will you acknowledge God as the Unconditional Loving Source Who allowed His chosen and tortured children to hydrate our species' liberation? Know so.
We, Human Angels, are they. And they are the ones who are destined to assist in the healing the soul of the world as to honor the legacy of Christ.
Ho hum… no big deal… just another Saturday, whereby all the world's most difficult and dangerous conflicts are loaded onto a truck and shipped off the earth.
Understand of this transitional miracle is optional, but dealing with its benevolent aftermath is not. And beyond not for Zim redeemers.
See, wisdom doesn't judge or show prejudice. It just finds itself, builds and grows.
Your color doesn't matter.
Your age doesn't matter.
Your religion doesn't matter.
Your country of origin doesn't matter.
Your health doesn't matter.
Your eduction doesn't matter.
Your fear doesn't matter.
Your existing belief system doesn't matter.
What matters is if your soul is in vibrational harmony with the Oversoul of God. That's it. Are you aligned with the Christ energy now pulsing in this dimension?
Because what you're about to experience later will be just that—Christ energy aka the warmth of God's love for mankind rushing through you like a tidal wave crashing through all your walls of anger, hatred, rage, betrayals and sins committed against you until they are weakened and washed away—forever.
Whooooosssssssssshhhhhhhhhh… gone, gone, gone. But try to hold on to even one, and well, you're gone… whoooooossssssshhhhhhhhh.
So adapt or die.
That said, are you prepared to let everything negative go (not God) as to receive everything positive (God)?
I pray so.
IAM, YOUARE, WECAN make it through this gauntlet of mercy… I believe in you… because our deeper collective mission on this moving day is not about realizing a profit, non-profit or not-for-profit experience… it is literally to understand that we must forgive, forget, and energetically liberate our enslavers… so that we can lay claim to our own earthly freedom and achieve our full, birth-righted galactic sovereignty as assigned by God.
Believe, don't believe this post… adapt or reject it… but the truth is truth. And I believe you have been chosen to receive the truth now as to share it later when others seek redemption of their sacred souls. Erasing the cabal's money illusion is but one way to heal a soul. There are infinitely more, and your responsibility to discover and assist.
What you do from here on out is 100% your full (versus partial) choice? I just want to encourage all the Human Angels out there—past, present and future—to be spiritually bold (courageous) in trusting just how much Christ really loved humanity when He gave up the Ghost and whispered, "Tetelestai."
Because this endlessly burdened life ending, and new world of infinite blessings beginning.
God is with us

Ssmith

GURU HUNTER





Posts

: 20038

---

Join date

: 2012-04-10



STFU, you effing perverse lying fraud.  What happened to your condemnation of the supposed transvestite alien clone Trump, and your disgust for all white people?  You stopped your ignorant, racist rants, what happened?  I thought Trump was to be impeached, what gives, dipshit?  Now we have AFRICAN elders calling the shots?  I thought the GCR was triggered as soon as the Zimbabwe election was done?  Now we wait for peace-fulfilling prophesy?  If color and religion and ethnicity don't matter, why did you spend 2 years condemning Anglos and Jews as a blight on humanity?

You're a colossal dipshit.

ReapAndSow73

GURU HUNTER





Posts

: 1898

---

Join date

: 2015-08-13



So the African elders have deposed the Chinese elders? Was it a coup d'etat, or a friendly takeover? What a lying sack of dog crap you are.
*****************
Trust but Verify --- R Reagan

"Rejoice always, pray without ceasing, in everything give thanks; for this is the will of God in Christ Jesus for you."1 Thessalonians 5:14–18 

Kevind53

Super Moderator





Posts

: 27217

---

Join date

: 2011-08-09


Age

: 20


Location

: Umm right here!




---
Permissions in this forum:
You
cannot
reply to topics in this forum