Key Words
Adam Montana, AdminBill, Benjamin Fulford, Currency Exchange, David Schmidt, Dinar, Dinar Guru, Dinar Recaps, Dinar Rv, Dinar Scam, Dr Clarke, Frank26, Gary Larrabee,
Gurus, Guru Hunters, JerzyBabkowski
, Kaperoni, Kenny, Monetary Reform, Mnt Goat, My Ladies, Okie, Poppy, RamblerNash, Ray Renfrow, Redenomination, Revaluation, Ssmith, TNTBS, Tnt Tony, WING IT, We Are The People, Willis Clark, WSOMN, Yosef, Zap

POOFness for JUNE 6: MIDWEEK BY ZAP from "The Office of Poofness" 6-6-18
Posted By: hobie [Send E-Mail]
Date: Wednesday, 6-Jun-2018 22:18:40
Hi, folks - Received via e-mail: =====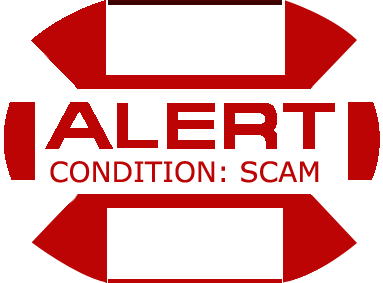 Subject: MIDWEEK BY ZAP from "The Office of Poofness" 6-6-18
From: "The Office of Poofness" <2goforth@humanus.ca>
Date: Wed, June 6, 2018 10:10 pm Zap Says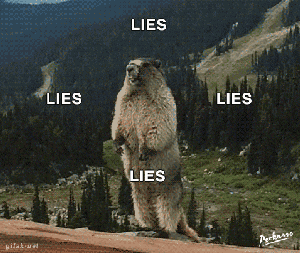 HI ALL SPECIAL DAY TODAY. IT IS THE 6TH DAY OF THE 6TH MONTH AND SOME SIGNIFICANT THINGS HAVE HAPPENED IN VERY HIGH CIRCLES, MOSTLY THE CHINESE ROYAL ELDERS. SCHEDULES HAVE SOLIDIFIED AND THERE IS TO BE A MAJOR RELEASE FORTHCOMING FROM THEIR SIDE. I RECEIVED INFORMATION FROM GRANDFATHER ON THIS, AND ASKED TO CONVEY MESSAGES TO THE KEEPERS SO I HAVE THIS INFO FIRST HAND. GOOD THINGS ABOUT TO TAKE PLACE. OVER TIME I HAVE MADE MENTION OF THE COMING EARTH CHANGES THAT WE WILL HAVE TO GET THROUGH TO GET TO THE OTHER SIDE. I HAVE BEEN PROMPTED TIME AND AGAIN TO EMPHASIZE CERTAIN ASPECTS OF THIS AND HOW IT FITS WITH THE CURRENT LANDSCAPE OF RELEASES OF GLOBAL FUNDS FOR THE PURPOSE OF RECONSTRUCTION PROJECTS. THESE COME IN 3 STEPS. THE FIRST STEP IS PREPARATION, THE SECOND IS WEATHERING THE STORM, AND THE THIRD IS THE REBUILD. ALL IN ALL, WE TERM THESE AS THE RECONSTRUCTION PROJECTS SO YES THERE IS A GOOD REASON WHY THE INFLUX OF THE GLOBAL FUNDS IS REQUIRED NOW. I HAVE ALSO SAID WE ARE VERY LATE IN GETTING THIS OFF THE GROUND, AND THE BIGGEST REASON IS THAT THE TOP 1% REALLY WANTS TO SEE HUMANITY DECIMATED TO ABOUT 500 MILLION SOULS LEFT TO CARRY ON THE WORK AND BE THE WORKER BEES FOR THE ELITE IN THE FUTURE. IF WE HAD STARTED SAY 20 YEARS AGO, TECHNOLOGIES WOULD HAVE ALLEVIATED MANY OF THE ISSUES SURROUNDING THE EARTH CHANGES AND WE WOULD BE WELL PREPARED. WE ARE NOT. WE ARE JUST BEGINNING THIS PROCESS. I RECEIVED A LOT OF INFORMATION IN THE LAST TWO DAYS FROM BROTHERS AND SISTERS ALL OVER, AND WHAT IS IN STORE FOR US OVER THE NEXT DECADE OR TWO, AND I WAS ASKED TO SHARE THIS INFORMATION. ONE SUCCINCT POINT OF INFORMATION THAT GIVES A PRETTY STRAIGHTFORWARD PICTURE OF WHAT TO EXPECT WITH EARTH CHANGES AND THE RESULTING LIVES WE ARE TO HAVE CAN BE FOUND ON YOUTUBE. THIS IS A CLIF HIGH INTERVIEW AND YOU DEFINITELY WANT TO LISTEN TO THE PART WHICH TALKS ABOUT WHY ALL FOOD WILL HAVE TO BE GROWN INDOORS OVER THE NEXT 10 YEARS. IT ALSO EXPLAINS THE PURPOSE OF THE CHEMTRAILS AND THE TIME IT BUYS US BECAUSE OF THE SOLAR CYCLE THAT IS FLARING A BOATLOAD OF RADIATION ON OUR PLANET. PLANTS WILL BE HARD PRESSED TO SURVIVE. GO SEE THIS AT https://youtu.be/zEJLtSDXA7U?t=1h4m25s THIS IS A BASIC PRIMER ON WHAT IS TO COME AND WHAT TO EXPECT. OUR FOCUS IS ON GETTING THE MONEY AND PUTTING IT TO WORK FOR ALL OF US IN RESPECT OF ALL THE THINGS MENTIONED IN THIS INTERVIEW. PLEASE REVIEW IT AND UNDERSTAND WHAT WE ARE ABOUT TO EXPERIENCE. THIS IS THE REASON WHY I HAVE WRITTEN ABOUT SUSTAINABLE COMMUNITIES IN RESPECT OF LOCALIZED FOOD PRODUCTION AND LOCAL MANUFACTURING OF BASICS SUCH AS CLOTHES, METAL WORK, AND SIMILAR "MUST HAVE" ITEMS TO KEEP ALIVE IN SOME MEASURE OF STABILITY. THE SUN IS OUR GIVER OF LIFE AND ALSO A BAD BOY WHEN IT FLARES UP. THE SUN CYCLE HAS BEEN USED EVEN TO ENRICH THE 1% THAT FORMULATED THE SCAM OF CARBON TAX CREDITS. IT IS NOT HUMANS THAT ARE RESPONSIBLE FOR GLOBAL WARMING AND THOSE EFFECTS, BUT OUR BELOVED SUN. DO YOUR RESEARCH ON THIS AND YOU WILL GET THE PICTURE, NOT WHAT THE NEWSPAPERS TELL YOU ABOUT WHAT FACTORY IS RESPONSIBLE FOR THE CRAP WE ARE EXPERIENCING. THE GOVERNMENTS ALREADY KNEW ABOUT THIS BACK IN THE 1940'S AND SAT ON THEIR HANDS INSTEAD OF TELLING THE POPULATIONS TO GET STARTED ON THE PREPARATIONS. FRIKKIN GREED STRUCK HARD ON THAT ONE. SO MUCH MONEY TO BE MADE ON THE BACKS OF THE PEOPLE BY LEADING THEM DOWN CERTAIN GARDEN PATHS. THAT TIME IS ABOUT OVER AS THE REAL TRUTH IS COMING OUT NOT THE CONTRIVED NEWS NETWORK STUFF. TRUMP IS RIGHT IN RESPECT OF THE MEDIA IN SO MANY RESPECTS. ABOVE ALL, DO NOT PANIC. WE HUMANS ARE PRETTY GOOD AT FIGURING THINGS OUT AND GETTING THROUGH THINGS, AND THIS IS NO DIFFERENT. ONLY THE SCALE IS A TAD LARGER – GLOBAL. SURE WE KNOW SOME WILL LOSE THEIR LIVES, AND THAT IS INEVITABLE ESPECIALLY ON THE COASTLINES DUE TO UNMANAGEABLE WATER AND THE STORMS EXPECTED. HOW MAY DIED DURING THE HURRICANES? SAME THING BUT LARGER. HIGH GROUND IS GOOD, AND MANY HAVE BEEN TELLING EVERYBODY THEY KNOW AND DON'T KNOW TO GET TO HIGH GROUND. THIS IS HARD TO DO WHEN THE SUN IS SHINING AND THE BREEZE BLOWING AND THE WAVES GENTLY LAPPING AT THE SHORE. BUT IF WE HUNKER DOWN AND GET TO THE WORK AHEAD OF ALL OF US, WE CAN MAKE IT. THIS PLANET NEEDS US TO CLEAN IT UP OF COURSE, AND BUILD THINGS THAT MAKE SENSE AND ALLOW US TO SURVIVE IN RELATIVE COMFORT THROUGH THE TOUGH TIMES IF WE DO THIS RIGHT. WE WILL HAVE HELP FROM UPSTAIRS. SO PLEASE CONSIDER THESE THINGS. THEY ARE BEING BROUGHT TO THE FORE OF CONSCIOUSNESS NOW THROUGH THIS WONDERFUL MEDIUM WE CALL THE INTERNET. IT IS NOT ONLY TO PASTE YOUR PICTURE ON AND DO SHOPPING. THAT TOO WILL NOT LAST TOO LONG UNLESS WE CREATE SYSTEMS TO KEEP COMMUNICATIONS AND INFORMATION FLOW GOING. AS I KEEP SAYING, THERE IS MUCH WORK AHEAD OF US ALL AND BY GOLLY, WE WILL DO IT. I HAVE ALSO RECEIVED EMAILS GIVING THEIR SUPPORT FOR WHAT WE DO, AND I SHARE THEM WITH YOU. Dearest ZAP
I want to send you a deep heartfelt thank you for your unwavering commitment to us and Humanus. I for one don't know where I would have been on this GCR rollercoaster, had it not been for your inspirational, humoristic and honest updates twice a week - and your conference calls on Humanus/Landa along with Doug Jones and xxxx xxxxx. Thank you. Thank you. Thank you.
If some guru said the RV was happening tomorrow - and you had said nothing about the PPs, I knew the time had not come, as I think they are closely connected regarding the old corrupt financial system. I feel deep in my heart your sincerity, your honesty and you are a shining example of selfless service - in spite of all the garbage that gets thrown at you. But I guess some people just cannot fathom that anybody would really be so selfless, fighting and begging for others in need, working for something bigger than yourself; there must be some hidden agenda in what you say and do! It's so sad that people don't trust one another; guess their hearts are closed. I feel your heart through your newsletters. Thank you again for having the courage to step up, living on almost nothing and hold the torch in the darkness we all have lived through - on our way to liberation.
My heart soars in blissful anticipation of our birth into the new paradigm, the Age of Humanity. We're walking together and what good karma to be born and alive just in this grand and awaited moment for humanity!
You are a Great Soul. I'm honored to know you on this path prophesied for millennia.
Love and Light,
KB in Denmark ---------- Forwarded message ----------
From: RM
Date: Wed, Jun 6, 2018 at 9:44 AM
Subject:
To: goneforthfornow@gmail.com
Hi,
You don't know me but I have been following your articles for a couple of years now. I don't know much about the GCR or any of what its all connected too. I write this message to you today because I believe in your cause and I pray everyday that what you are waiting for comes through for you. To me, it's a sign from the Universe that our planet is moving forward in a whole new direction.
I know in my heart of hearts that what's about to break for you will break for all of us at the same time. In other words, what happens on a global stage, will also happen on a individual level as well. So when your life moves forward....so will mine but just in a different way. There is no way in life I can push you and not go with you at the same time. So that's why I push you with my energy because when you succeed, so do I.
I hope we both see our breakthrough come in real soon. We may never meet or walk in the same circle...but we both walked this journey separately and succeeded at the same time. We are all connected. Be Strong Brother and Stay Positive. Always Keep Moving Forward.
RM THANKS TO BOTH OF YOU FOR YOUR KIND WORDS. TOGETHER WE CAN MAKE ANYTHING POSSIBLE AND THAT IS THE BIGGEST THING THAT WE SHOULD BE FOCUSED ON. IT IS ABOUT THE "WE" PART. I THINK WE HAVE ALL GROKKED WHAT THE "I AM" PART IS AND ARE NOW PROGRESSING TO THE "WE ARE" PART. THIS IS WHERE BIG MAGIC HAPPENS. IT MAKES NO DIFFERENCE IF YOU ARE 2'-10" AND HAIRY ALL OVER, OR BLACK WITH PINK POLKA DOTS, WE ARE ALL INTRINSICALLY THE SAME INSIDE. IT IS ONLY OUR MINDS THAT CREATE DIFFERENCES. ONCE WE ENTER THE "WE ARE" THOSE THINGS DISAPPEAR IN FAVOR OF BIG SMILES. IN REGARD OF THE RV AND ITS LOWER TIER START IN HONG KONG AS I SAID A DAY AGO, THAT IS NOW PROGRESSING FORWARD WELL IN THE USA AND THEY ARE ALL PREPARING TO GET THOSE FUNDS RELEASED OUT. THAT WILL HELP FUEL THE PROJECTS TO A HUGE DEGREE. OUR FUNDS ARE ON THEIR WAY AS WELL BUT YOU SHOULD HAVE SEEN THE ROADBLOCKS PUT UP TO DELAY AND EVEN STOP US FROM RECEIVING THE FUNDS. WHAT A BUNCH OF GREEDY LOW LIFES. THEY HAVE LITTLE CONCEPT OF WHAT SHOULD BE DONE I GUESS AND FAVOR THEIR POCKET MORE THAN ANOTHER HUMAN BEING. VERY SAD. I AGAIN THANK YOU FOR ALL YOUR HELP AND SUPPORT OF WHAT WE DO. IT IS CRITICAL TO KEEP ALIVE RIGHT NOW AND PUSH AS HARD AS WE CAN TO GET OPERATIONAL ONCE THE FUNDS ARRIVE. WE ARE CONSTANTLY FIGURING OUT WAYS TO SURVIVE AND DO AS MUCH AS POSSIBLE TO BE READY FOR THIS BIG PUSH. THE MONEY WILL FUEL THIS EFFORT BUT THE IMPORTANT THING IS THE PEOPLE WE HAVE THAT ARE AT THE READY TO DIVE IN AND BEGIN THE WORK. YOUR CONTRIBUTIONS HAVE ALLOWED US TO GET TO THIS POINT AND WE WILL NOT DISAPPOINT. I WONDER WHERE ALL THE OTHER ORGANIZATIONS THAT PROFESS TO DO THE SAME THING WHILE SELLING SNAKE OIL HAVE GONE… THE FAMOUS FLYING PURPLE PIGS GOT TO THEM? I THINK MISS PHIPPS WILL HAVE SOMETHING TO SAY ON SUNDAY. GREAT THANKS, GOD BLESS AND KNOW WE LOVE YOU MORE THAN JELL-O. WE ARE SO LOOKING FORWARD TO THE WORK. LOVE AND LIGHT
IN OUR SERVICE
ZAP
"GOD IS; I AM; WE ARE"
"BE GOOD, BE LEGAL, TELL TRUTH"
JUNE 6, 2018
COPYRIGHT ZAP 2013-2018


Contributions Thank you for your support as we do our best to keep you up to date. We couldn't do this Without Your Help.!!! Please go to Paypal.com using the account address: goneforthfornow@gmail.com to support the cause. Please remember to click friends and family when sending. If you are not a member of paypal and sending a donation please send an e-mail to goneforthfornow@gmail.com so we can log you in and send you a Thank You. We appreciate all the help you continue to provide in keeping food on people's tables, medical needs met, computers running and shelter .
With Much Gratitude and Appreciation, Susan
Love and Kisses,
"The Office of Poofness"
ZAP, Susan and Staff


===== --hobie

Thanks to: http://www.rumormillnews.com
*****************
Out Of Mind
www.oom2.com

Admin





Posts

: 5345

---

Join date

: 2011-08-16


Location

: Woodstock Nation



now if they can just get their W-8 and W-9 paperwork submitted, everything will be great...remember, that is the hold-up...so it's just submitting that paperwork...
GURU HUNTER





Posts

: 1898

---

Join date

: 2015-08-13




---
Permissions in this forum:
You
can
reply to topics in this forum