Key Words
Adam Montana, AdminBill, Benjamin Fulford, Currency Exchange, David Schmidt, Dinar, Dinar Guru, Dinar Recaps, Dinar Rv, Dinar Scam, Dr Clarke, Frank26, Gary Larrabee,
Gurus, Guru Hunters, JerzyBabkowski
, Kaperoni, Kenny, Monetary Reform, Mnt Goat, My Ladies, Okie, Poppy, RamblerNash, Ray Renfrow, Redenomination, Revaluation, Ssmith, TNTBS, Tnt Tony, WING IT, We Are The People, Willis Clark, WSOMN, Yosef, Zap

POOFness for MAY 27: When We All BelievePosted By: hobie [Send E-Mail]
Date: Sunday, 27-May-2018 23:00:04
Hi, folks -

Received via e-mail:

=====

Subject: When We All Believe
From: "The Office of Poofness" <2goforth@humanus.ca>
Date: Sun, May 27, 2018 10:16 pm
Whitney Houston and Mariah Carey
"When You Believe"

https://www.youtube.com/watch?v=LKaXY4IdZ40&index=1&list=RDLKaXY4IdZ40

POOF SAID

Greetings and Salutations,

There's great tribulation in the earth and a lot of hand wringing going on because things are not looking that happy and are bleak. Don't focus upon all of that but focus more on how to remain patient and balanced to over come this temporary condition.

The efforts of hundreds has gone a long way to bring about the changing landscape for the planet and for the well being of earth's inhabitants. Hundreds have been working in as many different ways as you could ever imagine. Just be assured that those working closely at the top of the heap are aware of the issues and have first hand encounters to know that the money trail is hot and that the upending of the people behind the avalanche of pain and shortcomings has much to gain and a lot to lose. They are holding things off as long as they can and just be assured that the higher energies are also working on behalf of the masses.

We would hope that people would "get it" that having a massive amount of money isn't the end result wanted here. The end result is to begin to redefine the world and its inhabitants differently. There is much to do because focus has been on personal pleasures rather than on the community as a whole. I am not trying to bore you but to help you understand that it's another one of those treks in the wilderness thing and I see that now quite clearly.

We assure you that it is coming together slowly and with patience you will see this in your lifetime. Make no mistake about that; it has been a long time, that is a given, remember all the changes that will occur are major....P...


SUSAN SAYS

Dear Community,

War Isn't A Game That's Won

An ad I saw yesterday really ticked me off. It was of-

fering stuff that would help buyers have "the most fun"

on Memorial Day. That's trivializing the event.

There are also those who want to make our national hol-

idays celebrations of war, glorifications of war. I've talk-

ed with some old warriors who've been through the real

thing, and to hear them tell it, war--far from being roman-

tic--is as close to Hell as humans on earth can make it. War

is nothing to celebrate or glorify or romanticize... or ever

promote.

So, it's hard for me to see Memorial Day as just another

party weekend with picnics, cook-outs, and kegs of beer.

It's just not that kind of "whoop it up" holiday. Actually,

it isn't a secular holiday; it's a sobering Observance.

When the killing stops in a battle zone, there is gladness

and relief, but not much celebration. What celebration

there is is tempered by trying to save the bloody wound-

who're crying in pain...and with the dead who aren't. It

isn't a party atmosphere.

Memorial Day is for remembering how the War Depart-

ment trained military personnel whose duty it was to

knock on civilian doors, and to inform mothers, fathers,

wives, and children that someone they loved--someone

who had loved life as much as they--would not be com-

ing home alive.

Many wouldn't be coming home even in a casket. The

resting place of many would be in one of the serenely

landscaped military cemeteries around the globe. For

some, the sea was their tomb. The bodies of many ot-

hers were utterly destroyed. Memorial Day is for hon-

oring those who were deprived of their Earth lives.

The joys of the day should also leave room for apprecia-

ting those left with war-shattered minds and bodies. Men

and women whose wounds will never heal enough for them

to make patriotic speeches or march in a parade.

In our Memorial Day gratitude we can thank survivors of

wars, but they will probably say, "I wish you could thank

those who deserve it most--the ones who never returned."

-------0------


*This Bright Side is a revision of one written five years

ago.

I'm hearing much good news regarding the PP's movement.

We have entered into a phrase where it is quite possible that our collective patience is

about to be compensated.

Namaste,

Susan


DID YOU KNOW?

Good Evening.

For several weeks now there have been constant reports on the currency exchanges and historical asset redemptions having started or are beginning, depending on what geographical location of the world you may reside in or what volume you are transacting with such as sovereigns or the quote "Whales". All reports, some from very profound sources, seem to now agree that there is actual activity occurring and transacting. How and when these activities will translate to the public involvement and benefit remains the ongoing mystery and debate. Things overall appear to be great and moving in the right direction, that's the good news.

The bad news is the damage that has occurred to the mental and financial health of the majority of those involved at the retail or public levels. This "Roller Coaster Ride" of expectations, only to be let down over and over, has left a wake of destruction. The roller coaster gets higher and higher followed by a steeper fall each time. To the point now that we have become increasingly more cautious to believe the ride is over.

This is a risk/ reward scenario. The primary hope for gain or reward, is the financial wellbeing and security of our families and loved ones and the stability that follows. Ironically, the risk has been the financial wellbeing and stability of our families and loved ones. We have thrown caution to the wind. Decades of trial and error experiences and learning how to make the right choices to protect and benefit our families has been altered and redefined. Life decisions have been made based on speculation and fuzzy math provided by Intel sources whereas, pre-currency exchange or bond involvement, our decisions were based on solid facts and clear math to maintain stability in our daily lives. Lose a job get another one! Running low on money? Tighten up the spending or go make more.

Speaking for myself, when I entered into this arena ten years ago I had put enough away that the risk was minimal that my immediate family would ever suffer in any way. The reward was I could leave my footprint on the world and help save thousands if not millions from suffering another second. This decision I have made has morphed from self-interest to a calling. The family rarely gets what they want but they have what they need or have learned to get what they need. I cannot, in all good conscience, raise my station in life while I ignore the needs of the suffering because they can't get what they need. They need our help. My roller coaster has turned into a train on a straight and determined path.

My risk/reward scenario is now well balanced. The reward of ending the suffering of so many far outweighs any possible risk taken to achieve those ends. For those of you who entered into these events with good intentions and noble cause but have felt the backlash from the roller coaster of "it's only days away", I would suggest you take another look at your own risk / reward scenario. What is the reward you are looking for from your efforts and sacrifices? Is it the failure of personal gain that keeps you on the roller coaster? Or Is it the lack of vision to end global suffering that keeps you off the train?

That being said, those of you who have projects or new tech, please send a few lines or paragraph indicating your ideas and intensions. Not the entire project or business plan just a brief description to share. Let us show those who have lost their vision that even though you may lose your compass you can still know your way. Let's show the rest of the flock how many are truly committed to saving our humanity. Maybe it can help them redefine the term reward and we can fill up the train.

DJ


replytodj@mail.com





ZAP SAYS




HI ALL

I THOUGHT THAT THIS WEEK I WOULD BE ALLOWED TO SAY A FEW THINGS BUT THE MECHANICS OF WHAT IS GOING ON RIGHT NOW WITH THE RELEASES IS BEST LEFT UNSAID FOR GOOD SECURITY REASONS. RE-DIRECTION OF FUNDS IS JUST ONE PROBLEM EXPERIENCED BY THE MAIN SOURCES OF FUNDS COMING OUT NOW.

TALKING ABOUT IT MAKES NO SENSE RIGHT NOW AS SECURITY IS STILL A VERY REAL COMPLIANCE REQUIREMENT. IT IS GOING VERY WELL, AND WE CAN EXPECT ACTION NEXT WEEK. IT WILL BE THE START TIME OF ALL THE PROJECT SIDE THAT IS READY AND POISED TO BEGIN THE WORK AHEAD OF ALL OF US.

WE ARE VERY GRATEFUL TO BE A RECIPIENT OF SOME SETUP FUNDS TO GET US GOING AND GET THE OFFICES OPERATIONAL. THEY ARE SCHEDULED TO COME IN THIS WEEK, AND ONCE WE GET SET UP, WE WILL BEGIN THE REVIEW PROCESS FOR FUNDING THE PROJECTS THAT MAKE SENSE FOR OUR HUMANITY.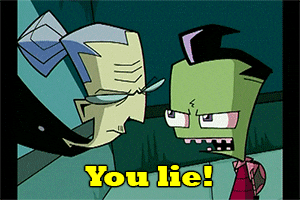 IN OUR ROLE, WE WILL REVIEW THE PROJECT, RECOMMEND FOR FUNDING, AND THE TRUST OR FOUNDATION WILL SET UP A FUNDING STRUCTURE TAILORED TO THE PROJECT NEEDS. FUNDING WILL BE PRETTY FAST IN OUR MODEL, AS THE TRUST COMPLIANCE IS VERY ROBUST AS IS THE SECURITY AND THEIR SPEED WILL BE AMAZING IN FINDING OUT WHO IS WHO IN THE ZOO. WE WILL MAKE SURE THE PROJECT IS PROPERLY SERVICED.

TECHNOLOGIES WILL BE SHARED AMONGST ALL PROJECTS TO ENABLE THEM TO TAKE ADVANTAGE OF ALL TECHNOLOGIES THAT WOULD ALLOW FOR THE SUCCESS OF THE PROJECT. THIS WILL SERVE INVENTORS WELL AS THEY WILL NEVER GET RAPED OR PILLAGED, AND WILL JUST BE ABLE TO GET ON WITH WORK AND DO OTHER THINGS THAN WORRY ABOUT THIS ASPECT. IN OUR ORGANIZATION MODEL, THIS SHARE OF TECHNOLOGIES IS BY CONSENT TO ALLOW CONTROL OVER THE TECH BY THE INVENTOR. HE'S THE GUY THAT WILL MAKE THE DECISION IN THE CASES WHERE THEY WISH TO KEEP CLOSER REIN ON WHAT THEY HAVE. THE TECH WE HAVE IS AUTOMATICALLY AVAILABLE TO ALL PROJECTS, BUT WE RESPECT THE INVENTOR AT ALL TIMES.

OUR BUSINESS ARCHITECTURE IS VERY SIMPLE YET VERY COMPLEX IN THE MECHANICS OF THE INFRASTRUCTURE TO PROVIDE SUCH A STREAMLINED APPROACH TO DEPLOYMENT OF PROJECTS QUICKLY AND EFFICIENTLY, AND WE ARE VERY HAPPY WITH THIS MODEL.

THESE TYPES OF MODELS SHARE SPEED OF DELIVERY AS A MAJOR COMPONENT, AND THE OTHER ORGANIZATIONS OUT THERE WILL BE SETTING THE PACE. THE START OF ALL THIS IS HERE, AND THE TRANSITION FROM LACK TO PROSPERITY WILL BEGIN. THERE WILL BE AN INCREDIBLE AMOUNT OF WORK TO BE DONE, AND THE MOVEMENT OF THE FUNDS WILL BE THE TOPMOST ISSUE THAT WILL BE VERY ACTIVE.

TO NOW, WE HAVE SEEN THE ABILITY OF THE BANKING SYSTEM TO SIPHON OFF EVERY POSSIBLE CENT THAT CAN BE MADE FROM THE PEOPLE IT SERVES. THEY ARE A FOR PROFIT BUSINESS PLAN IN A VERY AGGRESSIVE MODE. THIS AGGRESSIVE MODE HAS CAUSED THE FAILURE OF THE MOVEMENT OF FUNDS IN MANY CASES. THIS WELL DOCUMENTED FACT WILL CONTINUE IN THE NEW PARADIGM UNLESS IT CHANGES.

ONE OF THE MECHANISMS LEADING TO FAILURE IS THE BAIL IN PROCESS AS AUTHORIZED BY EUROPE AND USA AND OTHER COUNTRIES. IT CAN BE A VERY DEVASTATING THING TO HAPPEN TO ANYBODY WHEN THE BANK JUST TAKES YOUR MONEY AND CITES THE BAIL IN LAWS AS JUSTIFICATION. THESE THINGS ARE CRITICAL TO UNDERSTAND WHEN YOU RECEIVE MONEY. WHAT KIND OF STRUCTURE WILL YOU USE TO SAFEGUARD YOUR FUNDS AND ALLOW YOU THE USAGE OF THE FUNDS. IF YOU OPEN A REGULAR CHECKING OR CURRENT ACCOUNT WITH ANY BANK, YOUR MONEY IS NOW THEIR MONEY TO LEND OUT OR MAKE INVESTMENTS.

BUT HOW SAFE IS YOUR MONEY. IT IS IN THE BANK, RIGHT? IT IS SAFE. THAT'S WHAT THE BANK TELLS YOU. BUT HAS ANYONE CONSIDERED THAT IF THE BANK RUNS INTO A DIFFICULTY AND HAS TO SHUT DOWN OR GO BANKRUPT, WHAT ABOUT THEN? IS YOUR MONEY SAFE?

CONSIDER THAT YOUR BANK IS NOT AS SOLVENT AS YOU MAY THINK AND YOU ARE, BY GIVING THE BANK CONTROL OVER YOUR MONEY, JUST GIVING THEM YOUR MONEY WITH LITTLE IF ANY RECOURSE. A LEGAL BANK WITH A BANK IS LONG AND COSTLY. ESPECIALLY IF YOU NO LONGER HAVE ANY MONEY TO HIRE A LEGAL CHALLENGE.

IF THE BANK MAKES BAD LOANS OR INVESTMENTS, THEY CAN LOSE MONEY AND NOT BE ABLE TO COVER LOSSES. THEY HAVE NO CHOICE BUT TO TAKE YOUR MONEY AND USE IT TO BAIL THEMSELVES OUT. OH, YOU MAY GET TO BE A SHAREHOLDER OF THE BANK, BUT THE AMOUNT OF THE SHARE IS UNKNOWN. THE CURRENT SITUATION OF THE BANKS IS EASY TO SEE AS ALL YOU HAVE TO DO IS READ THEIR BALANCE SHEET ON THE WEB. THEY TELL YOU THEIR STATE. RIGHT NOW, THE BANKS LEND OR INVEST CLOSE TO THE ZERO COVERAGE POINT, AND CAN COVER ONLY A FEW CENTS ON THE DOLLAR OF THE MONEY THEY HAVE FROM DEPOSITORS. THE COVERAGE IS LIKE THAT. MOST BIG BANKS CAN NOT COVER ABOUT 95% OF THE DEPOSITS. THESE LINKS ARE USEFUL TO CONSIDER.

https://www.youtube.com/watch?v=vZ_-l2D9b98

https://www.youtube.com/watch?time_continue=5&v=zeG0oyNSpF8

WHAT IS YOUR COVERAGE? THE FDIC COVERS UP TO 100K I THINK LAST TIME I LOOKED. WHAT IF YOU HAVE 10 MILLION IN THE ACCOUNT. WELL, YOU WILL GET 100K OF IT BACK THROUGH THE INSURANCE SCHEMA. IN TIME. MAYBE.

THE ONLY WAY TO NOT GIVE YOUR CONTROL AWAY IS TO CONTRACT THE BANK TO BE YOUR FIDUCIARY AND KEEP YOUR MONEY SAFE. THIS IS A TYPE OF TRUST ESCROW SCHEMA THAT TAX ATTORNEYS ARE WELL VERSED IN, AND CAN ADVISE US IN THESE STRUCTURES. IT ALL DOES COME BACK TO THE STRUCTURE. IF YOU HAVE A PROPERLY DONE ONE, YOU CAN OPERATE SAFELY AND EFFECTIVELY KNOWING THERE IS NO HANG-UP TO YOUR PROJECT BUDGET SCHEDULES.

OUR SERVICES ARE STRUCTURED IN SUCH A WAY AS TO PROVIDE IMMEDIATE RESULTS, AND SO SHOULD YOURS.

I WILL LEAVE YOU WITH THIS AND A VERY LARGE THANK YOU TO ALL THAT ARE HELPING RIGHT NOW. IT IS SO DIFFICULT THESE LAST MILES AND ESPECIALLY ON THIS MEMORIAL DAY WEEKEND. BUT WE ARE ALL GOOD TO GO THIS COMING WEEK, AND WE ARE ALL LOOKING FORWARD TO THIS TIME OF WORK. THERE ARE SO MANY GOOD PEOPLE AND GOOD PROJECTS THAT IT JUST CAN NOT FAIL. THE MIX WILL BE FABULOUS.

I DO NOT KNOW HOW MANY OF YOU REMEMBER WHEN JAMES/POOF PASSED, BUT IT HAS BEEN FIVE YEARS NOW SINCE ONE DAY HE WAS HERE, AND ONE WEEK LATER PASSED OF MASSIVE CANCER IN EACH PART OF HIS BODY. YOU NAME IT HE HAD IT, SO THEY DID NOT TAKE ANY CHANCES.

JAMES CARED DEEPLY FOR THE PEOPLE AROUND HIM AND WAS ONE OF THE MOST INSIGHTFUL AND TAPPED IN GUYS I HAVE KNOWN, I WAS GRATEFUL TO CALL HIM BROTHER. HE AND SUSAN SHARED MANY VIDEO CALLS TO COMPARE NOTES AND HE WAS BANG ON THE BUTTON. YOU ARE SORELY MISSED.

THANKS BROTHER FOR BEING THERE FOR EVERYBODY, AND FOR BEING WITH US STILL. YOUR INSIGHT AND WISDOM TRANSCEND BOUNDARIES. THANK YOU FOR EVERYTHING YOU HAVE DONE AND WILL DO. SEE YOU ON THE OTHER SIDE.




I WILL LEAVE YOU WITH THIS AND A VERY LARGE THANK YOU TO ALL THAT ARE HELPING RIGHT NOW. IT IS SO DIFFICULT THESE LAST MILES AND ESPECIALLY ON THIS MEMORIAL DAY WEEKEND. BUT WE ARE ALL GOOD TO GO THIS COMING WEEK, AND WE ARE ALL LOOKING FORWARD TO THIS TIME OF WORK. THERE ARE SO MANY GOOD PEOPLE AND GOOD PROJECTS THAT IT JUST CAN NOT FAIL. THE MIX WILL BE FABULOUS.

GOD BLESS

LOVE AND LIGHT

IN OUR SERVICE

ZAP

"GOD IS; I AM; WE ARE"

"BE GOOD, BE LEGAL, TELL TRUTH"

MAY 27, 2018

COPYRIGHT ZAP 2013-2018





Contributions

Thank you for your support as we do our best to keep you up to date. We couldn't do this without your Help. Please go to Paypal.com using the account address: goneforthfornow@gmail.com to support the cause. Please remember to click friends and family when sending. We're still struggling to keep the lights on and food on the table. Unfortunately, there was been a delay in sending thank you notes ..... do expect to receive your acknowledgement this week.

Love and Kisses,

'The Office of Poofness"

ZAP, Susan and Staff





=====

--hobie

Thanks to: http://www.rumormillnews.com
*****************
Out Of Mind
www.oom2.com

Admin





Posts

: 5345

---

Join date

: 2011-08-16


Location

: Woodstock Nation




---
Permissions in this forum:
You
can
reply to topics in this forum