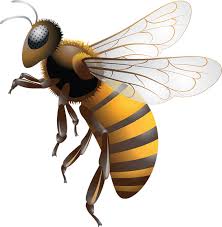 This seemingly endless RV roller coaster feels like its never going to stop at times
This weekend was especially hard for me .....I was hit with the same doubts and despair many of you are probably feeling.
I wish I could find the answers to all the delays.....but nobody seems to know.
Is the elusive "button-pusher" waiting on some mysterious future event to release the GCR/RV?
Are we waiting for Abadi to win today's election for another term????
Are the "cabal" still stopping it...
Are they waiting for Syria now to have all of Isis gone?????
Are they still arresting bad, evil bankers wanting to steal our money when its deposited in the bank??
Are we still waiting on our fiat currency to go away, and our US currency to become Asset or Gold backed??????
Are we waiting for all of the above to happen???????
Or is all of this just fiction made up to keep us busy while we wait??????
I have no answers. and its harder every day to find faith and hope...but whenever I lose faith and hope I reread these thoughts from Daz at TNT..may he Rest in Peace ..These words help me to keep going......I hope it helps you all as well.
---
ITS EASY TO BELIEVE IN JUST THE FACTS
I SUSPECT MUCH OF THE STUFF WE HAVE HEARD FROM ALL OVER THE NET OVER THE YEARS CONTAINS AN ELEMENT OF TRUTH..SOME MORE THAN OTHERS OF COURSE.
I DETERMINED LONG AGO THAT THERE HAVE BEEN VERY FEW DELAYS IN THE PROCESS. BUT THERE HAVE BEEN A LOT OF COURSE CORRECTIONS AND FALSE STARTS...AND THE RV WAS EVEN USED AT TIMES AS A TOOL TO PRY OPEN A FAULT OR WEAK SPOT THAT NEEDED REPAIR OR ARREST.
WITH ALL PROCESSES YOU MUST SET GOALS AND THOSE GOALS ARE MARKERS TO MEASURE PROGRESS TOWARDS A FINAL SUCCESSFUL RESOLUTION. SOMETIMES THOSE GOALS ARE HIT...AND SOMETIMES THEY ARE MISSED...BUT EITHER WAY YOU ADAPT, ADJUST AND TRY TO NAVIGATE A NEW OR MORE SUCCESSFUL PATH TO THE END OF IT...ULTIMATELY, IT IS JUST A PROCESS.
I ALWAYS GO BACK TO A SINGLE PIECE OF INFORMATION THAT IN PART, SHOWS CLEARLY A FEW SIMPLE FACTS. AND FOR ME, ITS THE FOUNDATION OF MY CONFIDENCE AND TRUST.
WITH THAT SAID, LETS LOOK AT WHAT WE "KNOW".
IRAQ HAS ALWAYS BEEN A WEALTHY, RICH CULTURE WITH A STRONG HERITAGE AND SIGNIFICANT HISTORY.
IRAQ ALWAYS HAD AMPLE RESOURCES AND A STRONG ECONOMY... IN ITS OWN RIGHT.
THEIR MONEY ALWAYS HAD VALUE, HISTORICALLY AND CONSISTENTLY.
DUE TO PRESSURES TO ENACT A LIBERATION OF IRAQ AND EFFECT A REGIME CHANGE...A COALITION OF NATIONS "TURNED OFF THE MONEY (DINAR)" AS PART OF A WAR EFFORT AND STRATEGIC ASSAULT TO DEBASE THE FINANCES OF REVOLT, RESISTANCE AND INSURGENCY AGAINST THAT CHANGE IN 2004.
THERE WAS, AND STILL IS, A PLAN TO GIVE REBIRTH AND REVITALIZE THAT ECONOMY, INFLUENCE THAT CULTURE AND, EVENTUALLY EMBRACE IRAQ, ITS PEOPLE AND THEIR WEALTH AND TRADE INTO THE GLOBAL ECONOMIC FOLD.
AND, WHEN A SATISFACTORY CONDITION AND ALIGNMENT OF ALL THE VARIOUS INTERESTS AND POWER STRUCTURES INVOLVED HAVE REACHED A POINT OF REASONABLE SATISFACTION THAT THEIR INTERESTS AND GOALS ARE MET... THEY WILL JUST AS SIMPLY.... "TURN THE MONEY BACK ON".
IT WILL ALL COME TOGETHER WITH A PUBLIC RELEASE AND PERMISSION FOR ALL OF US TO EXCHANGE IN ANY MANNER WE WANT, ALMOST ANYWHERE WE WANT...AND IT WILL BE A SAFE, ORGANIZED, ULTIMATELY FAIR AND REASONABLY SIMPLE BUSINESS TRANSACTION.
HANG IN THERE BUT...KEEP LIVIN'.
WE'RE READY WHEN THEY'RE READY.
DAZ
---
I'm praying this happens soon for everyone in Dinarland......and may this be the month where all our lives will change forever

Ssmith

GURU HUNTER





Posts

: 20038

---

Join date

: 2012-04-10



Remember that Daz keeps highlighting, 'what we know,' but she lacks basic math/econ understanding (turning money off and on...are you in kindergarten?)...plus, she has worked for Renfrow for years, so she's completely discredited...

ReapAndSow73

GURU HUNTER





Posts

: 1898

---

Join date

: 2015-08-13



What we know: There is no GCR/RV, no Cabal, no mythical button pusher, no plans to make US or any other currency gold or asset backed. Guru's lie, their sycophants repeat the lies, and the gullible are taken advantage of.
*****************
Trust but Verify --- R Reagan

"Rejoice always, pray without ceasing, in everything give thanks; for this is the will of God in Christ Jesus for you."1 Thessalonians 5:14–18 

Kevind53

Super Moderator





Posts

: 27217

---

Join date

: 2011-08-09


Age

: 20


Location

: Umm right here!




---
Permissions in this forum:
You
cannot
reply to topics in this forum