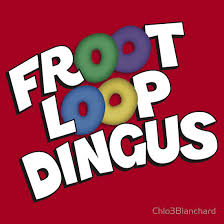 Security Advice for Global Currency Reset Event
Straight messages to the Cabal Deep State who are preventing GCR Event: No more man-made law on Earth applied in this events! From now only using Universal Planet Law of Living.
The Military & Government in all Nations must send that message to the cabal → Anyone who are disrupting the event will be arrested first, talk & judge latter. All of them have connect to "human trafficking network" if not direct then indirect. Here including both in persons, companies and mainstream media => If needed shut down all for lying human & trying to kill human. Use that as a reason to the public.
The card need to be play here is: Full Human Body disclosure, human function, the cause of all diseases, how to heal all & immortal life secret.
I do not care who the hex they are or even in their "survival mode", but they are clearly violating both universal law of any planet living & free will of each individual person.
Transfer them to the Hollow Earth or any isolated island first, judge latter => If they are really "clean & clear" then give them free tons of money (of course fiat digital money).
Back to normal public eyes view, in previous post I already suggested regions hub & each Nation money system. Now let talk about everything.
You cannot put all in one block chain or what ever system.
Technical:
– Using NewSQL as database store (mixed of mysql and nosql)
– Have 3 Separate system:
+ Bank account. Example have 11 or 12 numbers.
+ Offline physical bank card: for ATM, POS. Example have 14 or 15 numbers.
+ Online bank card: for physical goods, services buying online. Example have 17 or 18 numbers. Or even allow use like VCC (Virtual Credit Card).
– Do not store person address in banking system, for the job of finding criminal in hand of police & military, not the "bankster" who are mostly has been hjacked already around the world.
I am not sure about the security behind the screen or even who really control the gold & their purpose so above is just a brief suggestion, for now I really care what happened only after the Catastrophe in 2021. Because no any Nation Government show any sign of care at all.
Public Daily Life:
Basic needed for human life like Foods, Water, Air do not decrease when you announce physical goods physical money, digital goods digital money system.
The only thing loss is stupid jobs, that why I already asked each nation have "Foods Bank" long ago.
Most of them have to go to farm or go to collect rubbish manual if want have money.
Sorry but that reality is a must, you cannot live in illusion life without care for Nature Earth forever.
That is why I still do not understand why no Zimbabwe Money Note exchange yet ! The Groups behind the GCR have absolutely no brain !!!
Even go organic farming or building house using 100% organic natural material or just simply collect plastic rubbish, you need somewhat setup a company. For the most needed area you need to have Visa/Passport, long long process. While the deadline is just 2021.
Each Nation Government if want to attract "good smart people" must setup new type of company where volunteer pay tax 50% or more, in exchange or "public records of shareholder, director", flexible in filling tax, some stupid Nation even forced company filling tax 4 times per year.
Many people said if you do nothing wrong then you need not to worry, is that China policy right?
Sorry but we do not living in "criminal free" society yet, so the knowledge smart people like me will never do any projects if public info & security are not guaranteed.
But frankly, it has little help & little effect. If you want to change any Nation to better way head back to nature, the Government must have clear better policy instead.
As I said earlier, what I most disappointed most is the people behind GCR event do not have any connect & community with the "internet group" & think they know everything.
2021 Catastrophe may or may not come if you fully understand the whole Earth living system & have the right policy but must be ON TIME.
There is nobody better than me for the impossible quest to change the "written stone prophecy" in the Bible.
The time is shorten, 35 months earth calendar left remain.
Regard,
Messiah – Mahdi – Maitreya – Udumbara Flower Holy King

Ssmith

GURU HUNTER





Posts

: 20038

---

Join date

: 2012-04-10



One thing for sure, he's got nothing to fear from Zombies ...
*****************
Trust but Verify --- R Reagan

"Rejoice always, pray without ceasing, in everything give thanks; for this is the will of God in Christ Jesus for you."1 Thessalonians 5:14–18 

Kevind53

Super Moderator





Posts

: 27217

---

Join date

: 2011-08-09


Age

: 20


Location

: Umm right here!




---
Permissions in this forum:
You
cannot
reply to topics in this forum