Canadian humanitarian worker Peter Dalglish arrested in child sex investigation in Nepal, police say
In what is becoming an all too familiar story, another charity worker has been arrested in connection with child sexual abuse.
On April 8th, world renown Canadian humanitarian Peter Dalglish was arrested in Nepal on suspicion of pedophilia.
At the time of his arrest at a home in a northern district of Kathmandu, Dalglish was in the company of two minor Nepalese girls, one 12 and the other 14 years of age. According to the CIB (Central Investigation Bureau) of the Nepal Police who made the arrest, the two girls were "rescued" from the home and that they had been lured with promises of education and travel abroad before they were sexually abused.
[Peter Dalglish] is being investigated for child sexual exploitation abuse.
-CIB Chief Pushkar Karki
Nepalese authorities are investigating the matter further to determine if there are more children who may have been victimized by Dalglish.
Global News
Note: There are conflicting accounts pertaining to whether Dalglish was in the company of 2 boys or 2 girls. What is certain is that the children were minors.
According to the Kathmandu Tribune, Dalglish has been working with an organization called the Himalaya Community Foundation for the past 2 years. The focuses on providing education, water sanitation and selects local children for tutoring and in some cases to take them abroad.
According to Nepal's law, Dalglish will be sentenced to jail for 15 yearsand has to pay compensation to the victims too.
Kathmandu Tribune
Presently, authorities are detaining the 'humanitarian' for 25 days while they conduct a "rigorous" investigation.
The CIB released the following statement in relation to the matter.
"We cannot disclose what we have found right now but we can assure you that we will produce our findings to the court after the detention time is over. The court will then decide the punishment to Mr. Peter Dalglish accordingly."
Kathmandu Tribune 2
Peter Dalglish's humanitarian resume is substantial and his arrest comes as a shock to many in the field.
A Brief resume of Dalglish's Humanitarian History
First humanitarian mission: African famine in 1984,
Dalglish was instrumental in airlifting supplies from Canada to Ethiopia.
Street Kids International Charity: Founder and Director,
Est. 1988 (SKI – Merged with Save the Children Canada in 2015)
National Film Board of Canada and SKI:
HIV/AIDS prevention cartoon "Karate Kids" (1988-1990)
World Health Organization: Senior Urban Advisor to the WHO
in Liberia, Africa (2016)
United Nations: Representative in Afghanistan and Nepal (2010-2014)
Skateistan: Chairperson International Board
Afghan Institute of Music (Kabul): Advisor
Ashoka Canada: Board of Directors
Trails Youth Initiative: Co-founder
Honors and Degrees
The Order of Canada: 2016 recipient of Canada's highest civilian honor
for his humanitarian work.
Honorary Degrees: Recipient of 3 honorary degrees
Awards: The Fellowship of Man Award & The Dalhousie Law School
Weldon Award for Public Service
Stanford University- Graduate
Dalhousie University – Law graduate
Author: The Courage of Children - My Life with the World's Poorest Kids
Peter Dalglish has been involved in humanitarian work for decades
and a popular keynote speaker for youth programs around the world.
Scrubbing Social Media
Ever since the announcement of his arrest in Nepal last week, organizations have been quick to distance themselves from Dalglish. UN spokesman, Stephane Dujarric stated that Dalglish has no current affiliation with the UN or its programs.
"We stand strongly against any sexual abuse."
"Any allegations need to be thoroughly investigated."
As would be expected, Peter Dalglish's social media accounts were quickly taken down and it appears that an effort to scrub his name from the internet is well underway.
The Twitter account used by Dalglish, @PeterDalglish1, has been deleted.
Peter Dalglish Short Biography – Dulwich College Shanghai – ERROR 404
Some Canadians have already been asking if and when the government of Canada will revoke Daglish's 2016 Order of Canada Award.
blazing Dalglish-letter-with-justin.jpg
blazingcatfur.ca
Despite efforts to remove potentially incriminating information and photos from the net, traces of Dalglish's digital past remain
Here's a compilation of some of the photos still available, many of them feature Dalglish with youths from around the world.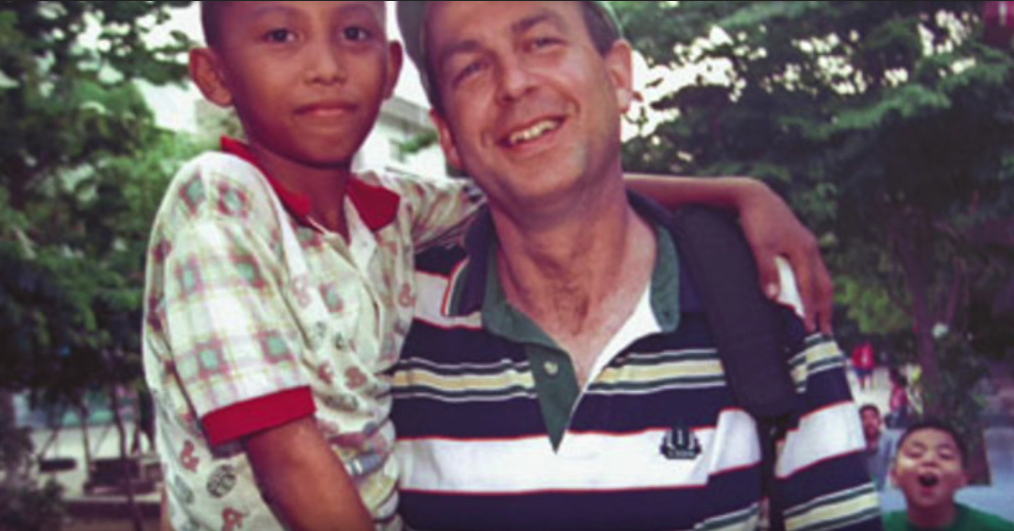 https://steemitimages.com/0x0/https://steemitimages.com/DQmb7dgvSFBSqXhUrPhNAeoh9fRL6JdydFU8j6zKEf9sZ6A/PeterDalglish1%20%20%20Twitter%20Search(1).png
https://steemitimages.com/0x0/https://images-na.ssl-images-amazon.com/images/I/61k8oGdpdGL.UY200.jpg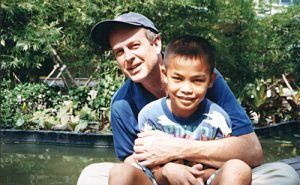 Inspirational Person  Peter Dalglish   YouTube.png
PeterDalglish1   Twitter Search(1).png
dalglish in qatar.jpg
dalglish tweet3.jpg
UWC students whom i met this week.jpg
With Asadullah (3).jpg
Peter Dalglish on Twitter   The Special Representative for  UNMEER today in Monrovia visited a high school than just reopened after 8 months. http   t.co hdys9bXXvh .png
peter dalglish street kids international   Google Search(1).png
The Promise of Foreign Travel
Lori Handrahan on Twitter   Remember  pedophiles groom the parents   community first to gain access to the children. Former Sr  UN official  Peter  Dalglish from  Canada arrested in  Nepal on child sex abuse charges.  M.png
From the sparse information available at this point, one passage stands out in particular - the "promise of education and foreign travel" allegedly used to bait his prey.
With this in mind, here's how a student from Hornbill School Brunei in Nepal describes a visit by Dalglish to their school in 2016.
Peter Dalglish, a renowned humanitarian, visited our school on Friday 23rd September. He has acted in loco parentis for a Nepali boy, Krishna now 18 years of age for the last 9 year for a Nepalese boy, now 18, accompanied him. With more than 80% Nepali children in our school, Peter will find our school really interesting and thought it was like a 'little Nepal'. Likewise, our children was very much inspired by his work he does as the founder of Street Kids International and more recently with regards to earthquake relief in Nepal. This was certainly an opportunity for all of us to learn what love and values in action can achieve.
hornbillschool.com
hornbill school1.jpg
In case you're wondering, the term loco parentis is Latin for 'in place of the parent'. A more concise definition of loco parentis refers to:
The legal doctrine under which an individual assumes parental rights, duties, and obligations without going through the formalities of legal adoption.
legal-dictionary
This means that Dalglish has been playing a parental role with this Nepalese boy named Krishna since he was 9 years-old. No one is claiming that this boy has been abused but the relationship is distressing considering the accusations and will no doubt be scrutinized by investigators.
Here's a photo of Dalglish greeting two Afghan boys who traveled to Germany to join him. As Dalglish's Twitter account has been deleted, it's uncertain as to the nature of the boys' trip to Germany.
peter dalglish street kids international   Google Search.png
Details Pending
Edit 1   Peter Dalglish   Old photo style.png
Although the allegations of pedophilia are disturbing we still don't know much about the charges against the founder of Street Kids International. However, the statements made by the CIB make it clear that evidence will be presented to the courts. It would suggest a certain amount of confidence in the case against Dalglish as punishment is expected.
The court will then decide the punishment to Mr. Peter Dalglish accordingly.
If the allegations of child sexual abuse against Mr. Dalglish are substantiated, then we can add yet another children's charity to the growing list of tainted organizations where predators gain access to the most vulnerable children in society.
Image credits:
YouTube
Twitter
Twitter
Google Images
ScottMurray.com
Blazingcatfur.ca
Hornbillschool.com
thimunqatarpress.org
earcos.org
thriftbooks.com
V4V-Layer-0-power-heal-placebo_feature-Plain-BG.gif
Vapid-Bleed-NEW-IMPACT2.gif