KTFA

Monday Night KTFA CC 4-9-18

The first part is business Promo and the second part is Dinar/Iraq Intel

PLAYBACK # : 641.715.3639 PIN: 156996#
https://fccdl.in/u3VWrwYMMr
https://livestream.com/frank26/events/8151034
Some Highlights from KTFA Monday Night CC: 4-8-18
Frank: IMO There is nothing left to study as far as the progression of the monetary reform.
It was supposed to happen in first quarter. (Jan. 1- Mar. 31)
IMO We are in limbo in April and there are elections approaching in May.
IMO We are at the edge of cliff as far as the monetary reform is concerned.
The governonr of the CBI says to the Iraqi media that they are ready to lift the 3 zero's.
IMO.. We believe that some firms in Iraq have been given notice of preparation within 24 hours of when they are to turn on their ATM machines.
IMO We just need to wait for it.
Walkingstick tells me that we can't get any closer than we are right now.
I believe that it is finished and this is the moment.
---
Samson » April 10th, 2018

Iran unites the official currency exchange rate with the open market
10th April, 2018
Announced the official Iranian media on Tuesday that Tehrat united between the official exchange rate of the currency and the price in the open market with the riyal fall to its lowest level ever yesterday due to fears of the return of sanctions.
The dollar rose over the day from 54,700 riyals to 60,000 riyals on the open market in Tehran on Monday. The dollar hit 36,000 riyals in mid-September. After an emergency meeting of the Iranian cabinet, state media quoted First Vice President Leshak Jahangiri as saying that as of Tuesday, the dollar would be 42,000 riyals in both markets and all business activities.
Iran has sought to unify the open market exchange rate, which is used in most commercial transactions, and the official exchange rate, which is subsidized and is used only with government institutions and some priority commodity importers.
Jahangiri said that as of today, the government will not recognize any exchange rate except the official price. "Trading dollars at an informal price will be against the law."
US sanctions lifted after Iran's nuclear deal with world powers are expected to resume in 2015 unless US President Donald Trump renews sanctions on May 12. LINK
Oil surges more than 1% on hopes of a possible trade dispute between China and the US
10th April, 2018
Oil prices rose more than 1 percent on Tuesday to continue strong gains in the previous session on hopes of resolving a US-China trade dispute without hurting the global economy.
However, prices remain within recent ranges as oil markets continue to face an oversupply that puts pressure on producers to keep their prices competitive in order not to lose market share.
US crude futures rose $ 69.62 a barrel, up 96 cents, or 1.4 percent, from the previous close.
US West Texas Intermediate crude futures advanced $ 64.31 a barrel, up 89 cents, or 1.4 percent.
The gains, after rising more than 2 percent in oil prices on Monday, are recovering from a 2 percent drop on Friday.
Chinese President Xi Jinping pledged on Tuesday to open up his country's economy further and cut import tariffs in a letter that adopted a conciliatory tone on rising trade tensions with the United States.
Crude prices have seen volatile trading recently due to fears of a long-term trade dispute between the world's two largest economies and uncertainty about the balance between supply and demand in world oil markets.
Apart from the trade dispute, oil markets are concerned about the possibility of renewed US sanctions on some of the major producers of crude LINK
Governor of the Central Bank of Iraq participates in the meeting of Governors of the Arab Monetary Fund
April 10, 2018
The Governor of the Central Bank of Iraq, Mr. Ali Mohsen Ismail and his accompanying delegation represented Iraq with the Ministry of Finance at the 41st annual meeting of the Board of Governors of the Arab Monetary Fund held in the Dead Sea area of ​​the Hashemite Kingdom of Jordan for the period 10-11 April 2018.
During this meeting, a number of important topics were discussed. The most important of these was the system of settlements and clearing for Arab payments, which would provide an environment for financial transfers between the Arab countries and thus enhance Arab trade and Arab economic integration.
For its part, the Fund has paid great attention to the achievement of cooperation and exchange of experiences in the field of monetary policies among the Arab countries and coordination of their positions in international forums and meetings as well as strengthening coordination between central banks and Arab monetary institutions in various fields related to the work of these banks.
He also stressed the assistance in exchanging experiences and experiences between central banks, and thus these steps will achieve monetary cooperation among Arab countries in order to reach a common formula in the construction of monetary policies.
https://cbi.iq/news/view/668

Ssmith

GURU HUNTER





Posts

: 20038

---

Join date

: 2012-04-10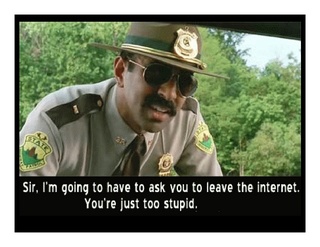 *****************
Trust but Verify --- R Reagan

"Rejoice always, pray without ceasing, in everything give thanks; for this is the will of God in Christ Jesus for you."1 Thessalonians 5:14–18 

Kevind53

Super Moderator





Posts

: 27217

---

Join date

: 2011-08-09


Age

: 20


Location

: Umm right here!




---
Permissions in this forum:
You
cannot
reply to topics in this forum