Key Words
Adam Montana, AdminBill, Benjamin Fulford, Currency Exchange, David Schmidt, Dinar, Dinar Guru, Dinar Recaps, Dinar Rv, Dinar Scam, Dr Clarke, Frank26, Gary Larrabee,
Gurus, Guru Hunters, JerzyBabkowski
, Kaperoni, Kenny, Monetary Reform, Mnt Goat, My Ladies, Okie, Poppy, RamblerNash, Ray Renfrow, Redenomination, Revaluation, Ssmith, TNTBS, Tnt Tony, WING IT, We Are The People, Willis Clark, WSOMN, Yosef, Zap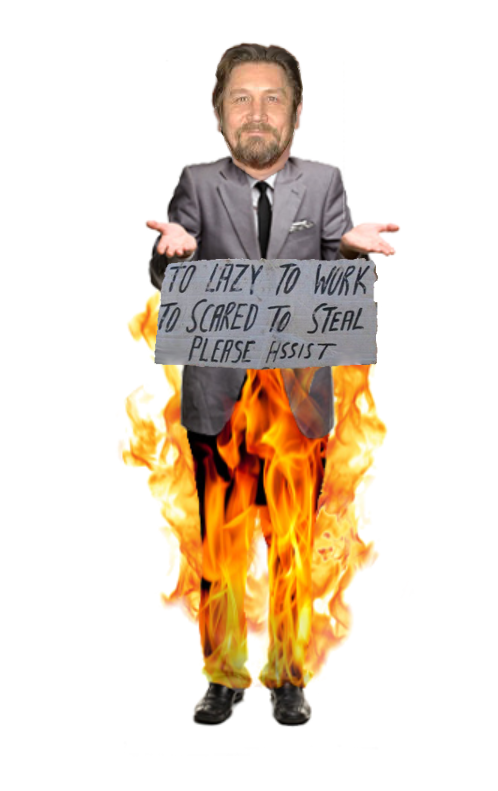 POOFness for APR 6/7: E-mail from Zap
Posted By: hobie [Send E-Mail]
Date: Saturday, 7-Apr-2018 03:32:41
Hi, folks - Received lat evening from Zap, via e-mail; I'll replace this with the 'official' Poofness version sometime Saturday. Paypal donations can be made to the goneforthfornow@gmail.com account. =====

HI ALL, FIRST OF ALL, THANK YOU FOR THE HELP YESTERDAY. IT SAVED LIVES AND WE ARE LOOKING TO KEEP EVERYBODY ELSE AND ME UNDER A ROOF AND FED. WE HAVE ONE MAJOR EMERGENCY WITH MARY AND HER BLOOD COUNT IS DANGEROUS UNDER 4. SHE NEEDS IMMEDIATE INTERVENTION AND BLOOD TRANSFUSION TO SAVE HER LIFE. THIS WILL DEFINITELY BE THE LAST TIME FOR SUCH THINGS AS TODAY I GOT THE FULL STORY FROM THE BIG GUYS IN CHARGE OF THE MONEY, AND IT IS NOT WHAT I EXPECTED. I CAN SHARE A BIT BUT NOT ALL THE DETAILS.
REMEMBER ABOUT A YEAR AGO WE WERE ALL EXCITED THAT THE FUNDS WOULD ARRIVE THEN AND WE WOULD GET TO WORK? THEN ALL OF A SUDDEN THE BANK IN EUROPE FROZE THE FUNDS AND WE GOT NOTHING? I UNDERSTAND WHY NOW FROM MY CONVERSATION TODAY. THE MAIN TRUSTEE THAT WAS DOING THE RELEASE AND FUNDS TRANSFERS FORGED A FEW DOCUMENTS AND REDIRECTED THE MONEY TO OTHER ACCOUNTS. THE DOCUMENTS WERE FLAGGED AND DEEMED FRAUDULENT, AND THAT FROZE THE MONEY AND THE INVESTIGATION BEGAN. OVER THE LAST YEAR WE HAD MANY FALSE STARTS AS INFORMATION COMING FROM THE BANK IN THIS REGARD WAS POSITIVE THAT THEY GOT EVERYTHING DONE, AND TO EXPECT FUNDS RELEASE ON DIFFERENT DATES. THIS CREATED A HUGE YO-YO EFFECT FOR US AND WHAT A ROLLER COASTER IT WAS. MANY SUFFERED, AND WE LOST A FEW TEAM MEMBERS AND FRIENDS OUTSIDE OF THE INTERNAL MEMBERS. ALL BECAUSE OF GREED BY THIS JERK.
TODAY, THAT INVESTIGATION IS OVER AND WARRANTS FOR ARREST HAVE BEEN ISSUED FOR HIM AND A FEW OTHERS INVOLVED, AND THE FUNDS CAN NOW CONTINUE ON THEIR WAY TO US AS I SAID A DAY OR SO AGO WHEN WE GOT THE FORMAL RELEASE. NOW I KNOW WHY WE FINALLY GOT THE RELEASE. I GUESS YOU CAN CALL THIS PART OF THE CLEANUP THAT HAS BEEN ONGOING FOR A WHILE, INCLUDING SOME FOLKS ON THE INTERNET. DO YOU KNOW THE WEBSITE http://www.thewhistleblowers.org ? A LOT OF PEOPLE WERE PROFILED ON THIS WEBSITE AS BEING BAD GUYS AND BLACKLISTED AND ALL THAT STUFF. AS THE CLEANUP CONTINUED, THE OWNERS OF THIS WEBSITE, DAVID REA, U.S. CITIZEN AND SANJAY KALPOE, DUTCH CITIZEN WERE FOUND TO BE THE REAL BAD GUYS THAT WERE SMEARING OTHERS AND HIDING THEMSELVES. "This website and its owners are already known for publishing information that does not correspond to reality and have not been adequately proven. The site is owned by David Rea, U.S. citizen and Sanjay Kalpoe, Dutch citizen. The page "http://www.thewhistleblowers.org", is housed in a pirate servers company whose owner has already served prison sentences. Also the owners and managers of the website, David Rea and Sanjay Kalpoe have been several reports of fraud and comply with pending imprisonment. So it's not the best example to say who is right or wrong. They leverage their contacts to offer investment programs that are pure scam." IT JUST PROVES THAT YOU HAVE TO BE CAREFUL OF WHAT IS SAID ABOUT OTHERS ON THE INTERNET. YOU CAN PUBLISH ANYTHING YOU WANT, INCLUDING THAT LITTLE BILLY IS A PEDOPHILE AND GET AWAY WITH IT UNTIL SOMEBODY DOES A LOT OF LEGAL AND OTHER WORK TO TAKE THE INFORMATION IS OFF. AND LITTLE BILLY IS 6 YEARS OLD SO NO CHANCE OF HIM BEING A PEDOPHILE, BUT HOW LONG WILL THAT STICK ON HIM IF HIS CLASSMATES FIND OUT? TO BE DISCERNING TAKES ON A WHOLE NEW DIMENSION. THIS IS BOTH A SAD DAY AND A HAPPY DAY FOR US LEARNING THAT WE WILL HAVE THE FUNDS NOW, AND SAD BECAUSE A TRUSTED INDIVIDUAL AT THE TOP DECIDED GREED WAS BETTER THAN HELPING OTHERS.
SO I AM STILL NAKED AND HAT IN ONE HAND ASKING FOR YOUR BENEVOLENCE IN KEEPING EVERYBODY ALIVE AND KICKING, AND SAVING A LIFE. I HAVE NO OTHER WORDS TO IMPART AND CRYING OVER THE INCREDIBLE SELFISHNESS OF THIS GUY THAT HARMED SO MANY.
THANK YOU AND GOD BLESS YOU. LOVE AND LIGHT IN OUR SERVICE ZAP



=====


[size=16]--hobie

[/size]

Thanks to: http://www.rumormillnews.com
*****************
Out Of Mind
www.oom2.com

Admin





Posts

: 5347

---

Join date

: 2011-08-16


Location

: Woodstock Nation




Well looky there. "Mary's" Gaming Addicted Caretaker isn't playing his phone games any more. LMAO!




Sure does look like Larry doesn't want that kind of attention any more.

http://www.oom2.com/t52554-jerzy-zap-and-the-saga-concerning-mary-found



Looks like the first mention of Mary is Sept.13th, 2016 but I just did a quick look here in the archives...


ZAP SAYS 

HI ALL, 

I HAVE RECEIVED A FEW EMAILS ASKING WHY I KEEP ASKING FOR HELP, AND WHY DON'T I GET A JOB. I WISH I COULD REALLY, BUT THAT WOULD MEAN I WOULD HAVE TO ABANDON THE WORK TO DATE AND THAT'S A FEW YEARS OF HOURS AND HOURS THAT WOULD WASTE. AT TIMES I LONG FOR SIMPLER DAYS, AND THEN THE CELL RINGS. 


BY ASKING, I AM TRYING TO SUSTAIN THE TEAM SO THAT WE HIT THE GROUND RUNNING. THIS HAS BEEN DIFFICULT AND SOMETIMES IMPOSSIBLE. WE HAVE LOST PEOPLE, AND WE ARE ON THE VERGE OF LOSING MORE. RIGHT NOW, MARY IS STUCK WITHOUT SHELTER STARTING TOMORROW, AND LAYING HER FLAT IN A CAR WITH THE OXYGEN BOTTLE AND ALL THE THINGS THAT KEEP HER ALIVE IS NOT AN OPTION. I AM REALLY TIRED OF COMING TO YOU GUYS AND ASKING TO GET OVER THE HUMP AND KEEP PEOPLE ALIVE
http://www.oom2.com/t41118-poofness-for-sept-13-to-help-or-i-will-keep-up-my-internet-panhandling-until-you-do



Here we have a plea for Lisa. 

Sept. 17th, 2016:
BUT WE HAD TO GET THERE AND, AND NOW WE ARE HERE. WE ARE IN A DESIGNATED WINDOW OF TIME FOR THE FIRST TRANSFERS TO COMPLETE, AND THIS IS THE FINAL STEP. USUALLY, WHEN WE GOT HERE BEFORE, A CATASTROPHE HAPPENED THAT AFFECTED THE RELEASE. THIS HAS ALREADY BEEN SURPASSED AS THE FUNDS ARE RELEASED, NOT JUST "ABOUT TO BE" RELEASED. WHEN THE FUNDS HIT, YOU KNOW I WILL STOP ASKING, BUT IN THE MEANTIME, HERE I ASK FOR LISA. 

Hello little brother, XXX told me that the wires will begin on Tuesday, I tried to convince the Manager tonight to give me until Tuesday to pay but she said: "impossible, we are full and have people on the waiting list" - I have the feeling that our long awaited prosperity will start next week from different sources, we just have to survive this weekend, I'm praying very hard for it, can you please help me one more time ? - thank you, God bless you, I love you (hug) 

SHE IS IN A BAD PLACE AND I CAN NOT HELP HER WITH ZERO RESOURCES. SHE IS ONE OF OUR PROFESSIONALS THAT LOST HER HOME LIKE SO MANY. MARY, ON THE OTHER HAND, IS OK THANKS TO YOU (AS WELL AS A FEW OTHERS). 

Larry: First, thanks from my heart in getting her the $300. I told her sister already and she again cried over the phone and was so thankful to U to help. At least she can sleep in air conditioned room and try to survive another weekend. Her doctor visited her today and could not believe she is still alive. So she is trying hard. 

SHE IS GOOD FOR NOW AND TODAY, ANOTHER SISTER CAME IN WITH A PLACE FOR HER FROM A DEVELOPER SHE KNOWS THAT COULD GIVE HER A BASIC FURNISHED TIME SHARE CONDO FOR A MONTH FOR JUST COST OF ELECTRICITY AND CLEANING. I AM ABSOLUTELY RELIEVED. 
http://www.oom2.com/t41197-zap-for-sept-17-some-thoughts-on-how-i-can-get-my-hands-on-more-donations


Thursday, 29-Sep-2016
Hi All, 

Well, once again Mary is out of luck tomorrow with no oxygen or shelter, so she needs a hand as well as a few others in similar (but not life threatening) issues.
This last delay is crunching us, but at least the Fed has told us the release is done and to expect the funds. 

http://www.oom2.com/t41484-more-bullshit-from-blabkowski-the-internet-pandhandler




DON'T FALL FOR JERKZY'S SOB STORIES!!



Let us examine Leukemia and Bone Marrow Transplants (BMT) shall we?



Leukemia


Treatment of leukemia with an autologous BMT is becoming more common. Patients with acute lymphocytic leukemia (ALL) or acute myelogenous leukemia (AML) (also called acute non-lymphocytic leukemia or ANLL) may be candidates for an autologous BMT if their disease is in complete remission. Since a complete remission is rarely achieved in patients with chronic myelogenous leukemia (CML), an autologous BMT is usually not a treatment option for these patients (although some very interesting studies are now underway using ABMTs to treat this disease).

Leukemia is a disease of the bone marrow, the organ that produces the body's blood cells. In patients with leukemia, a large number of abnormal white blood cells are produced in the bone marrow and interfere with the production of normal blood cells. Without normal blood cells, the body's ability to fight infection, carry oxygen to tissues, and prevent bleeding is impaired. Patients with acute leukemia will die within a matter of weeks or months without treatment.

 



---

(Page 28)

Patients with acute myelogenous leukemia (AML or ANLL) who've achieved a first complete remission with standard chemotherapy may be able to increase their chances for long-term survival significantly with a BMT. Without a BMT, their expected long-term survival rate is 20 to 30 percent.

Researchers are currently studying whether autologous BMTs are more effective than standard chemotherapy in treating patients with AML in first remission. Preliminary results suggest that survival rates do improve with an autologous BMT, but further study is underway to determine whether these improved survival rates are the result of the autologous BMT or other factors such as the type of patients chosen to participate in the study or the sub-type of AML affecting the patient.

BMTs are also performed on patients with acute lymphocytic leukemia. ALL typically strikes children. Because the cure rate with standard chemotherapy is quite high, only a few studies have been conducted to date on the use of BMTs in the treatment of ALL. While the studies have found that both autologous and allogeneic BMTs are an effective treatment option for ALL patients, some experts believe that too little data are currently available to reliably project long-term survival rates.

People are often surprised that an autologous BMT is a treatment option for patients with leukemia. Since it's known that malignant cells may remain in the bone marrow of patients with leukemia even after a complete remission has been achieved, they question why it makes sense to harvest imperfect marrow and re-infuse it back into the patient via an autologous BMT.

Researchers are not sure of the answer, but some theorize that the number of malignant cells re-introduced into the patient is so small that the body's normal defenses can destroy them before they proliferate. Many centers purge the harvested bone marrow to reduce the number of cancerous cells that remain in the sample. For more information on purging see page 30.

PREPARING FOR THE TRANSPLANT

A successful transplant requires the patient be healthy enough to undergo the rigors of the transplant procedure. Age, general physical condition, the patient's diagnosis and the stage of the disease are all considered by the physician when determining whether a person should undergo a transplant.

Prior to a bone marrow transplant, a battery of tests is carried out to ensure the patient is physically capable of undergoing a transplant. Tests of the patient's heart, lung, kidney and other vital organ functions are also used to develop a patient "baseline" against which post-transplant tests can be compared to determine if any body functions have been impaired. The pre-transplant tests are usually done on an outpatient basis.

A successful bone marrow transplant requires an expert medical team - doctors, nurses, and other support staff (internet panhandlers saying for years... maybe tomorrow the bankers will pay up so the funds I have "allocated" will pay for her surgery... does not qualify as support staff)- who are experienced in bone marrow transplants, can promptly recognize problems and emerging side effects, and know how to react swiftly and properly if problems do arise. A good bone marrow transplant program will also recognize the importance of providing patients and their families with emotional and psychological support before, during and after the transplant, and will make personal and other support systems readily available to families for this purpose.
http://www.oom2.com/t52529-poofness-for-jan-19-last-rites-again-yep-i-can-drag-in-1000-s-with-the-mary-is-gonna-die-bs-they-fall-for-it-every-time
From Jerzy 4/24/17 wrote:

PS: skype from Larry re: Mary 

Having difficulties with my vsee. But I wanted to bring U an update on MC - first of all her blood count went down to 4.1 so her sister used $150 of the $430 for a blood transfusion. Her count is now stable and it is at 6.0. Holding her own right now but weak. 

They used the remaining $280 to pay for 4 nights and food for MC. They R paid up at hotel thru tonight only!! 

So we need to get her funds for hotel Tuesday thru Thursday night and figure we will finally get a wire in our accounts by then. 

Again just wanted to to know her status and please let me know on her hotel - $65 a night for 3 nights is $195.

http://www.oom2.com/t46689-jerzy-the-ghoul-poofness-for-apr-24-this-week-begins-with-more-bullsht-pandering-give-me-more-money

$65 a night for 30 days is $1,950!!

What do they rent apartments for in McAllen? LOL

Hotel/Motel rooms go for $44!

Where does the other $20 go to?


It's not too hard to see that what they are doing is all a scam!
Larry wrote:I told her sister already and she again cried over the phone and was so thankful to U to help.
http://www.oom2.com/t46689-jerzy-the-ghoul-poofness-for-apr-24-this-week-begins-with-more-bullsht-pandering-give-me-more-money
Larry wrote:She lives in McAllen Texas where the heat and humidity can b overbearing. That is why we hv been trying to keep her in a hotel room until she gets the funds necessary to hv bone marrow transplant done with her sister as the donor.  She has no phone but cannot speak any way due to her poor health, throat surgery and needs oxygen constantly to survive. Her sister speaks no English - born n Mexico and now lives with Mary in Texas. I can only communicate with her sister by email and then she gets it translated for her by someone at the hotel. If Mary is having an ok day, she re types the email in Spanish for her sister to read.
http://www.oom2.com/t52529-poofness-for-jan-19-last-rites-again-yep-i-can-drag-in-1000-s-with-the-mary-is-gonna-die-bs-they-fall-for-it-every-time
Larry can't even keep his story straight!

---
Permissions in this forum:
You
can
reply to topics in this forum