KTFA

Saddlebred » February 13th, 2018
Family....Keep this in mind as you soak in what is being reported from the KW Conference..........
These are mostly investors. Investors DO NOT want their money sitting around not working for them - not even for a little while. If Iraq is not ready to move NOW on these projects, then the investors will put their money to work somewhere else telling Iraq - call me when you're ready.
Once the investor "moves on" putting their money to work, there is an automatic 50% chance they will not be available/interested when Iraq is ready.
That percentage increases with each passing day. (This is from my personal experience in helping find funding for projects over the last 15-years).
IMO - Iraq is not about to let these investors walk away from the conference uncommitted. The investors are not going to commit without assurances - not just of security, rate, and opportunity - but also immediate start of ROI.
Frank26 » February 13th, 2018
All teams attention please tomorrow's conference call RED!!! !!! !!!

ALL TEAMS ........ RED!!! !!! !!! KUNA
Sheila » February 13th, 2018
WoW WoW WoW WoW WoW WoW I do believe Walkingstick and Frank said We Won!!!!!!!!
DLR » February 13th, 2018
TODAY......SIGNINGS?????
THREE DAYS/FRIDAY/ANNOUNCEMENT IN MOSQUES?????
MONDAY/HOLIDAY/PRESIDENTS DAY
TUESDAY/MADE PUBLIC ANNOUNCEMENT?????????????????????
ALL IMHO
Txmmsgirl » February 13th, 2018
I like your thinking...I know Dr Shabibi isn't in the game anymore, but if memory serves me correctly he always spoke about a holiday weekend. Woohoo....
DELTA » February 13th, 2018
BLAST FROM THE PAST ..IMF
The Iraqi government will also remove restrictions on currency exchange. This will be an important part of encouraging investment in the country as it will signal that currency can be freely exchanged without government restrictions, which creates a more favorable business environment for investors.
Iobey777 » February 13th, 2018
WOW!!!! DOES THIS MEAN...COULD IT BE?? IT'S TIME? PRAYING IT IS SO!!! !!! !!!
Hazen » February 13th, 2018
Wow!!!!! Tons of articles about the conference, Tillerson,Abadi and handshakes.......contracts are being signed.....on a program rate????? How???? Come on....light it up!!!! Show us the 2nd article.....it's time to jump!! Great call Frank last night, can't wait for tomorrow. What do you have planned for us?? Does it include fireworks???
VSDK » February 13th, 2018
didn't frank say the US was not giving $ to iraq if they didn't do their part of lifting the rate?
Don961 » February 13th, 2018
Perhaps we'll have to find out the conditions laid out in this MOU ... imo (wink)
Washington announces the signing of a memorandum of understanding with Baghdad worth three billion dollars
US Secretary of State Rex Tillerson on Tuesday signed a memorandum of understanding between Baghdad and Washington worth three billion dollars to support Iraq in several areas, saying that his country will remain "the closest ally" of Iraq.
"A memorandum of understanding was signed between Exim Bank of Iraq and the Iraqi Ministry of Finance for $ 3 billion for a number of projects in the field of transport and other fields," Tillerson told a news conference in Kuwait, according to the Sputnik news agency.
"The United States will remain the closest ally of Iraq, which has passed through important stages in its history and we support a stable Iraq," Tillerson said, adding that "the US administration supports Abadi in the fight against corruption."
Editor Website: 2018 - 02 – 13 link
Saddlebred » February 13th, 2018
Memorandum of Understanding spells out what they will do IF and WHEN Iraq does certain things. It is not a transfer of funds and they are using a bank (banking laws with security, accountability, and risk over-site) to facilitate the transaction WHEN it becomes a done deal. I'm sure WS's company is negotiating many similar deals while in Kuwait.....IMO
Don961 » February 13th, 2018

Remarks at the Iraqi Reconstruction Conference Session on Private Sector Engagement
Remarks Rex W. Tillerson
Secretary of State
Kuwait City, Kuwait
February 13, 2018
SECRETARY TILLERSON: (In progress) …on behalf of Iraq. And finally, I want to thank the World Bank, and international finance corporation, for supporting this conference. With the support of the United States and the Global Coalition to Defeat ISIS, Iraq has bravely fought and successfully liberated its territory from ISIS.
Four and a half million Iraqis have been freed from tyranny. Over 3.2 million internally displaced Iraqis are now at home or on their way back home. And the Iraqi Government is reasserting control of the Iraq-Syria border.
As we celebrate these victories over extremism and hatred, we know they were hard-won, and they came at a very high price. Much work remains to rebuild Iraq and modernize its economy. Helping Iraq create a government that is inclusive, accountable and transparent will build a society that can counter the extremist ideologies. This will deal ISIS its final blow and demonstrate its failed, violent ideology.
Be assured that the United States will remain Iraq's strong partner in this endeavor.
Iraq is at an important juncture in its history. We support a united, democratic, federal, and prosperous Iraq, and a stable and viable Iraqi Kurdistan region as part of the Iraqi state.
The Government of Iraq is taking steps to match actions with words to demonstrate that Iraq is open for business, creating meaningful improvements to Iraq's business environment and attracting much-needed investment for reconstruction projects across Iraq.
The United States will maintain our bilateral relations with Iraq through the Strategic Framework Agreement. Last month, my Deputy Secretary of State Sullivan was in Baghdad to launch our bilateral power-coordinating committee, with a specific focus on trade and commercial engagement.
The United States also supports Iraq's continued participation in the IMF program to ensure financial stability and promote economic reform.
Iraq's commitment to difficult but much-needed economic reforms will help earn investors' trust in the government's ability and willingness to improve transparency. These reforms will make it easier to do business in the country and to fight corruption.
The United States supports Prime Minister Abadi's anti-corruption campaign to root out bribery and kickbacks among government officials in the regulatory and government procurement systems. These are all essential ingredients for foreign and domestic investment to thrive. Importantly, Iraq has committed to diversify its economy. Iraq's economic health needs the resilience to dampen the effects of every up and down swing in the price of oil.
A healthy private sector is essential to creating the jobs and stability that are needed, and it will generate revenues necessary for reconstruction and needed investments in the health, security, and transportation sectors.
Steps towards a stronger private sector will require tough decisions and perseverance, but they will pay off in the future. Doing business in Iraq can be complicated, but the Iraqi market has vast potential. Iraq is building important partnerships within the UN's Conference on Trade and Development, and we firmly support making Iraq's regulatory system work for private sector companies, just like President Trump's doing back home in the U.S.
We are committed to supporting the U.S. private sector in Iraq through the work of the Export-Import Bank, the official U.S. export credit agency, and the Overseas Private Investment Corporation. The U.S. EXIM Bank is committed to enhancing economic cooperation between Iraq and the United States with respect to the trade of goods and services. To signal its strong commitment, the EXIM Bank and Iraq's ministry of finance will sign today a $3 billion memorandum of understanding that will set a stage for the future cooperation across key sectors of Iraq's economy, including oil and gas, transportation, and other commodities.
Similarly, OPIC, which supports development through a model of investment rather than aid, has five active projects in Iraq totaling $250 million. It is currently reviewing over $500 million in new proposals in Iraq. These projects are helping increase the supply of affordable housing in the country and helping entrepreneurs and small businesses access financing to start and expand new businesses.
This too will create jobs and opportunity in the region. U.S. businesses are already successfully operating in Iraq. Over the past few months, American companies have completed several commercial agreements to supply Iraq with nearly $2 billion worth of agricultural products, electricity equipment, and renewable energy technologies. Boeing, General Electric, and Honeywell are but a few American companies already doing business in Iraq. Orion, Track Development Group, and Blue Sky Energy are also finalizing or currently implementing new investment projects around the country.
Everyone in this room has an opportunity to help set Iraq on a new course and contribute to its long-term development success. As we heard earlier today, the investment opportunities presented during the conference are just a fraction of what is possible.
I hope investors and financial institutions will use this opportunity to build new economic relationships that will help create future prosperity for Iraq and for America. Together, we can build on the peace that has been earned through enormous sacrifices and forge a stronger Iraq with a brighter future.
Thank all of you for being here this evening, and for your participation. Thank you so much.
link
Don961 » February 13th, 2018
The House of Representatives concludes reading and discussing the Federal Budget Bill of 2018 In policy February 13, 2018 link
Aggiedad77 » February 13th, 2018
WELL LET US SEE WHAT THURSDAY WILL BRING FOR PARLIAMENT......
THINK ABOUT IT.....THE DAY AFTER THE KW CONFERENCE......SO WILL THIS BUDGET HAVE AN IMPACT ON WHAT WAS DONE AT THE CONFERENCE.....IFO......NO.....IMO....NO....BUT WE KNOW/SUSPECT HIGHLY WHAT THE FINAL OUTCOME OF THE BUDGET WILL BE......LOADED WITH STARS......
PRIMING IRAQ FOR A FRESH NEW START.....A START THAT DOES NOT INCLUDE AN ACTIVE WAR AGAINST TERRORISM, BUT INSTEAD A FOCUS TOWARDS THE REBIRTH OF THEIR ECONOMY, THEIR COUNTRY AS A NATION TO BE RECKONED WITH BY THE WORLD......
MAYBE THE LION WILL ROAR IN KUWAIT TOMORROW.....IMO IT WAS CERTAINLY AWAKENED THERE TODAY WITH THE GOINGS-ON THAT WE'VE SEEN......OPTIMISTICALLY EXCITED....THAT BE ME...IMO........3....2....1
ALOHA RANDY
Don961 » February 13th, 2018

Iraq promises foreign companies to remove obstacles to their work
Prime Minister Haider al-Abadi during his speech at the Conference Invest in Iraq held in Kuwait
Date Added 13/02/2018
​Economy News Baghdad:
Prime Minister Haidar al-Abadi promised international companies to remove all obstacles facing them when they enter the Iraqi market and invest in them.
"We are determined to confront the financial crisis, fight corruption, bureaucracy and light up economic reform, simplify procedures and lift obstacles to reconstruction and investment,"
Abbadi said in a speech to foreign companies present at the conference Invest in Iraq held in Kuwait.
He added that "Iraq has the qualifications of the advancement of natural resources and human resources and we can help and support friends and brothers to mobilize efforts and benefit from the investment environment and legislative appropriate to implement economic projects and urban and service in the liberated provinces and other provinces where development opportunities have been stalled."
"The ability of Iraq to attract capital and companies from outside Iraq and inside to start a new phase of reconstruction, a stage based on investment potential of the country and its human and natural resources and compensate for what missed Iraq opportunities over the past decades of the past. link
Aggiedad77 » February 13th, 2018
SPOKEN LIKE A TRUE LEADER OF A COUNTRY.......
YES LIGHT IT UP ABADI......LIGHT UP IRAQ....AND IN THE PROCESS LIGHT UP THE WORLD WHO WILL FLOW INTO YOUR COUNTRY FOR A PLETHORA OF PROJECTS AND REASONS.....
BASICALLY TO BETTER THE CONDITIONS OF IRAQ WHILE AT THE SAME TIME LEADING TO BETTER CONDITIONS ACROSS THE GLOBE AS WELL.....
THOSE WHO HAVE STOOD IN THE LL AND BEEN FAITHFULLY AWAITING THE WORD.....STAND POISED TO DO GREAT THINGS....IMO. ALOHA RANDY
StephenMac63 » February 13th, 2018
Remove all obstacles....hmmmm.....I can think of only ONE obstacle that is preventing them from being "respected" by the international world. Iraq is an overgrown child that has been in the crib for over 12 years....loans have been forgiven (paris club), security has been provided by world forces. Iraq has been coddled, time to grow up......time to put away the bottles, diapers and break down the crib.
Aggiedad77 » February 13th, 2018
FIRST OBSERVATION.....FROM AUSTRALIA, IS THAT OUR VERY OWN CINDERALLA SITTING ON THE LEFT SIDE OF THE ROOM CLOSEST TO ABADI....LOL
SECONDLY LOOK AT HOW PROUD AND HAPPY ABADI IS WITH THIS MEMORANDUM WITH THE EX-IM BANK FROM AMERICA....NOTICE ANYTHING BEING DOCUMENTED HERE TODAY DIFFERENT THAN YESTERDAY......THEY ARE SIGNING DOCUMENTS.....SIGNING.....NOT JUST TALKING, NOT JUST SHAKING HANDS, NODDING HEADS.....THEY ARE SIGNING DOCUMENTS.........
THIS DAY MAY BE A DAY OF INFAMY FOR IRAQ AND THEIR PEOPLE......THE LL IS STARTING TO LOOK LIKE THE GREAT LAND RUSH WHO STOOD POISED ON THE OKLAHOMA TERRITORY OVER A HUNDRED YEARS AGO.....ON YOUR MARK, GET SET......ON THREE....ON THREE.....HUT...HUT......
AS THE BEATLES STATED......LET IT BE......LET IT BE....SPEAKING WORDS OF WISDOM.....LET IT BE.
WE AWAIT THE OUTCOME OF ALL THAT HAS TRANSPIRED THIS DAY.....WHAT A FANTASTIC DAY THIS HAS BEEN.....AND THIS IS JUST THE "PUBLIC" STUFF WE ARE PRIVY TOO.....
I CAN ASSURE....IMHO.....SO MUCH MORE SO WAS GOING ON IN THOSE "SIDEBAR" MEETINGS THAT FRANK SPOKE OF ON NUMEROUS OCCASIONS LAST NIGHT......SMILE ABADI SMILE.....THE BEST IS COMING.....ALL IMO. ALOHA RANDY
Don961 » February 13th, 2018

Prime Minister Dr. Haider al - Abadi receives at his residence in Kuwait , Australian Foreign Minister
Prime Minister Dr. Haider Al-Abadi received at his residence in Kuwait the Australian Foreign Minister, Mrs. Julie Bishop, and her accompanying delegation.
The meeting stressed the importance of international support for Iraq in the field of reconstruction and stability, and continued Australia's full support for Iraq in the field of security, training, economy and participation in reconstruction.
Media Office of the Prime Minister
13 February 2018
Prime Minister Dr. Haidar Al-Abadi received at his residence in Kuwait the German Minister of Development and Economic Cooperation, Mr. Kierhard Mueller and a number of representatives of German companies.
The German minister made a presentation on the start of strategic projects in Iraq over the next two months, including the electricity sector, creating thousands of jobs, training thousands of Iraqi youth with professional specialties from the best German companies, and setting up vocational training centers.
The German delegation provided funding for a number of projects in Iraq, stressing Germany's support for Iraq and its continued standing with him in various fields and encouraging German companies to work in Iraq.
Prime Minister Dr. Haidar al-Abadi sponsors in Kuwait the signing of a memorandum of understanding between the Republic of Iraq and the Bank of American exports on the provision of credit facilities with a ceiling of 3 billion dollars for companies operating in Iraq. LINK

Ssmith

GURU HUNTER





Posts

: 20038

---

Join date

: 2012-04-10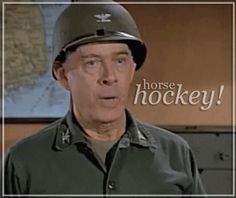 *****************
Trust but Verify --- R Reagan

"Rejoice always, pray without ceasing, in everything give thanks; for this is the will of God in Christ Jesus for you."1 Thessalonians 5:14–18 

Kevind53

Super Moderator





Posts

: 27217

---

Join date

: 2011-08-09


Age

: 20


Location

: Umm right here!




---
Permissions in this forum:
You
cannot
reply to topics in this forum