Key Words
Adam Montana, AdminBill, Benjamin Fulford, Currency Exchange, David Schmidt, Dinar, Dinar Guru, Dinar Recaps, Dinar Rv, Dinar Scam, Dr Clarke, Frank26, Gary Larrabee,
Gurus, Guru Hunters, JerzyBabkowski
, Kaperoni, Kenny, Monetary Reform, Mnt Goat, My Ladies, Okie, Poppy, RamblerNash, Ray Renfrow, Redenomination, Revaluation, Ssmith, TNTBS, Tnt Tony, WING IT, We Are The People, Willis Clark, WSOMN, Yosef, Zap

BIG CALL WITH BRUCE TUESDAY, FEBRUARY 13, 2018, INTEL ONLY

TRANSCRIBED BY PINKROSES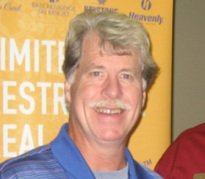 Bruce: Welcome Everybody to the Big Call tonight. First, when the toll free numbers are made available to me to put out, that is one way they will go out in that those who have registered their email on our new website: bigcalluniverse.com. Once you have registered your email, you will get an email back after the numbers are released. I do not have the numbers yet just to let everyone know. When I do get them obviously that is one way to dissimulate the information to our listeners by email. They will be able to do that through that site. Let's talk about where we are now. We are in a position, to be honest, that all indicators are pointing toward the fact that everything is complete. That is great to hear. We thought it was the case the last few days, but we are getting good indicators that is the case now.
Bruce: Now let's start with Iraq. We talked about on last Thursday's call we would have Iraq in a conference Rebuilding Iraq hosting in Kuwait. The start of that was on Monday, yesterday, and it goes thru Thursday. We have a number of countries (70) there to do investments in Iraq. We found out early this morning that Kuwait on Kuwait TV stated the investment for Iraq for that conference that everybody would be backed by the World Bank. The reason that appears the case is because at the time of the start of the conference as far as we know, we hear the Iraqi dinar rate had not been made internationally known. It is known all over the place if you know where to look like if you are a trader, bank trader. Then you use it, but it is not on the Forex to my knowledge yet.
Bruce: Iraq who was given permission a few weeks ago to release that rate has not done it yet. We thought it would be done before the conference started. Kuwait TV had out all the investment opportunities (212) for Iraqi will be essentially backed by the World Bank. That is a start even though Iraq should be on their own since they are sovereign and have their own rate. Speaking of their own budget and rate, sources this morning stated that the budget would be put in the Gazette tomorrow.Tomorrow's Gazette edition which would include the rate for the dinar. Here we thought it would have happen a week or two ago. Still hasn't happened. It should happen tomorrow. Iraq's Gazette usually comes out Wednesday and Saturday. Tomorrowis a good day to bring it out. Tomorrow the Gazette usually comes out at first Morning Prayer shortly after sunrise. That is something between now and midnight on the east coast. Should be something they put in the Gazette. How soon would we see it? I do not know. That would be positive if it was put out.
Bruce: For the last few days there been major bank meetings on Saturday for several hours (5 to 6). They went well. Then there were a couple of meetings with HSBC on Sunday. They went well. At about 3:15 pm on Sunday a call came in from someone with the administration stating everything is complete and there is no reason to continue the meeting. The meeting was supposed to go to 5:30 pm, but was disbanded at 3:15pm.
Bruce: We know what is complete. Everything is ready to go. Then we heard yesterday that the Treasury had a meeting. The Secretary of the Treasury was on a phone call and a phone call came in to let them know that everything is done and they wanted all done today. We were getting contacts in the US Treasury talking about this going and going even last night by midnight, and I heard couple of other people give earlier times. We didn't get it in the sense of 800 numbers. We know it is in the hands of the banks now because it has been released by the Treasury to do it.
Bruce: There was testing thru the weekend that primarily started Saturday at 3:15p. This was to connect the Redemption Centers to all the Call Centers all over the country and Canada. That testing of those connecting which supposed to be completed occurred by 3:15pm on Saturday at that time. What is interesting is that we understood there be 18 to 24 hours of testing after that. Then we would have the opportunity to go. We believe that testing occurred and we were believe yesterday would possibly be Go-day because the testing would be have been completed yesterday, but here we are today, Tuesday night. I don't know what the time frame is. I know I would get in trouble if I told you what I thought what the day of the release is.
Bruce: Redemption Centers are in various levels of readiness to go sometime this week, and later in the week they have hired staff going in with a higher number of staff people. Doesn't mean that the people working for the Redemption Centers couldn't also go be on call and they can adjust very quickly and go in.
Bruce: Let's talk about the Redemption Centers. Remember when we talked about the Call Centers how you will call up the toll free number, and if you are a Zim holder, you will be transferred directly over to the Zim Redemption Center in your zip code area or one closer to it. We found out that, I think I talked about (5) toll free numbers, there now is going to be (3) toll free numbers. One of the numbers is for Canada. They have one toll free number that will work for Canada. So one Call Center for Canada which has less population and less Zim holders.
Bruce: The United States went from (3) call centers down to (2). We will have (2) toll free numbers. How they will divide the country up? I do not know. I suspect it would be along time zones. Possibly, but I do not know if this to be true. If it be up to me, I would set it up Eastern Time zones on one number, and Mountain, Pacific, and Alaska and Hawaii on the other number. Let's see how they do it. People would then know what number to call then. Use the one that would fit your time zone. That is how I would do it. Let's see how they will do it. I am sure they have it figured out.
Bruce: Knowing that there will be (3) numbers: (1) for Canada, (2) for the United States. Probably we will put out all (3) numbers on our website as well as an explain which one to use; a short explanation would go out in the email. I can't make it too much clearer than that. We heard there would be (5) numbers last Thursday. Then we heard clarification on Friday they were going to whittle it down, the number of Call Centers down, and they did do that. That is all great.
Bruce: We know that when I call Redemption Centers are for those we are going to take in Zim and I call the Exchange Locations for those exchanging the other currencies and not redeeming the Zim. That is where I make that distinction. There is off sites centers and Tier 1 banks. As I mentioned on Thursday call, we have in the vicinity of (7,200) Tier 1 banks that should be exchanging currencies and redeeming Zim, but that will be and that is not just (12) of each brand like we thought a month or two ago. There is a lot more of them available to take them. I personally believe your best opportunity is to take the toll free number, call it, set your appointment, and use the ability you have to personally negotiate your rate should you choose to do that if you choose to get a personal negotiable rate on your Zim within some range. Also dinar, dong and rial.
Bruce: You guys know that I hope no one is still talking about zeros being taken off the Zim. It is a bond, printed on bond paper with bond ink and no zeros are coming off the Zim period. I can't tell you what the rates are going to be because they vary. Whatever the rates show, they will be extremely strong, and be very good.
Bruce: As far as the dinar, we know the dinar today is in play. I had rates on dinar, dong, Zim on Saturday as of early morning. I don't believe it is fair to talk about them what they will be on Tuesday. I did hear today the dinar is on the move. That is a good sign. It was really in good shape Saturday morning. To think by now by Tuesday night we will be in good shape on that. Don't sweat it. That is the least of your concern is the rates. I have to tell you that.
Bruce: We got more information that the Native American Tribes all have been paid. That is good. They were paid yesterday and we had several verifications of that. We are looking for more and more activity to come out of the west coast. We are feeling good about that. That is confirmation from people we normally don't hear from about that. We thought that is good. That is news that doesn't normally come out about that.
Bruce: One other thing we got which is interesting is that they use wires for international and domestic wire transfers. We had the Swift system for a long time. Tomorrow night which is Wednesday night at midnight Eastern Time, at midnight Russia makes the switch from the Swift System to the new Cips Fentech System for wires bank transfer. That is a big move. That is a great indicator. We believe that other countries in this one sense are moving from west to east instead of east to west for a change. That is really something. That is a good indicator that Russia is making that change tomorrow at midnight.

Bruce: Anything else we are hearing is all very positive if the banks will do what it appears they are ready to do without delay. I am encouraged because we are finally at the end of the ride. I am asking you guys to hold on a little bit longer. All the indicators are very positive. I am excited getting this thing under way so we can get our projects started. The President has been talking and representatives of government been talking about infrastructure the last couple of days. It is very exciting. They are looking at 11/2 Trillion dollar program for infrastructure.
Bruce: There was discussion of about private public discussion in that. There were questions in a news conference about that. I thought this people have no idea. The press, media have no clue about what will go on with us, our projects, and the fact we are looking to help Rebuild America. That is the name of our project. We plan to do that. We can do so in many different ways with all those infrastructure needs. They are sweating about the budget, all those things the media goes on about, and gives the administration a tough time about. They just don't know what we know.
Bruce: Money will flow like it never flowed before. We got lots of opportunity if we are allowed to do so legally to create partners with the government in terms of infrastructure, maybe like infrastructure bonds. We talked about that several times on the Big Call. All of that can be done and we won't even blink an eye in the process. It will be something very easy for us to do, and we will be happy to do it and do it without tax payer's dollars and do it privately. Give that some thought Administration people who listen to the call. Keep that in mind. We have your backs and we just want you to know that we are ready to get started with this thing and let's get it done.
Bruce: That is the Intel Rap Up for tonight. Thank you, Pinkroses for doing a marvelous job in transcribing the call. I really appreciate that and it is very wonderful. Everybody who is listening live around the globe by the link and the replay number, thank you. Thank you all for tonight and we are ready to get started. We are ready to work with our veterans with our Veterans Retreat Network. If a veteran is able to work, we will put them to work with Rebuild America or Veterans Retreat Network. We got you covered on that.
Bruce: Thank you all for listening in. Thank you Pastor Steven, Sue, and Bob for all you are doing. Thank you, Big Call Universe for listening in and being so faithful. All have a great night. Good Night Everybody.
THANK YOU BIG CALL AND BRUCE, HUGSSS
GURU HUNTER





Posts

: 18956

---

Join date

: 2012-04-10



The so called ZIM already has a rate. $0.000 USD/Trillion ... in other words it's worthless, and if you listened to liars like Bruce, you've been had.
*****************
Trust but Verify --- R Reagan

"Rejoice always, pray without ceasing, in everything give thanks; for this is the will of God in Christ Jesus for you."1 Thessalonians 5:14–18 
Super Moderator





Posts

: 27013

---

Join date

: 2011-08-09


Age

: 19


Location

: Umm right here!




---
Permissions in this forum:
You
can
reply to topics in this forum