Key Words
Adam Montana, AdminBill, Benjamin Fulford, Currency Exchange, David Schmidt, Dinar, Dinar Guru, Dinar Recaps, Dinar Rv, Dinar Scam, Dr Clarke, Frank26, Gary Larrabee,
Gurus, Guru Hunters, JerzyBabkowski
, Kaperoni, Kenny, Monetary Reform, Mnt Goat, My Ladies, Okie, Poppy, RamblerNash, Ray Renfrow, Redenomination, Revaluation, Ssmith, TNTBS, Tnt Tony, WING IT, We Are The People, Willis Clark, WSOMN, Yosef, Zap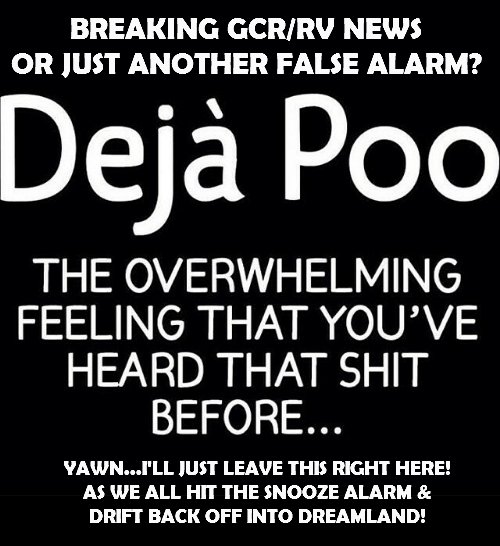 SPEAK INTEL
1:08 AM EST
1/16/2018
• We received a report that the UST is getting pressure from heads of state from all over the world that is forcing them to release and they're very close (hard to confirm as the UST is not sharing information with me directly at this time. But our reports still say if there's anyone entity holding things up it's the UST. We have names at this point that will just be added to the lawsuit, along with anyone trying to keep this from the people)
• ZIM groups have set appointments for exchange tomorrow (yawn, its easy to schedule much harder to execute)
• We were also told exchange centers are fully staffed and open and prepped for full on activity. (Sorry for exchange center intel, I know we're tired of hearing that but at some point it should actually mean something and we believe it's tonight)
• We are in active awareness mode expecting notification anytime now. (Said everyone in this for the past two years)
• Bank chairmen were notified that all financial institutions would be active sometime tonight
• Bank president reached out to one of our contacts and said that this process would go live tonight and exchanges would start tomorrow. (True story, and seems to support the memo that was sent out detailed above)
• Today in St. George Utah on the radio it was announced that new currency was coming out on the 15th. (Unconfirmed)
• European Royals said Reno is activating the RV today/Tomorrow. We are watching for evidence of that. (Unconfirmed)
• Military says the UST is being watched by too many people to drag their feet anymore (We do know that heads of state have been actively involved in trying to push everything through)
• Orders went out to go live with the RV this evening. Actual start time is still a mystery. 
(Not even sure if these orders have any weight as similar orders have gone out before but we have hope and other events that seem to support their validity)
• Germany's central bank confirmed it would include China's Renminbi in its reserves.
The FT reports that Andreas Dombret, a member of Deutsche Bundesbank's executive board, said at the Asian Financial Forum in Hong Kong on Monday that the central bank had "decided to include the RMB in our currency reserves".
He said: "The RMB is used increasingly as part of central banks' foreign exchange reserves; for example, the European Central Bank included the RMB [as a reserve currency]."
• People in the process say that the above information is the trigger for the RV exchange process to start as China has this window right now to capitalize before the American markets open.
• We do know that their were packages pertaining to the structure, distribution and management of the different humanitarian funds, universal income, and various relief programs that were received by every country when the M4 assets were officially changed into M1 assets yesterday.
• In some cases, many smaller countries who did not realize the scope of this effort were seeing these documents for the first time. Many of them reached out to the lead foundation that actually has control of the assets to congratulate them and be sure they had an established relationship so that they could be sure to get assistance for the transition. This out reach would only have happened if we were really in the final moments of the process where it's gone too far to stop.
• Performance should be evident to us overnight. This means we should have our invitation to go exchange the assets we hold. Each day we are held in bondage because of lack of performance, the energy and awareness grows around the appearance and potential of cruel intentions that we hope are not true.
• We do have a copy of the illuminate agenda that does include a perpetual cycle of false intel until it destroys the world's economy and the psyche of the people. This speaks to the civil war taking place behind the scenes as the Cabal struggles to remain in control.
• We have been told by the good guys that this plan has been disrupted and is no longer in effect. However, currently we have not seen evidence of actual performance. We still believe the Alliance has the Cabal under control and we will finally see true execution tonight.
• The second lawsuit will be filed this week and we continue to gather more irrefutable evidence to ensure the safety of the people who have signed up for the class action. Additional information is always welcome and we will constantly be looking for specific names we can reference to add to the suit as we go. If you provide names you will be exempt from the suit. This is one of the key pillars to the reverse governing we are implementing to ensure the people are never enslaved in this fashion again.
• If they finally perform tonight, we plan to hold the suit in a state of readiness at all times but not initiate further action. We have no intention of hurting the Republic, the Alliance or any of the people who have been victims to the Cabal tactics over time.
• Efforts are being made to hurt our credibility and activate a latent slave mentality in us that makes us believe we are not worthy to rule our own planet. We know we are the sovereign people of Earth and we have the right to take action to claim that freedom. We hold all of the parties involved responsible for our bondage and we have declared our freedom and refusal to cooperate with any further contract that enables our continued enslavement.
• We are looking to have a peaceful transition of power. As long as this is executed finally and completely we will find ways to live in harmony with every living being on the planet.
• If the continued myth is perpetuated amongst the elite that they have the right to enslave us because they are in some way superior to us, then we will consider this an act of war against every human being on the planet.
• While I've been writing this I've already received reports that contradict our release tonight. These sources are making nonsensical claims about Chinese New Year which has been the proven formula to get us looking forward just far enough to stay stagnant and believe. (DO NOT BELIEVE THIS)
• TO BE COMPLETELY TRANSPARENT:
We are watching everything and we have eyes everywhere. Your performance is not optional.
~TANK
GURU HUNTER





Posts

: 18931

---

Join date

: 2012-04-10



Still on the "Class Action/RICO" bit, right Blank, oops I mean Tank. Sorry just another typo !
I have a better idea. I think someone or a group of people should file a Class Action/RICO suit against you (Steffen Rowe, aka Tank) TNT, Bruce, Yosef, Dave Schmidt, KFTA, OOTAH, Patrick (One Who Knows) and all of the other so called guru's for putting out false information, receiving donations by fraud, charging for memberships for intel, and the list goes on, including the supposed "Internet Group" which is a complete falsehood and does not exist.
You have all abused people with false hope and promises of great wealth. You all have taken monies that many cannot afford and financially damaged them off of lies, false promises, and blatant abuse of others for your own gain.
As a group, you have all created an atmosphere of deceit, yet packaged it in a way to take advantage of the unknowing that rely on your every word.
You have slandered major banks, threatened the US Treasury, and the DOJ, and the aforementioned banks and leading personal of said banks.
None of your claims are provable, and your intel is manufactured lie's. There are no contract rates as if this ever happens the published current rate of a currency is all that is available to anyone exercising a currency exchange. Your purported outrageous rates for the Dinar, Dong, Zim and others are ridiculous and nothing more than a tool to gain more donations that only go to your personal living expenses as you continue to bilk your followers. Seminars claiming secret information and special placement at the time of exchange are nonsense as is the seminars themselves.
Sadly, the scammers and con men starting years ago have made hundreds of thousands of dollars, maybe millions telling people it is happening now, people were exchanging but it got stopped, it will be here Tuesday, Thursday or any day that ends in a "Y". Nano Bots, Extra Terrestrials, Redemption Centers, Military security for exchanges, and this list goes on. Has anyone ever seen one of the thousands of exchange centers, ever ? Have you wondered about those exchange personnel that have been on "Lock Down" for years !
So, in short, First, STOP giving them your money especially if you are having problems making ends meet. Second, stop believing the outrageous made up intel they spew out daily. Google these people and see what your dealing with or believing in. It is nothing more than a bunch of scam artist making a living over the love of money of others.
In the end, any Class Action suit should be brought against the fairly large group of Con men and woman !
Oh, before I forget  All is IMHO !!!! ( I leaned that from the GURU's)
don't forget about the POS that provides the crack den for all the people to come in and get their fix: Patrick "POS" DaCosta, the owner of IDC and author of "Operation Disclosure."
in the business, we call him Jim Jones, or little Madoff. but you can use shit stain for short.
he LOVES it when shit-bags like Alex, Steffen, Fisher, Richard, Clarke, et al, send him stupid shit to post because: 1) he'll post anything, 2) the stupidity of the back-and-forth predictions keep his click through numbers high ($$$), and 3) people actually THANK him for the privileged of being lied to, ripped off and manipulated. (can you believe that??!! people actually thank him and tell him they love him!!!)
FFS! where are the aliens, i want off this stupid rock!!!
"PEACE OUT, BITCHES!"
Sounds like Steffen and/or Alex and/or pretty much everyone else that labels themselves a "guru" is this shit-show of a chapter in this life...
10 signs for spotting a sociopath
#1) Sociopaths are charming.
Sociopaths have high charisma and tend to attract a following just because people want to be around them. They have a "glow" about them that attracts people who typically seek guidance or direction. They often appear to be sexy or have a strong sexual attraction. Not all sexy people are
sociopaths
, obviously, but watch out for over-the-top sexual appetites and weird fetishes.
#2) Sociopaths are more spontaneous and intense than other people
. They tend to do bizarre, sometimes erratic things that most regular
people
wouldn't do. They are unbound by normal social contracts. Their behavior often seems irrational or extremely risky.
#3) Sociopaths are incapable of feeling shame, guilt or remorse.
Their brains simply lack the circuitry to process such emotions. This allows them to betray people, threaten people or harm people without giving it a second thought. They pursue any action that serves their own self interest even if it seriously harms others. This is why you will find many very "successful" sociopaths in high levels of government, in any nation.
#4) Sociopaths invent outrageous lies about their experiences.
They wildly exaggerate things to the point of absurdity, but when they describe it to you in a storytelling format, for some reason it sounds believable at the time.
#5) Sociopaths seek to dominate others and "win" at all costs.
They hate to lose any argument or fight and will viciously defend their web of lies, even to the point of logical absurdity.
#6) Sociopaths tend to be highly intelligent
, but they use their brainpower to deceive others rather than empower them. Their high IQs often makes them dangerous. This is why many of the best-known serial killers who successfully evaded law enforcement were sociopaths.
#7) Sociopaths are incapable of love
and are entirely self-serving. They may feign love or compassion in order to get what they want, but they don't actually FEEL love in the way that you or I do.
#8) Sociopaths speak poetically
. They are master wordsmiths, able to deliver a running "stream of consciousness" monologue that is both intriguing and hypnotic. They are expert storytellers and even poets. As a great example of this in action, watch
this interview of Charles Manson on YouTube
.
#9) Sociopaths never apologize.
They are never wrong. They never feel guilt. They can never apologize. Even if shown proof that they were wrong, they will refuse to apologize and instead go on the attack.
#10) Sociopaths are delusional and literally believe that what they say becomes truth
merely because they say it!
Charles Manson, the sociopathic murderer, is famous for saying, "I've never killed anyone! I don't need to kill anyone! I THINK it! I have it HERE! (Pointing to his temple.) I don't need to live in this physical realm..."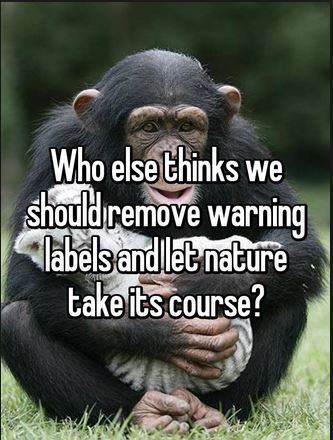 *****************
Trust but Verify --- R Reagan

"Rejoice always, pray without ceasing, in everything give thanks; for this is the will of God in Christ Jesus for you."1 Thessalonians 5:14–18 
Super Moderator





Posts

: 27013

---

Join date

: 2011-08-09


Age

: 19


Location

: Umm right here!




---
Permissions in this forum:
You
can
reply to topics in this forum