Key Words
Adam Montana, AdminBill, Benjamin Fulford, Currency Exchange, David Schmidt, Dinar, Dinar Guru, Dinar Recaps, Dinar Rv, Dinar Scam, Dr Clarke, Frank26, Gary Larrabee,
Gurus, Guru Hunters, JerzyBabkowski
, Kaperoni, Kenny, Monetary Reform, Mnt Goat, My Ladies, Okie, Poppy, RamblerNash, Ray Renfrow, Redenomination, Revaluation, Ssmith, TNTBS, Tnt Tony, WING IT, We Are The People, Willis Clark, WSOMN, Yosef, Zap

POOFness for NOV 26: TEAR THIS TOWN UP
Posted By: hobie [Send E-Mail]
Date: Sunday, 26-Nov-2017 22:02:41
Hi, folks - Received via e-mail: =====

Subject: TEAR THIS TOWN UP
From: "The Office of Poofness" <2goforth@humanus.ca>
Date: Sun, November 26, 2017 8:46 pm TEAR THIS TOWN UP From the Sound Track Monster Call

POOF SAID

Greetings and Salutations, Now here everyone sits as they continue fighting over this damn money. No one wants to give it up and no one wants to quit and the fight is still on. The power struggles continue on along with the head bopping and it's not fun for either side. There is a system in place to hold everything back as long as possible, but that is getting less by the week. There is progress from the white knights who continue their job and the news is vague and mostly behind closed doors, which is a good thing actually. So be at peace and continue your positive visualization...P...

SUSAN SAYS Dear Community, I know why the caged bird sing - Poem by Maya Angelou A free bird leaps on the back
Of the wind and floats downstream
Till the current ends and dips his wing
In the orange suns rays
And dares to claim the sky. But a BIRD that stalks down his narrow cage
Can seldom see through his bars of rage
His wings are clipped and his feet are tied
So he opens his throat to sing. The caged bird sings with a fearful trill
Of things unknown but longed for still
And his tune is heard on the distant hill for
The caged bird sings of freedom. The free bird thinks of another breeze
And the trade winds soft through
The sighing trees
And the fat worms waiting on a dawn-bright
Lawn and he names the sky his own. But a caged BIRD stands on the grave of dreams
His shadow shouts on a nightmare scream
His wings are clipped and his feet are tied
So he opens his throat to sing. The caged bird sings with
A fearful trill of things unknown
But longed for still and his
Tune is heard on the distant hill
For the caged bird sings of freedom.
Maya Angelou The poem resonates with my continual visualization of receiving our Blessings and there certainly will be a huge sense of Freedom. As the swamp continues to be drained with 4,000 plus indictments, that is moving along nicely. As for the PP's I've been informed of a major Black-out and Gag order on any progress being made. My understanding is the blackout may continue until we finally get deliveries. Time will tell. Namaste Susan

Zap Says

HI ALL THE TIME HAS COME TO SPEAK TO MATTERS OTHER THAN THE LONG AWAITED FUNDS THAT THEY ARE THREATENING TO RELEASE. OVER THE YEARS, WE HAVE FIRST GONE THROUGH THE NESARA THING WITH DOVE WHO PAINTED A GREAT AND WONDERFUL PICTURE OF HOPE, TO THE SETUP AND IMPLEMENTATION OF THE PROSPERITY PROGRAMS, TO THE CIRCUSES OF THE BONDS, TO THE CURRENT AND IMMINENT RV PROCESS. WHAT A RIDE WE HAVE BEEN ON – A TRUE ROLLER COASTER OF EMOTION. MANY HAVE RELIED ON ONE OF THESE OR ALL TO PROVIDE THE FUNDS NECESSARY FOR THE FUTURE, AND MOSTLY WITH DISASTROUS RESULTS. WORK WAS FORSAKEN FOR FUNDS TOMORROW, FAMILIES WERE DISRUPTED AND TORN APART BECAUSE OF THAT PROMISE OF MONEY TOMORROW, AND LIVES WERE LOST ON BOTH SIDES MEANING ON THE SIDE OF THE WORK BEHIND THE SCENES IN THOSE BATTLES, AND EITHER SUICIDE OR LACK OF MEDICAL ATTENTION ON THE PUBLIC SIDE. BOTH HAVE TAKEN THEIR TOLL. BUT LIFE WENT ON AND WE ALL DID WHAT WE COULD WITH WHAT WE HAD TO SURVIVE AND KEEP ON GOING, BUT THAT TURNED OUT TO BE VERY DIFFICULT WITHOUT INCOME. SO FAMILIES WERE TORN APART BECAUSE OF NO MONEY IN FAVOR OF HOPE. THIS WAS A NATURAL CONSEQUENCE OF THE PROMISE OF MONEY TOMORROW, AND UNFORTUNATELY MANY CHOSE THAT PATH. HOPE IS GOOD AND KEEPS THINGS ALIVE AND MOVING FORWARD, BUT IF THE RESPONSIBILITY OF MAKING AN INCOME IS NOT OBSERVED, THEN THE BREAD WINNER HAS FAILED HIS CHARGES. IN THE BEGINNING, WHEN THE PROMISE OF MONEY TOMORROW WAS STRONG, THE VERY FIRST INFORMATION I GAVE TO ANYBODY SEEKING FUNDS WAS ": DO NOT GIVE UP YOUR DAY JOB – DO NOT RELY ON ME – WHEN I HAVE FUNDS, I WILL SHARE". THESE THREE ELEMENTS WERE ALMOST ALWAYS IGNORED, AND SOME EVEN QUIT WORK THE NEXT DAY SAYING THAT I WAS NOW FINANCIALLY RESPONSIBLE FOR THEIR LIVES. NOTHING COULD BE FURTHER FROM THE WORDS I SAID, BUT THIS WAS THE AUTOMATIC TRANSLATION THAT OCCURRED WITHIN THAT PERSON. I WAS LATER BLAMED FOR MISLEADING THEM WHEN THEY FELL ON HARD TIMES. THIS ROAD WE HAVE BEEN ON THAT LEADS TO THE PARADIGM IS VERY PARTICULAR AND QUITE MISUNDERSTOOD. THIS IS NOT ABOUT GETTING A FREE RIDE TO PROSPERITY, ALTHOUGH THAT ENTICEMENT IS THERE. THIS ROAD IS ACTUALLY ABOUT LEARNING WHO YOU ARE, WHAT YOU CAN DO, AND WHAT DIRECTION YOU WILL GO. HOW MANY GET THIS? FROM MY PERSPECTIVE, QUITE A FEW BUT THERE ARE MANY MANY MORE THAT DO NOT GROK IT AND HAVE FALLEN OFF THE PATH. YES, THEY WILL RECEIVE MONEY FROM A NUMBER OF SOURCES, BUT WHAT WILL THEY HAVE LEARNED BEFORE THEY RECEIVE?
HAVE PEOPLE LEARNED COMPASSION? PATIENCE? PERSEVERANCE? HOW TO PILOT PIGS? ONE HOPES. FLYING A PIG IS HARD.
AN OLD BROTHER OF MINE FROM WAY WAY BACK, AND ONE OF THE SOULS THAT HAS BEEN ABSOLUTELY INSTRUMENTAL IN ESTABLISHING THIS TIME FOR OUR HUMANITY CALLED ME YESTERDAY AT BIZARRE O'CLOCK IN THE MORNING WITH A MESSAGE HE WAS COMPELLED TO DELIVER. HE IS DIRECTLY IN CONTACT WITH UPSTAIRS ON A DAILY BASIS, AND HIS WORK IS ONE OF THE MAJOR ELEMENTS OF THIS TIME IN OUR HISTORY. A TRUE MESSENGER OF HOPE, HIS INSIGHT I AM PRIVILEGED TO GIVE TO YOU BELOW. thufferin' thukotash! I tot I taw a …. "Each of you, anticipating windfalls from your speculations with currency revaluations are on a path, each, unique to your path to awakening - or, Ascension if you will. How many of you have given serious thought introspectively, to your own present set of values that govern "Today's" activities? Today's choices? The most basic of lessons each of you must yet consider is that of the real meaning of giving, and GOD'S PURPOSE in having brought this opportunity to you. Few of you today are considered wealthy, from the perspective of having serious bank balances and many if not most of you, live pay-check to paycheck. Yet even among you some still practice the age-old practice of tithing regardless of how much comes to you. I read blogs that mention GOD'S TRUE SERVERS' in need of the most basic of resources, some even living moment to moment without food, not knowing where the next meal will come from, and yet these true servers, some actually destined to lead and pioneer this new dispensation, are condemned as charlatans and vilified when they ask for help. Now for a real hard look at giving, and the Absolute Need for each of you to grasp the lessons we're here to learn: Giving is easy when your pockets are full to overflowing. And so under those conditions, "where's the lesson? How can it possibly be learned?" Have any of you truly given deep thought about GOD'S Messengers? Those selfless servers that abandoned their cushy jobs in order to bring these financial opportunities to you? Many who have proven themselves as true MESSENGERS, that live with the truest knowing of what Giving means,

YOU MEAN LIKE YOU JERZY??

still go without the basic necessities, while having risked everything in order to deliver GOD'S message of Prosperity. And today, I see many of you living "the good life" while the very beings that risked everything to persuade you to believe in this global plan of deliverance from the ravages of poverty are living hand-to-mouth. The lessons of giving will not be learned "post-RV". Giving isn't really giving when you're flush - and your bank account reflects abundance.
Giving is really understood and the meaning of abundance is lived, when you have two slices of bread and one is given without regret, to one who hungers. The most important accomplishment in this whole GCR event will be that each of you have committed yourselves "Pre-RV" to the concept that there is no lack and that you have overcome the human trait of covering your own asses before you share with others! Anonymous Server ONE VERY IMPORTANT THING HE SAID TO ME WAS "the shift in consciousness mustn't be from shame". THIS HAPPENS WHEN THE MONEY COMES IN, AND THE CONSCIENCE KICKS IN WITH SHAME FOR NOT DOING ANYTHING BEFOREHAND. THIS IS LATER TRIED TO BE MITIGATED BY GENEROSITY. THIS IS A NORMAL REACTION BUT AS MY BROTHER SAID ABOVE, THE LESSONS WILL NOT BE LEARNED AFTERWARDS. SO THERE IS GREAT WORTH IN EATING KETCHUP SANDWICHES AT SOME POINT IN YOUR LIFE TO GIVE YOU PERSPECTIVE. YOU DO NOT GET THAT UNLESS YOU EXPERIENCE HARDSHIP. BUT I HAVE ENORMOUS HOPE AND FAITH THAT ENOUGH OF US HAVE EXPERIENCED THESE CIRCUMSTANCES TO KNOW WHAT IT MEANS, AND TO PROVIDE GOOD SERVICE TO OUR HUMANITY WHEN THE TIME COMES, AND ESPECIALLY BEFORE. BE AWARE THAT WE ARE ABOUT TO ENTER INTO THE PARADIGM SHIFT FULL FORCE NOW BEFORE CHRISTMAS. AS PREVIOUSLY STATED, THE RV IS WELL UNDERWAY AND PAYMENTS ARE TO BEGIN IN EARNEST THIS COMING WEEK. THIS WILL MARK THE BEGINNING OF THE CURRENCY RELEASES AND THE START OF THE PROJECTS WORLDWIDE. OUR FUNDING IS ALSO WELL ON ITS WAY AND EXPECTED IN THE NEXT DAYS. THEY ARE NOT LARGE, BUT THEY ARE THE BEGINNING OF THE PROJECT FUNDS THAT ARE SLATED TO FOLLOW RIGHT AFTER. WITH SUCH RELIEF FUNDS, WE CAN FINALLY GIVE A HELPING HAND TO THOSE CASES WHERE LIFE IS AT STAKE. From: VN
Date: Thu, Nov 23, 2017 at 11:58 AM
Subject: Blessings on this Thanksgiving Day
To: goneforthfornow@gmail.com Just a quick note to acknowledge all the love and energy you give to all of us as you spearhead this journey of reclamation and renewal. Thank you Zap and thank you to all your team. Blessings to you - to Mary - to all of the Alliance of Light. Please know that as we sit for every meal, as we begin every prayer we pray, you are always included and blessed - you are not alone - we are here supporting you the best we can and calling on our guides and Divine Love to continue to sustain and ease your journey. Only Love Zap, Only Love Kindest Regards,
VJEN MUCH THANKS VN AND ALL. AND YES I HAVE RECEIVED YOUR RESUMES AND SOON OUR HR WILL CONTACT YOU, OR I WILL. THAT ALSO GOES TO EVERYBODY ELSE THAT HAS SUBMITTED TO JOIN THE EFFORT. THIS WILL TAKE SO MANY OF US TO DO…. I HOPE THIS MESSAGE HAS GIVEN GOOD INSIGHT AND SOME THINGS TO PONDER, AND THAT OUR WORK HERE HAS HELPED MANY TO SOME MEASURE AND PROVIDED A PATH TO CONSIDER OTHER THAN THE PATHS PRESENTED STRICTLY BY THE ENTICEMENT OF MONEY.
MY DEEPEST THANKS FOR YOUR HELPING HANDS OVER TIME. I AM NO LONGER ASKING, BUT WE DO HAVE A COUPLE MORE DAYS OF NOTHING BEFORE IT ALL BEGINS, AND HELP IS HELP AND IT WOULD HELP.
GOD BLESS AND BE PREPARED. AND PLEASE PLEASE GIVE SERIOUS THOUGHT TO YOUR STRUCTURING AND TAX CONCERNS NOW INSTEAD OF LATER. IN FLOURISHING GRATITUDE. LOVE AND LIGHT
IN OUR SERVICE
ZAP
"GOD IS; I AM; WE ARE"
"BE GOOD, BE LEGAL, TELL TRUTH"
NOVEMBER 26, 2017
COPYRIGHT ZAP 2013-2017
Contributions Thank you for your support as we do our best to keep you up to date. We couldn't do this without your Help. Please go to Paypal.com using the account address: goneforthfornow@gmail.com to support the cause. Please remember to click friends and family when sending. We're still struggling to keep the lights on and food on the table. Love and Kisses, 'The Office of Poofness" ZAP, Susan and Staff

===== --hobie

Thanks to: http://www.rumormillnews.com

ONE YEAR AGO:

Subject: Mid-Week by ZAP from 'The Office of Poofness"
From: "The Office of Poofness" <2goforth@humanus.ca>
Date: Thu, November 24, 2016 11:52 am
ZAP SAYS

HI ALL
ANOTHER WEEK HAS GONE BY AND WHAT A WEEK. YOU ALL HAVE HEARD THE RUMORS OUT THERE REGARDING THE RV AND GCR, AND THE MAJORITY OF THE INTELLIGENCE IS CORRECT AND THESE EVENTS ARE MOVING FORWARD QUITE FAST NOW, AND THE CURRENT HISTORIC ASSET CIRCUS IS ESCALATING TO INCREDIBLE PROPORTIONS. IT IS MUCH FUN TO WATCH THESE EVENTS TRANSPIRE.
WE ARE IN FACT GETTING MUCH CLOSER TO THE END RESULT, SO BEING PREPARED NOW FOR THE CHANGES IS CRITICAL TO THE TRANSITION. FORGIVENESS WILL PLAY A LARGE ROLE IN WHAT IS TO COME AS EVIDENCE OF CRIMES AGAINST HUMANITY WILL BE EXPOSED AND BROUGHT TO THE FRONT. GLOBAL LEADERS INVOLVED IN A VAST CONSPIRACY AGAINST OUR HUMANITY WILL BE BROUGHT FORWARD TO ANSWER FOR THEIR ACTIONS.


I WONDER IF THIS INCLUDES THOSE THAT OBTAIN DONATIONS FOR A LIVING BY MAKING UP WILD SOB STORIES TOO?
THE FORGIVENESS ASPECT IS IMPORTANT WHEN IT COMES TIME FOR THESE CRIMINALS TO BE SHOWN PUBLICLY, AS MOST WOULD WANT TO STRING THEM UP FROM THE NEAREST LIGHTPOLE JUST LIKE BUSH STATED A LONG TIME AGO. TALKING ABOUT BUSH AND THAT CRIME FAMILY, YESTERDAY A MONUMENTAL CLEANUP OCCURRED AT HSBC HK. EVIDENCE WAS PROVIDED FOR THE AUTHORITIES TO GO INTO THE BANK, AND PERFORM ONE OF THE BIGGEST CLEANUP EFFORTS IN DECADES.
IT TURNS OUT THAT FOR THE LAST 20 ODD YEARS, THE SWIFT SYSTEM WAS USED TO BAMBOOZLE AND DEFRAUD PEOPLE OF VAST AMOUNTS OF MONEY. FEES IN THE MILLIONS WERE CHARGED TO SEND SWIFT MESSAGES TO ENABLE TRANSACTIONS THAT WOULD HAVE FUNDED MANY HUMANITARIAN PROJECTS, AND THE BANKERS INVOLVED TOOK THE FEES, AND DELIVERED FAKE SWIFT COPIES THAT NEVER WENT OUTSIDE OF THE BANK INTO THE SYSTEM. SO RECEIVING BANKS NEVER GOT THE SWIFT AND THE APPLICANTS WENT BACK TO COMPLAIN AND WERE TOLD THAT QUOTE "THEY DID NOT DO IT RIGHT IN THE WIRE ROOM, AND THAT FOR ANOTHER NOMINAL FEE, IT WOULD BE DONE RIGHT". IT NEVER WAS.
WHAT THEY WERE DOING WAS TO SWITCH THE INTERNAL COMMUNICATION LINES TO TALK TO AN INTERNAL SWIFT TERMINAL INSTEAD OF THE OUTSIDE ONE. THIS ILLEGAL MACHINE WAS KEPT IN ANOTHER ROOM AND WAS USED TO GENERATE COPIES OF FAKE SWIFTS. OF COURSE THERE WAS NEVER ANY RECOURSE FOR THE APPLICANTS SINCE THE SWIFTS NEVER MADE IT TO THE OUTSIDE AND THEREFORE THERE WAS NO FRAUD. SO THESE BANKSTERS GOT AWAY WITH CHARGING MILLIONS IF NOT BILLIONS IN FEES THAT THEY PUT IN THEIR POCKET.
THIS RUINED LIVES AND KILLED AS SOME APPLICANTS COMMITTED SUICIDE OVER THIS. THE CHINA GOVERNMENT SECURITY FORCES IN CONJUNCTION WITH THE HONG KONG POLICE FORCES SWOOPED IN AND ARRESTED MANY OF THESE BANKSTERS, WHO IN TURN SANG LIKE CANARIES AND GAVE UP THEIR BOSSES, WHO IN TURN GAVE UP THEIR BIG BOSSES. FROM WHAT I UNDERSTAND, ONE OF THE BIG BOSSES WAS SOME LANDSCAPE GUY THAT DID SHRUBS OR BUSHES.
THE COOPERATION BETWEEN THE USA, CANADA AND CHINA WAS GREAT, AND THIS COOPERATION RESULTED IN THIS SCAM BEING EXPOSED AND SUFFICIENT EVIDENCE PRESENTED FOR THE FORCES TO GO INTO THE BANK AND PERFORM THIS MASSIVE CLEANUP. IT IS KINDA DOUBTFUL THAT THIS WILL MAKE THE PAPERS, BUT HATS OFF TO CHINA AND THE FAMILY AND HOMELAND SECURITY AND OTHERS THAT WERE INVOLVED IN THIS. NOW THE HSBC BANK IS CLEANED UP AND READY TO DELIVER REAL BUSINESS FOR THE BENEFIT OF OUR HUMANITY.
I SPEAK TO THIS EVENT WITH GOOD KNOWLEDGE AS PART OF OUR FUNDS WERE STUCK IN HSBC AND WERE WAITING FOR THE SWIFT TO GO THROUGH. NOW WITH THE CLEANUP DONE, OUR PRIMARY FUNDS ARE MOVING AND EXPECTED TO BE RELEASED PROBABLY TOMORROW INTO THE SYSTEM AND FINALLY FIND THEIR WAY INTO OUR CORPORATE ACCOUNTS TO BEGIN THE WORK AHEAD OF US.
SO THE BOTTOM LINE IS THAT ALL OUR DELAYS AND WOES WERE THE RESULT OF THIS BIG SCAM. REALLY IT REMINDS ME OF THE CLINTON PAY-FOR-PLAY SCAM THEY INSTITUTED, EXCEPT THIS WAS VASTLY MORE SOPHISTICATED. I WONDER IF THE USA SIDE BIG BOSS SCAMMER WILL HAVE ANOTHER ARREST WARRANT ISSUED AGAINST HIM IN THE ASIA REGION AND NOT JUST BY RUSSIA.
RIGHT NOW THE RELATIONS BETWEEN CHINA AND THE USA HAVE STRENGTHENED CONSIDERABLY AS BOTH SIDES WENT AFTER THIS VERY IMPORTANT BASTION OF CABAL IDIOTS THAT HAVE HURT OUR HUMANITY FOR SO MANY DECADES. TOGETHER, THESE TWO COUNTRIES WILL NOW BE ABLE TO MAKE A HUGE DIFFERENCE IN THE RELEASE OF THE MATRIX FUNDS ALONG WITH THE EUROPE AND CHINA ROYALS. THIS IS ABSOLUTELY WONDERFUL NEWS AS THIS PARTICULAR FINANCIAL HUB IS CRITICAL TO THE RELEASE OF THE FUNDS.
IN RESPECT OF THE RELEASES, I HAVE ALSO RECEIVED OTHER INTELLIGENCE THAT THE RELEASES FOR THE PAYMENT OF THE HISTORIC ASSETS IS JUST AROUND THE CORNER, AND I WAS TOLD WHO IS INVOLVED OF THE MAJOR ORGANIZATIONS LIKE THE UN OR THE IMF OR THE FED AND SO ON. THE MIXTURE IS PROFOUND, AND THE GOOD GUYS IN THOSE ORGANIZATIONS ARE HARD AT WORK FOR OUR HUMANITY AND WILL BE GETTING THE FUNDS OUT NOW. MANY MORE ARRESTS WILL HAPPEN NOW AS THE UNDERLINGS RUN AND SING AND GIVE UP THEIR BOSSES. THEY ALL SEE THE WRITING ON THE WALL AND WANT TO SAVE THEIR SKIN.

MORE BS HERE: http://www.oom2.com/t42827-poofness-for-nov-24-mid-week-by-zap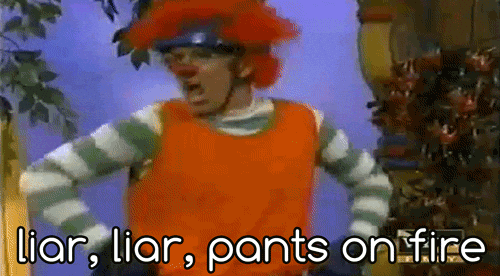 TWO YEARS AGO:
From: 2goforth
To: 2goforth
Subject: Uprising
Date: Sun, 29 Nov 2015
ZAP SAYS:

HI ALL
THE THOUGHT FROM URANTIA TO PONDER FOR TODAY:
"Expectant faith will ever keep the hope-door of man's soul open for the entrance of the eternal spiritual realities of the divine values of the worlds beyond."
WITHOUT FAITH, THERE IS NO HOPE. WITHOUT HOPE, THERE ARE NO DREAMS. WITHOUT DREAMS, THERE CAN BE NO REALITY. BY EXTENSION, THOSE OF US THAT CHOOSE TO DREAM GAIN THAT REALITY. SOMETHING CAN NOT COME INTO EXISTENCE UNLESS IT IS THOUGHT OF, OR ALTERNATIVELY PUT, DREAMED OF.
OUR THOUGHTS PROVIDE THE FRAMEWORK FOR THE UNIVERSE TO BUILD ON AND CREATE A REALITY. SO DREAMS GIVEN FORM AND SUBSTANCE MAKE UP THIS WORLD OF OURS, AND HOPE IS THE SUSTENANCE OF A DREAM. NEVER LOSE HOPE.
NOW HERE IS THE KICKER…WHAT DO YOU HAVE HOPE FOR?
BOTTOM LINE IS THAT WHEN YOU HOPE (DREAM) OF GOOD THINGS FOR OUR HUMANITY, THE UNIVERSE REALLY LIKES THAT ONE AND GIVES AN ABUNDANCE.
IF YOU HOPE FOR MONEY, THAT WILL MANIFEST SOONER OR LATER WHETHER BY YOUR HARD WORK, OR PURE LUCK. THE LAW OF ATTRACTION WILL WORK. IF YOU HOPE FOR GOOD THINGS FOR YOUR FELLOW MAN, THAT WILL MANIFEST TOO. HOPE FOR WAR…WELL, THAT ONE IS DEBATABLE BECAUSE THE UNIVERSE KINDA SORTA TAKES A DIM VIEW OF NEGATIVE HOPE AND TENDS TO BOOMERANG IT BACK ON THE HOPER. HENCE THE KARMA THING.
THAT OLD SAYING THAT IF EVERYBODY AT ONE TIME THOUGHT OF A SINGLE THING, THAT THOUGHT FORM WOULD MANIFEST. ALL THAT ENERGY OF MIND WOULD GO TO WORK AND CREATE THAT REALITY VERY QUICKLY.
THE POWERS THAT BE ARE SCARED OUT OF THEIR WITS ON THAT ONE (AND THIS IS ALL OVER THE INTERNET NOW) THAT MIND IS EVERYTHING. WE ARE CO-CREATORS OF ANYTHING OUT THERE, AND THE MIND DOES IT. IT IS AN ELECTROMAGNETIC ENGINE (WITH A FEW TWISTS) THAT ACTUALLY ATTRACTS SOURCE ENERGY TO MANIFEST OUR THOUGHT FORMS. THINK RIGHT AND YOU CAN FLY. GO SEE HYPERLINK "https://www.youtube.com/watch?list=PL3jZOJVqBVj7Qy39q10sI73j2tiOuCSJ3&v=QWbYne9LyFI" https://www.youtube.com/watch?list=PL3jZOJVqBVj7Qy39q10sI73j2tiOuCSJ3&v=QWbYne9LyFI FOR THAT ONE.
SO WHY ARE WE STILL IN STRIFE? JUST BY ASKING THAT ONE QUESTION CAN GIVE YOU ALL THE ANSWERS AND THEY ARE SELF-EVIDENT. THE BIGGEST ONE IS BECAUSE OF THE ENSLAVEMENT OF OUR HUMANITY BY THE CABAL. WE ARE FEEDSTOCK TO THEM.
WE ARE ENTERING A MARVELOUS AND WONDROUS PERIOD OF TIME NOW WITH THE MASSIVE CHANGES THAT ARE HAPPENING IN FRONT OF US, AND BEHIND US IN THE BACKGROUND. THE UNIVERSE (AND A WHOLE BUNCH OF GOOD GUYS AND GALS) ARE CONSPIRING TO BRING ABOUT THE PEACE, JOY AND PROSPERITY THAT IS THE BIRTHRIGHT OF EACH OF US. LONG HAVE HUMANS BEEN SUBJUGATED BY DARK FORCES INTENT ON GREED AND POWER, AND THE MISDIRECTION THAT KEEPS PEOPLE SHEEPLE.
THE WARS, THE ISSUES, THE DAY 247 OF SOME INCIDENT, THE CURRENT FASHION CRAZE, OR NEW IMPROVED HOT DOG PLASTER OUR SENSES, AND IT MISDIRECTS WELL. THEY ARE ALL A GREAT BABYSITTER AND OBFUSCATOR DESIGNED TO KEEP US FROM THINKING TOO MUCH, AND IT WORKS FOR THE MOST PART UNTIL WE BEGIN TO QUESTION IT.
DEAR GARRETT OF THE WAYSEERS MANIFESTO PEGGED IT WELL, AND IF YOU HAVE NOT SEEN IT YET, GO LOOK AT HYPERLINK "https://www.youtube.com/watch?v=OPR3GlpQQJA" https://www.youtube.com/watch?v=OPR3GlpQQJA
THE EVENTS OF THE LAST MONTH HAVE PROMPTED ME TO THROW OUT THESE THOUGHTS TO YOU. THE AMAZING THINGS THAT HAPPENED THUS FAR TO THE BENEFIT OF OUR HUMANITY HAVE BEEN GREAT, AND ALL IS IN READINESS. WE ARE ABOUT TO EXPERIENCE THE CHANGES WE KNOW ARE COMING. THE ISSUE WE ALL HAVE IS TIMING. WHEN IS A QUESTION THAT IS ON ALL MINDS, AND THAT IS A QUESTION THAT CAN ONLY BE ANSWERED BY PATIENCE.
THE TIMINGS OF THE RV, THE GCR, THE COMPENSATIONS OF HISTORIC ASSETS, THE LAUNCH OF THE NEW FINANCIAL INFRASTRUCTURE AND INTEGRATION WITH THE CURRENT SYSTEMS ALREADY IN PLACE, THE REDUCTION AND ELIMINATION OF VIOLENCE, OF POVERTY, AND ALL THE OTHER ELEMENTS THAT MAKE UP OUR CURRENT REALITY ARE ALL IN A FLUX, BUT THOSE TIMINGS HAVE A FINITE SCHEDULE ALL ACCORDING TO THE DIVINE PLAN.
A LONG TIME AGO THE ELDERS WROTE THE PLAN THAT IS BEING IMPLEMENTED RIGHT NOW, AND WHETHER IT TAKES A WEEK, A MONTH, OR A YEAR, IT WILL OCCUR AND THE CHANGES WILL BE DONE. A GOOD SOUP TAKES TIME TO CREATE, AND LEFT ON THE STOVE TO SIMMER BECOMES SO FLAVORFUL AND DELICIOUS THAT THE WAIT IS DEEMED WORTHWHILE AFTER YOU TASTE IT.
THE SAME THING APPLIES TO THE EVENTS UPON US NOW. PATIENCE WORKS, AND THE SOUP WILL BE GOOD. IN THE MEANTIME, DO NOT GIVE UP THE DAY JOB AND LIVE ONLY ON HOPIUM. THAT DOES NOT WORK. HOPE WORKS ONLY IF SUPPORTED BY ACTION. YOU CAN HOPE FOR THE GLASS OF WATER TO REACH YOUR LIPS, BUT IF YOU DO NOT REACH FOR THE GLASS AND BRING IT TO YOUR LIPS, YOU WILL NOT DRINK FROM THAT GLASS.

MORE BS HERE: http://www.oom2.com/t34020-poofness-for-nov-29-uprising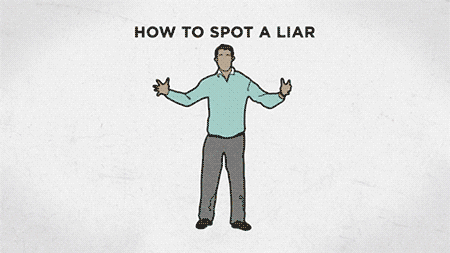 THREE YEARS AGO:
Subject: Fwd: Mid-week
From: 2goforth@Safe-mail.net
Date: Wed, November 26, 2014 9:07 pm
To: 2goforth@Safe-mail.net

HI ALL

WELL, THIS LAST WEEK HAS BEEN A BIT EXHAUSTING KEEPING UP WITH ALL THE CHANGES COMING DOWN, AND THE PROLIFIC PURPLE PIGS THAT FLY ARE MIGHTY BUSY WITH THE DETAILS OF THE RESET. MASSIVE EFFORTS IN LAW ENFORCEMENT (THE REAL STUFF) IS TAKING A HUGE LEAP FORWARD WITH MANY MANY ARRESTS OF PROGRESSIVELY BIGGER GUYS.

WHEN THE PIGS COME A'KNOCKIN, THEY COWER AND SHRINK OWING TO FEAR WHAT PEOPLE MAY THINK (REMEMBER THE RHYME?). THERE IS NO ROCK BIG ENOUGH TO HIDE UNDER FOR THESE GUYS, AND THEIR POLITICAL OR OTHER CAREERS ARE OVER. NO MORE STEALING IS WHAT IS COMING DOWN.

SOME PURPLE PIGS COME DRESSED IN UNIFORM. SOME COME DRESSED IN A SUIT, AND SOME IN T-SHIRT AND JEANS. ALL ARE HERE TO DO THE JOB FOR OUR HUMANITY, AND MY HAT IS OFF TO THEM. ESPECIALLY DEAR SNUFFLES.

THE RED DRAGONS IN THE USA HAVE STARTED PROJECT FUNDINGS. OTHER FAMILY FACTIONS ARE SETTING UP PROJECT FUNDING INFRASTRUCTURE. ALL ARE GETTING READY FOR THE BIG PUSH FORWARD, AND GET THIS BLUE BALL OF OURS CLEANED UP AND WORKING PROPERLY AGAIN.

WE ARE ALSO GETTING PREPARED AND WE WILL BE READY IN JANUARY FOR FULL FORMAL FUNDINGS. OUR INFRASTRUCTURE IS COMING ALONG NICELY, AND WE TOO ARE FUNDED BY GRAND FATHER FOR THESE ITEMS, BESIDES OUR OTHER FUNDINGS COMING FROM THE EFFORTS OF THE EUROPEAN ROYAL FAMILIES.

IN OTHER MATTERS LIKE THE RV ETC, THOSE ELEMENTS OF THE RESET ARE WELL ADVANCED (NOW THAT THE TRN IS ALIVE), AND ALTHOUGH I DO NOT HAVE TOO MUCH INFORMATION AS TO THE EXACT TIMINGS, BE PREPARED FOR THESE ANYTIME REALLY, BUT CERTAINLY IN JANUARY/FEBRUARY ALL OF THESE ITEMS SHOULD BE COMPLETED, OR CLOSE TO IT. THE WORLD IS CHANGING IN FRONT OF OUR EYES, BUT IT IS NOT A FIVE MINUTE JOB SO DO NOT DESPAIR IF IT DOES NOT HAPPEN TOMORROW. IT HAS TAKEN DECADES TO GET TO THIS POINT, AND WE ARE DAYS/WEEKS AWAY NOT MONTHS/YEARS SO TO SPEAK.

SO I GUESS WHAT I AM SAYING IS THAT I AM VERY HAPPY WITH THE PROGRESS I SEE, AND TOUCHED WITH DEEP HUMILITY FOR THE EFFORTS OF ALL THE OTHERS ON THE FRONT LINES FOR THEIR SACRIFICE AND EFFORTS FOR ALL OF US. I WONDER HOW WE CAN HONOR ALL OF THEM WHEN THE TIME COMES….

MORE BS HERE: http://www.oom2.com/t23955-poofness-for-nov-26-mid-week

*****************
Out Of Mind
www.oom2.com

Admin





Posts

: 5345

---

Join date

: 2011-08-16


Location

: Woodstock Nation




---
Permissions in this forum:
You
can
reply to topics in this forum