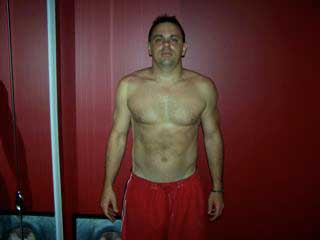 A MOVING TANK
• GET THE NUMBERS. EVERYTHING ELSE IS JUST A DISTRACTION
• THE TIME IS RIGHT NOW. THIS DAY. ANY FURTHER DELAY CANNOT BE TOLERATED. THE PEOPLE, THE WORLD, AND THE MILITARY ARE ON THE VERGE OF CRACKING.
• I HAVE SENT A PERSONAL REQUEST TO JARED RAND TO GIVE ME THE NUMBERS. IF HE HAS THEM AND PERMISSION, IT WOULD BE A GREAT OPPORTUNITY FOR THE GOOD GUYS TO REBUILD SOME TRUST WITH THE PEOPLE.
• ORDERS WENT OUT IN THE AM TODAY. WE HOPE THESE WERE THE FINAL ORDERS TO RELEASE THE LIQUIDITY TO THE CORE LEVEL ACCOUNTS, SKRS AND SO ON. THIS WOULD ALSO INCLUDE SOME KIND OF ACCESS TO THE NOTICE TO BE SHARED WITH US
• THE GOAL IS TO GET THE ENTIRE ENGAGED CURRENCY COMMUNUTY PROCESSED THIS WEEKEND
• FOR THAT TO TAKE PLACE THEY HAVE TO START NOW.
• I WAS TOLD THAT IT WON'T COME OUT THE WAY WE'VE BEEN TOLD IN THE PAST. HENCE ALL THE TALK ABOUT "WATCH" "BE ON THE LOOK OUT" and "HEADS UP".
• THE NUMBERS ARE OUT THERE AND THEY SHOULD BE ACTIVE TODAY
• THE MOST DANGEROUS WEAPON AGAINST THE CABAL RIGHT NOW IS US.
• IT IS TIME FOR US TO BE ACTIVATED
• LETS GET THEM. FORGET ABOUT PROTESTING. WE NEED TO ENGAGE AND DEMAND PERFORMANCE AT OUR LEVEL NOW.
• OUR SINGULAR FOCUS ON CLAIMING OUR FREEDOM TODAY MAKES IT MORE DANGEROUS TO TRY AND KEEP IT FROM US THAN TO JUST LET US HAVE IT.
*TOGETHER WE ARE A MOVING TANK.*
*IF YOU GET IN THE WAY OF A MOVING TANK
YOU GET RUN OVER.*
Happy Thanks for Giving is our notice today.
TANK
#IAMYOU