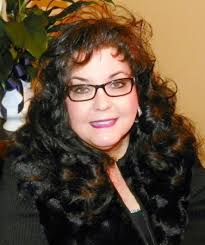 NOTE FROM DEB:
You can't begin to believe how many phone calls, emails that I received Monday from folks who were confessing to serious doubt that this RV would ever manifest.
Why doubt now?
You had the faith to buy it and wait believing its a real currency for exchange. Quit listening to those who say "its now"or it's this week" or "some have already got liquid cash" as listen to me = NONE OF THAT IS TRUE.
We all will know when its time for ALL of us to go to the bank. Until then let the preparation of this endeavor continue. We are not meant to know every detail and process, till then we have to trust and walk out this pending investment as we walk out knowing Jesus will return one day. AMEN?
Seriously, Know in your Knower that the permissions to exchange will come SUDDENLY!
**********
When the news comes that the RV/GCR is live ... Do's and Don't!
Do take time for this to sink in.
Do not be in a hurry or impulsive.
Do set up trusts, LLC, and your will needs to be drafted.
Do pay your taxes and tithes.
Do increase your health, life and auto
Don't tell anyone about your new wealth.
Don't invest with someone before checking them out completely and on paper.
Do seek wise counsel from someone who excels in the area you need advice.
Do obtain encrypted email and shield your ISP - See Deb for this.
Do make a life time budget and stick to it.
Don't think you can do it alone.
Do remember others in giving.
Don't give to all that ask for a handout - do pray for discernment.
Do thank God for His blessing and use it wisely.
All My Best and Happy Thanksgiving ~ Debbie